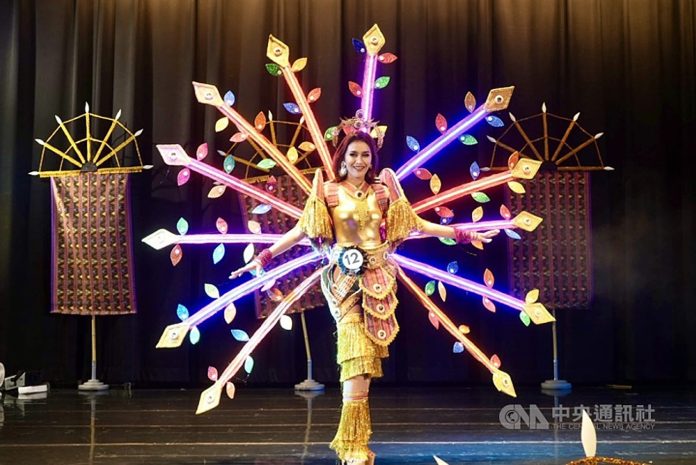 Taipei, Sept. 6 (CNA) Taiwan's Filipino community took the catwalk by storm in Taoyuan on Sept. 4, romping and posing while showcasing the diverse cultures of the Philippines through vivid costumes and attire.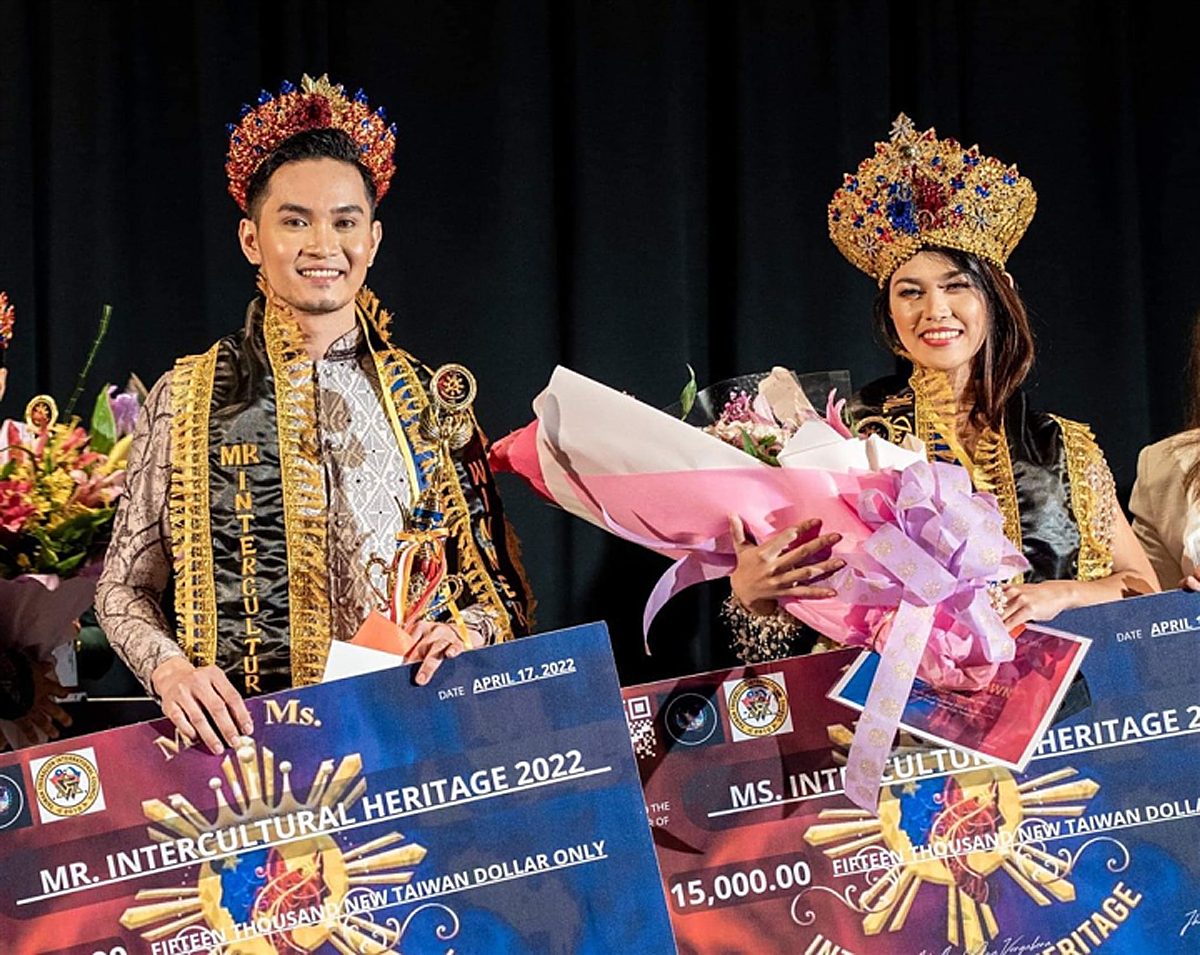 A total of 36 contestants, comprised of Filipino migrant workers and students, blew the audience away at the "Mr. and Ms. Intercultural Heritage" beauty pageant, held at Southern Taoyuan Youth Activity Center, with a showcase of costumes from the Philippine archipelago.
The colorful costumes included handcrafted Indigenous outfits, creative ensembles, and elegant gowns seen at cultural, historical, and religious festivals, such as the Sinulog-Santo Niño Festival, MassKara Festival, Manila Carnival, and Santacruzan.
The pageant's Creative Director, Ark Angel Diña Vergabera, told CNA that the Philippines is a powerhouse in international beauty pageants and the culture is deeply rooted in local society.

"We have beauty pageants in every municipality in our country as part of our celebrations, especially during festivals," Vergabera said.

The Philippines is characterized by cultural diversity as its culture is shaped by the geography and history of the region through centuries of interaction with neighboring cultures and colonial powers, Vergabera said.

The idea of displaying diverse Philippine cultures through beauty pageants is a way to help Filipinos preserve their culture while at the same time promote it to the world, Vergabera said.
Migrant worker Jonny Estue won the Best in National Costume Award in the male category for wearing a costume that showcased the indigenous Aeta people and their simple and harmonious way of life.
Meanwhile, migrant worker Marychell Payumo Castañeda won the Best in National Costume Award in the female category. She wore a costume inspired by the Santacruzan, a ritual pageant that honors the finding of the True Cross by Helena of Constantinople (known as Reyna Elena) and Constantine the Great.

Other competition categories at the beauty pageant also included swimwear, casual wear, and formal attire.
The grand winners of "Mr. and Ms. Intercultural Heritage" were migrant workers Mark Anthony Manabat and Rose Ann Lumbre.
Comments