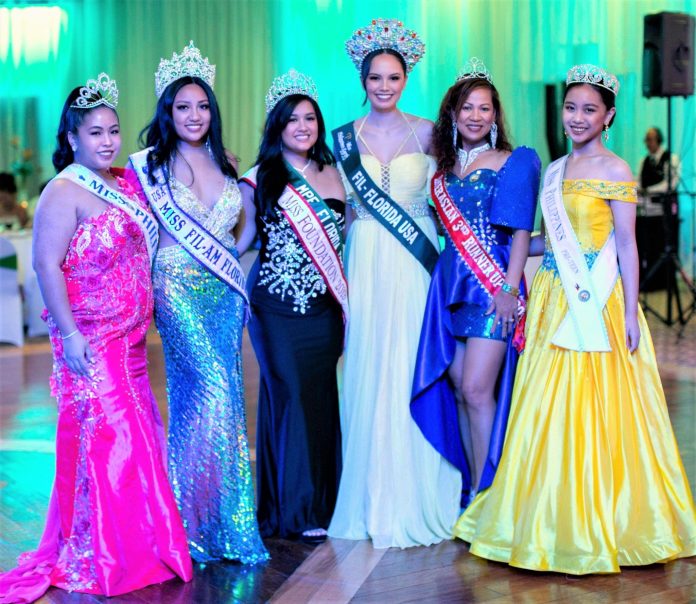 Tampa, Florida – Saturday, September 25th. Once again, the Bayanihan Arts & Events Center glittered in fabulous jewelry, and hog fashion Philippine gowns and "Baron Tagalog" (the national shirt for men) when they held last Saturday their 27th anniversary of their grand Sampaguita Ball.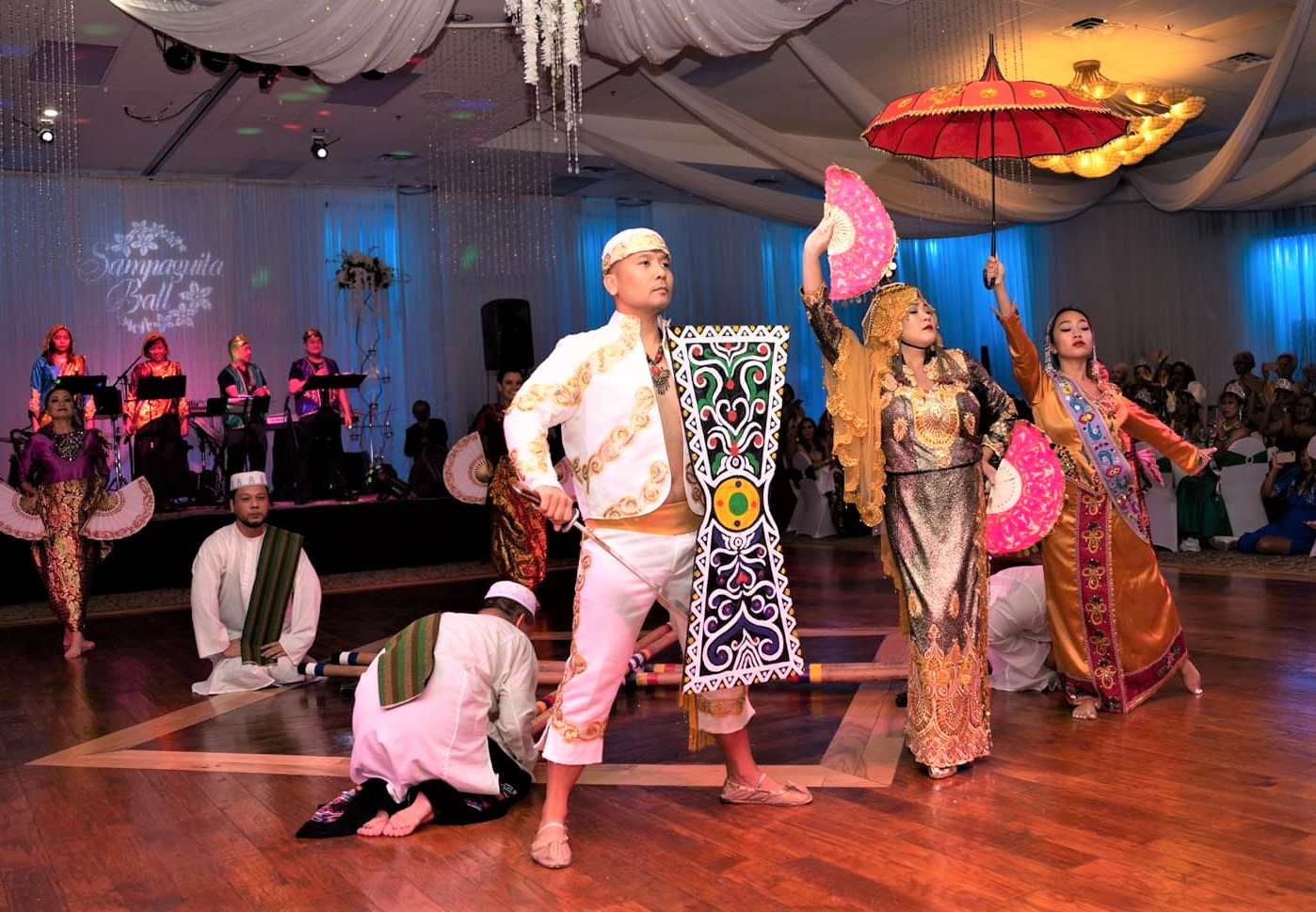 Former US ambassador to the Philippines Harry Thomas, President of the National Federation of Filipino American Association (NaFFAA) Brendan Flores, NaFFAA Chairman for Southern Region Melviona Thomson, President of the Philippine American Cultural Foundation, Inc. of Okeechobee Dr. Gerard Flores and founding Director Edwin Dominado, Gawad Kalinga USA Chairman Dr. Jose Raffinan, and President of the Philippine Nurses Association of Central Florida, Alice Tullo, were just a few of the many attending VIP's to the ball.
Aside from the Filipino community in Tampa, beauties, and candidates of the Fiesta Mo Sa USA of Kissimmee, Florida, coming from all over the United States as far as Las Vegas, Nevada, headed by organizers Fernando Solis and Riza Abadia, were also present wearing their title sashes and glittering crowns.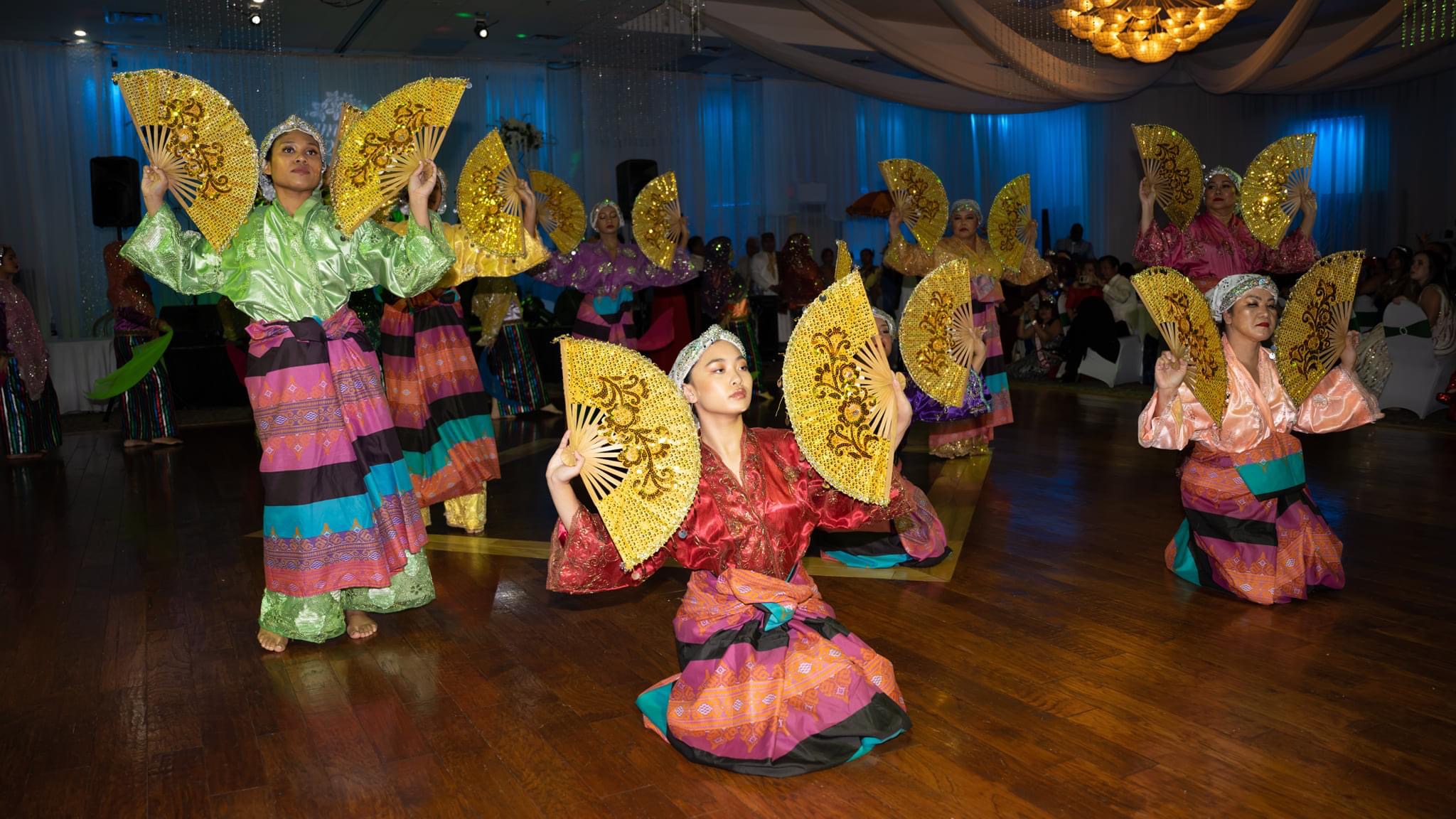 Four hundred twenty guests from all over Florida and other states started arriving at 6 pm dressed in the most beautiful Philippine gowns, tuxedos, and Barong Tagalog, the national shirt for men of the Philippines. Following strict CDC guidelines, each guest passed through a Facial Recognition machine that tells you instantly if the person has a temperature higher than usual before they can enter the facility. Those who did not pass the facial screening were given a coronavirus swab test before entering the building.
Year after year, the Philippine Cultural Foundation, Inc. (PCFI) organizes the Sampaguita Ball as one of their major fundraising events. Proceeds of the event are for the upkeep of their 10-acre property, where the ever-so-famous PhilFest (Philippine Festival) takes place every April. In addition, the 15,000 square foot Bayanihan Arts and Events Center ballroom is where Philippine events take place.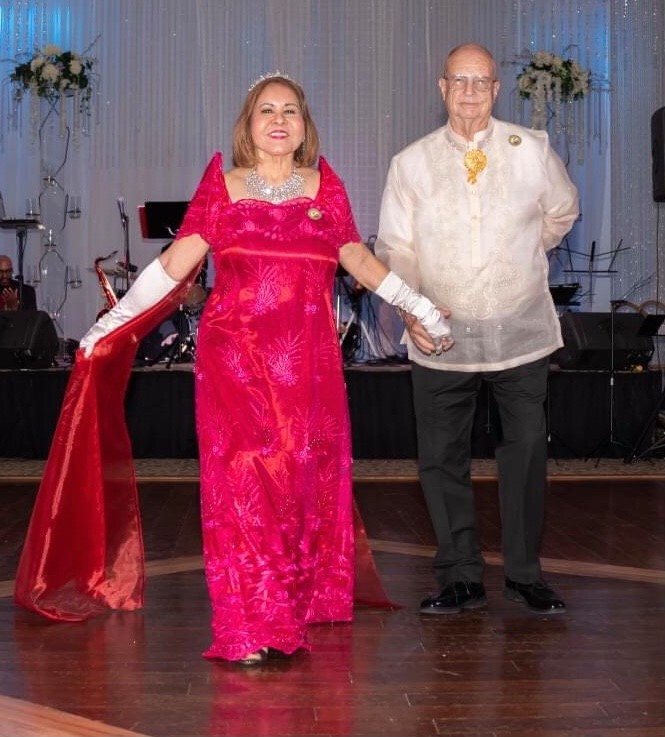 The $100-$125 per person strictly formal event offered complimentary valet parking, 7-course Lauriat dinner catered by Hao Wa Catering, an Open Bar, live Rhythm in Motion Filipino Band, DJ by Michael, and a midnight snack of Philippine desserts and rice cakes. The highlight of the evening were the performances of the Philippine Performing Arts Dance Company and the professional Capela singers "Just D'4of US" with Nhick Ramiro-Pacis, Vic Omila, Jr., Connie Reyes-Chanrasmi, and Carissa Chanrasmi. They received long-standing ovations from the guests.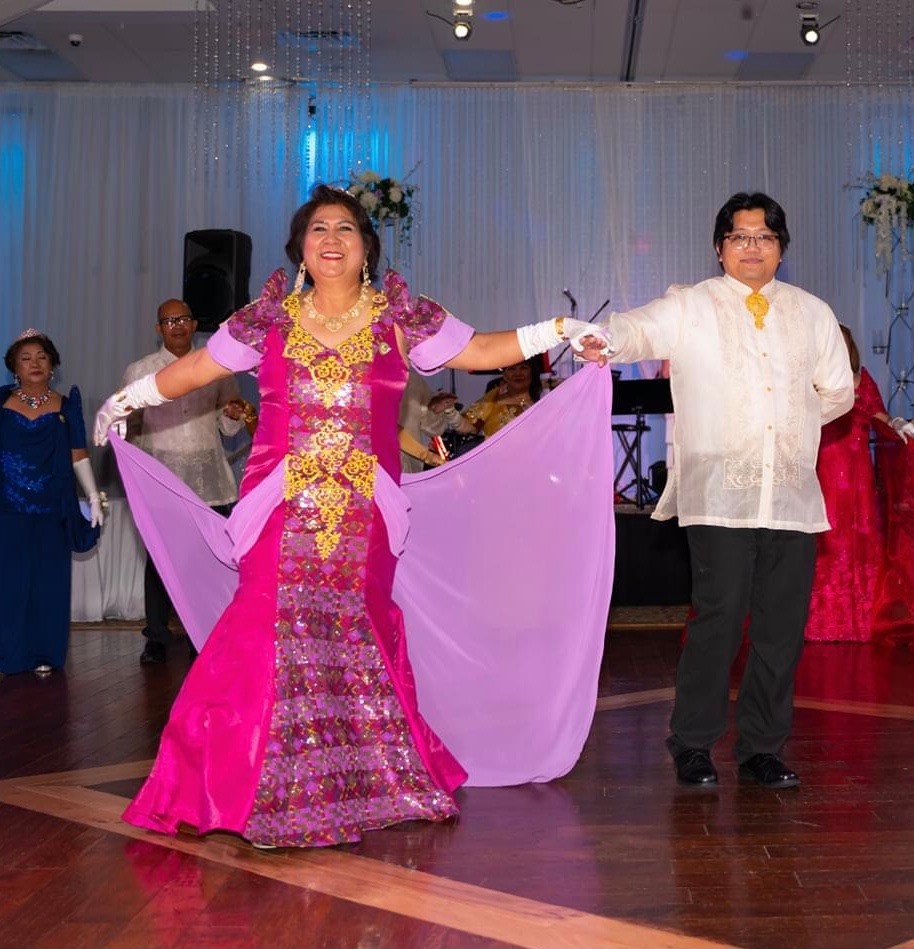 Filipino-American title holders Miss PhilFest 2019-2020 Joanna Katrina Morata, Miss Filipino-American of Florida 2019-2020 and Ambassador of Gawad Kalinga Tampa Kristina Alexandria Malasique-Biglete, Miss Philippine Earth Florida Eco-Tourism, and Miss Foundation of Fiesta Mo Sa USA 2019-2020 Thalia Valerie Teves Jahrling, Miss Philippines Earth Florida 2019-2020 of Fiesta Mo Sa USA Shannon Mann, Mia Vanessa Prom International Junior, Miss Philippines Pre-Teen 2021, International Junior Miss Republic of the Philippines 2021 Kisha Belonique-Abelgas, were also recognized in the opening.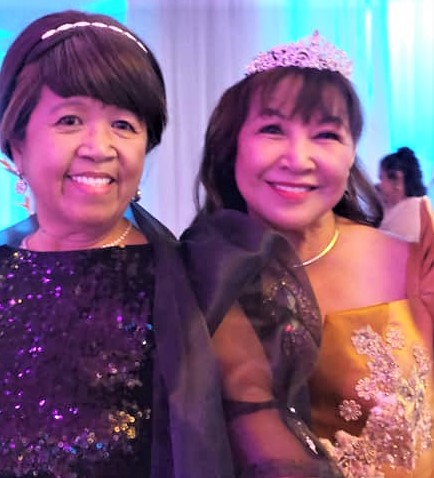 Also present were former US ambassador to the Philippines Harry Thomas and his wife Mithi, Brenda Flores, President of the National Federation of Filipino American Associations (NaFFAA); Melviona Thomson, Chairman of NaFFAA Southern Region; Mrs. Alice Tullo, President of the Philippine Nurses Association of Central Florida; officers and board members of the Philippine American Cultural Foundation, Inc. from Okeechobee headed by Founding Director Edwin Dominado, and current President Dr. Gerard Flores.
Chairman of the Board of PCFI Lari Judalena-Peterson was also chairman of the ball this year with Dr. Tita Edralin-Ravi.
Indeed, no question about it, of all past balls that were equally glamorous and elegant, the 27th Sampaguita was one of the best according to all guests. The ball always takes place in the last week of September. But, unfortunately, 2020 was canceled due to the pandemic. "This is only our 27th year and it was one of the best Sampaguita Ball ever! Just wait when we celebrate our 30th anniversary!" said Lissa Malasique-Biglete, Chairman of the Sampaguita Ladies Society.
Comments