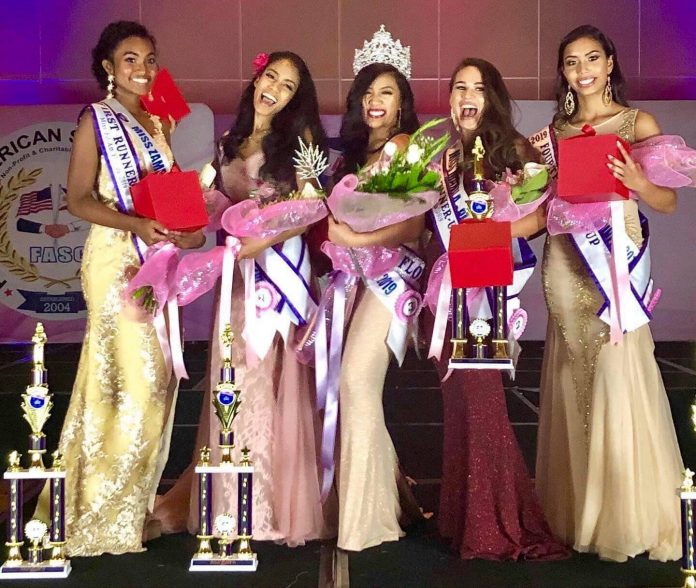 Saturday, August 31st – The new Miss Filipino-American Florida was crowned at the Hilton Hotel Downtown Tampa ballroom last Saturday. Five beautiful ladies competed for the crown representing cities and provinces from the Philippines where their parents came from before migrating to America. This annual event is a fundraising project of the Filipino-American Social Club with proceeds going to charities back in the Philippines that the organization supports.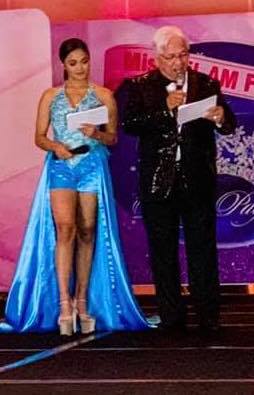 The pageant that was emceed by Joey Omila and Michaela Albelgas, opened with a beautiful ceremonial dance called "Dugso" from the Bagobo tribes of Bukidnon in Mindanao, Philippines presented by the members of the Philippine Performing Arts Company choreographed by Joey Omila. After the dance, the five beautiful girls came out one by one dressed in spectacular native costumes from the city or province they were presenting. First came out Miss Zambales Dani Baro who also won in the "Best Native Costume" category, dressed in an ethnic outfit carrying a handwoven basket-tray called "Bilao" with fresh real mangoes. She was followed by Miss Manila Mariah Corpuz dressed in a Maria Clara outfit during the time of the Spanish occupation in the Philippines complete with a laced umbrella and a white gown decorated with silk Sampaguita flowers, the national flower of the Philippines. She was followed by Miss Batangas Kristina Biglete dressed in a ritual costume representing the "Pintados" (the tattooed people of the Philippines). Next came Miss Iloilo Thaddea Morris who was dressed in a huge spectacular "Dinagyan" costume representing the famous "Dinagyan festival" from her mother's hometown of Iloilo of the same name. And finally, there was Miss Bicol Ariana Untaran also dressed in a festive and colorful costume that she made herself, with feathers representing the colors of the Philippine flag.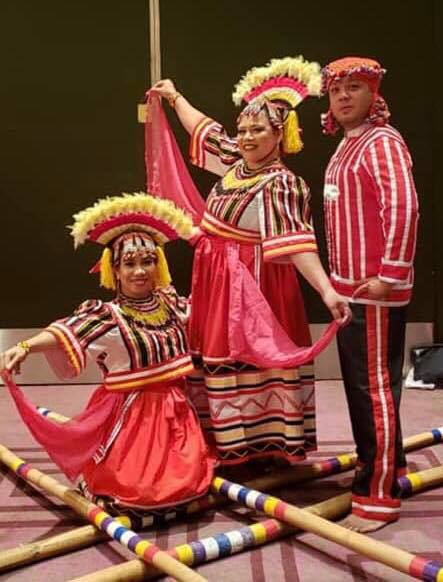 After the native costumes, the girls were presented in their swimsuits and evening gowns. But before the winners were announced, came the question and answers from the judges. And the crown went to Kristina Biglete, daughter of former Philippine Cultural Foundation, Inc. (PCFI) chairman Arnell Biglete and Lissa Biglete Sampaguita Ladies Committee chairman.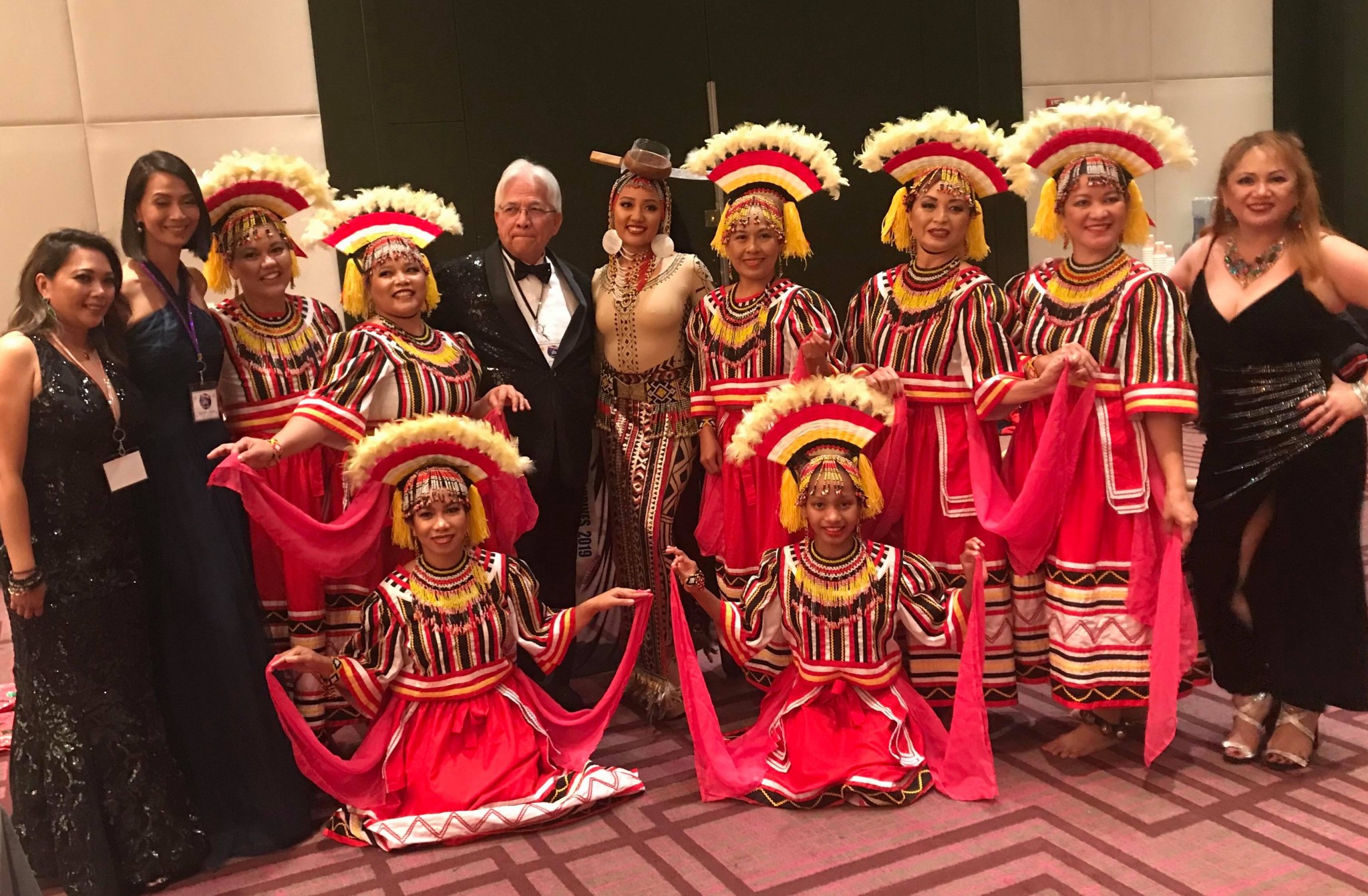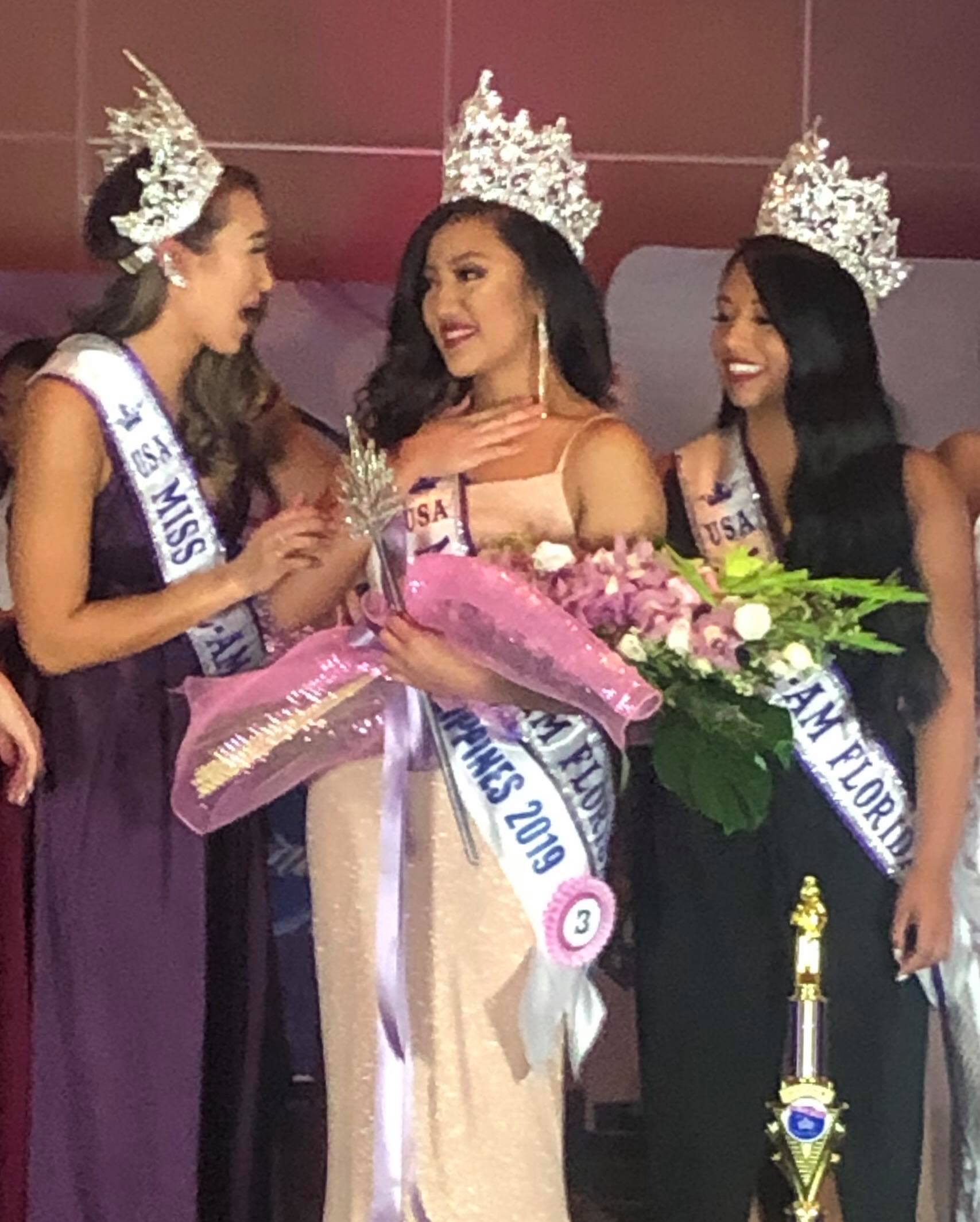 The evening which was attended by more the three hundred guests many of whom glittered with their crowns and sash showing their titles from other past pageants was organized by the beautiful ladies and handsome gentlemen of the Filipino Social Club of headed by their president Gigi Smith. The pageant was directed by her daughter Erica G. It was indeed no question another successful and exciting event in the Philippine community of Tampa Bay. Next comes the 25th anniversary of "PhilFest" (Philippine Festival) of the Philippine Cultural Foundation, Inc. that will take place on April 3rd, 4th, and 5th next year 2020.
Photo Credit: Lorna Smith Photography and Joey Omila
Comments