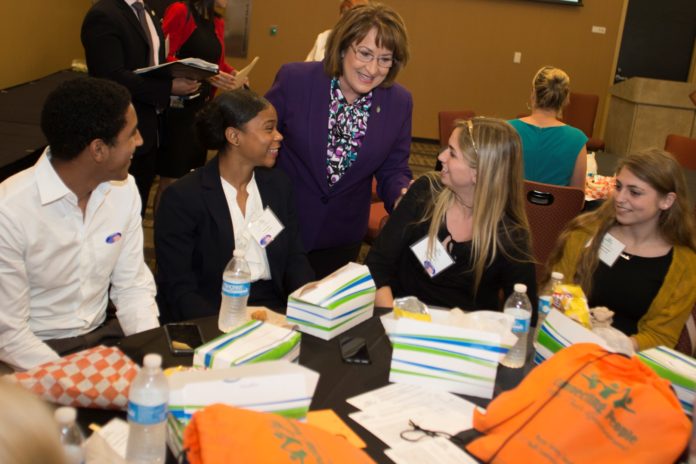 Nearly 250 Orange County Public Schools students from 24 local high schools attended Orange County Mayor Teresa Jacobs' sixth annual Youth Leadership Conference (YLC) at Valencia College's west campus on March 11. Mayor Jacobs created the program for student leaders when she took office in 2011 in an effort to connect students with their local government. About 1,200 local student leaders have participated in the program since its inception.
During the event, students attended a series of workshops, including a Government 101 tutorial, as well as mock code enforcement and land use and zoning hearings. The goal of the YLC is to teach the next generation of leaders about county government, how best to participate in community initiatives and how to strengthen their leadership skills.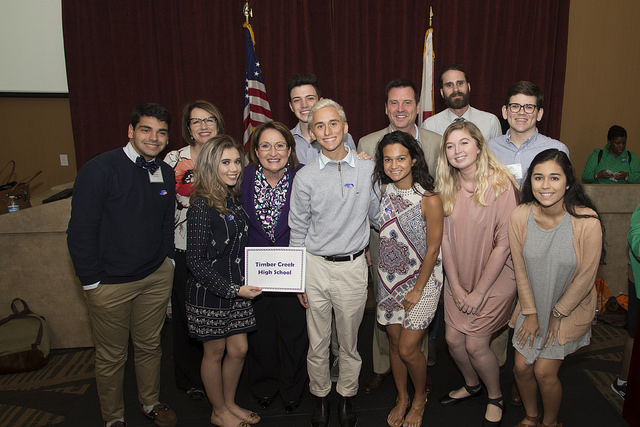 "In a few short years, we'll be turning over the reins of leadership to you," Mayor Jacobs told the students during the event. "That's why we want your feedback to know that we're going down the right path – and to prepare you for leadership. I look forward to going to the polls in the future and voting for you."
Students from Apopka and Oak Ridge High School participated in a mock rezoning hearing on whether to approve or deny a 40,000-seat major league baseball stadium near a residential neighborhood in the Dr. Phillips area.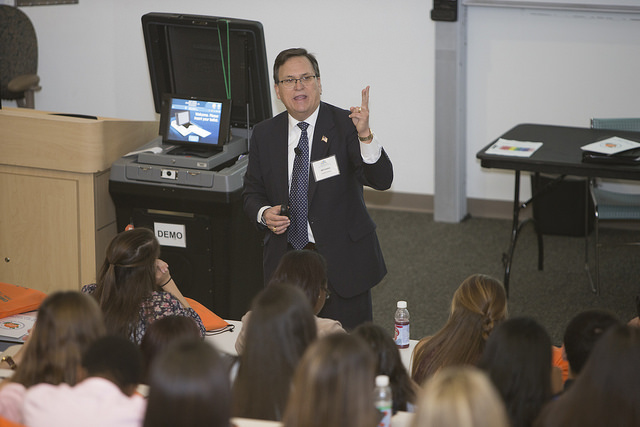 Students served as citizens that either opposed or supported the project. Some touted the economic development and job creation benefits, while the opposing side cited noise pollution and wetland endangerment.
"I learned that it is very hard to be a commissioner because there are so many sides to an issue," said Oak Ridge High School student Dayjan Lee who served as the District 1 Commissioner. "Ultimately, I didn't support the project because I care about the wetlands and I think that commissioners should and do listen to their constituents – and a lot of neighbors did not want a major league baseball stadium in their backyards."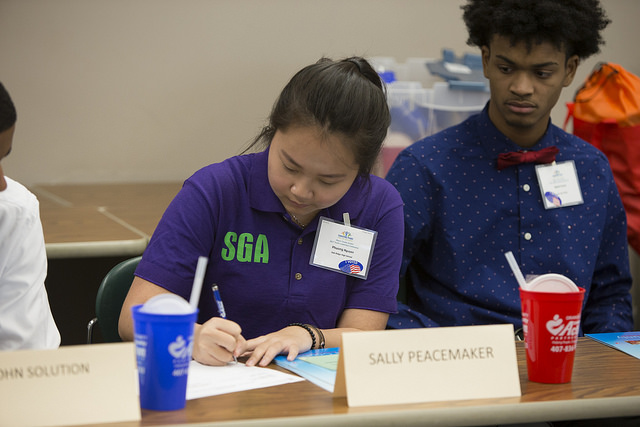 Students also participated in a Youth Issues Forum led by Mayor Jacobs, Superintendent of Orange County Public Schools Dr. Barbara Jenkins, Orange County School Board Chairman Bill Sublette and Valencia College President Dr. Sanford "Sandy" Shugart and discussed topics of importance to this generation. The top issues of concern included school testing, drugs and bullying and job readiness skills.
President Shugart also addressed the students regarding the different avenues for higher education options and Valencia's role in the community.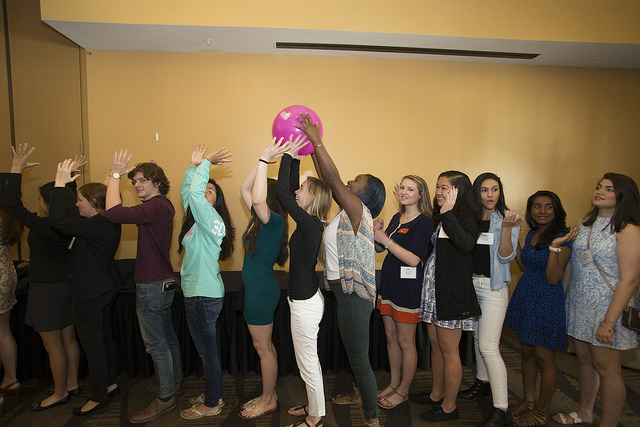 "The real measure of a college isn't what accolades it has received, but what impact it has on students and the community," Dr. Shugart said. "This is why Valencia College is so pleased to partner with leaders like Mayor Jacobs to invest in the future leaders of our community. We believe identifying and developing leadership potential early and in every corner of the community is vital to our future."
List of schools (there are charter schools listed as well):
Acceleration Academy East
Acceleration Academy West
Apopka High School
William R Boone High School
Colonial High School
Cypress Creek High School
Dr. Phillips High School
East River High School
Edgewater High School
Evans High School
Freedom High School
Jones High School
Lake Nona High School
Oak Ridge High School
Ocoee High School
Olympia High School
Timber Creek High School
University High School
Wekiva High School
West Orange High School
Winter Park High School
PACE Center for Girls – Orange
FMI S.T.E.M. Academy of Oakland
Family and Friends United, Inc.
Comments