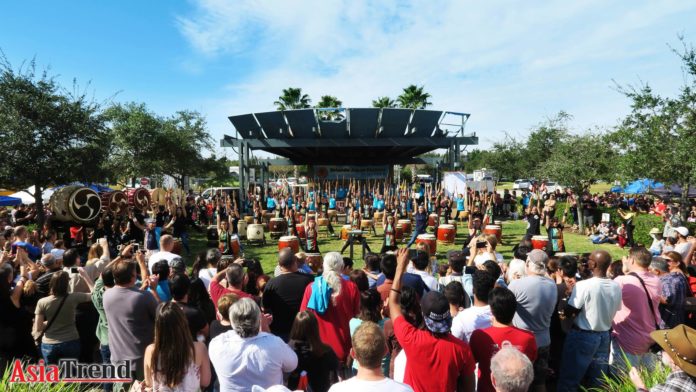 One of the largest Japanese festivals in Florida took place on November 13, 2016. Presented by the Japan Association of Orlando, the 16th Annual Orlando Japan Festival at The Village at Hunter's Creek drew over five thousand festival-goers in celebration of the Japanese culture. Throughout the event, Japanese music, artists, food, and community were showcased.

At the start of the festival, Mr. Ken Okaniwa, Consulate General of Japan in Miami, gave a welcoming speech, followed by a speech from Mr. Harris Rosen, Honorary Consulate General of Japan in Orlando.  Next, the Orlando Taiko Dojo and Matsuriza presented the first performance of the day: a hundred taiko drummers performing in thunderous unison. The taiko drummers ranged from age three to seventy playing drums of all sizes, with Japanese flutes accompanying the rhythmic performance. This impressive display set the tone for the rest of the festival: an action-filled day that appealed to audiences of all ages and backgrounds.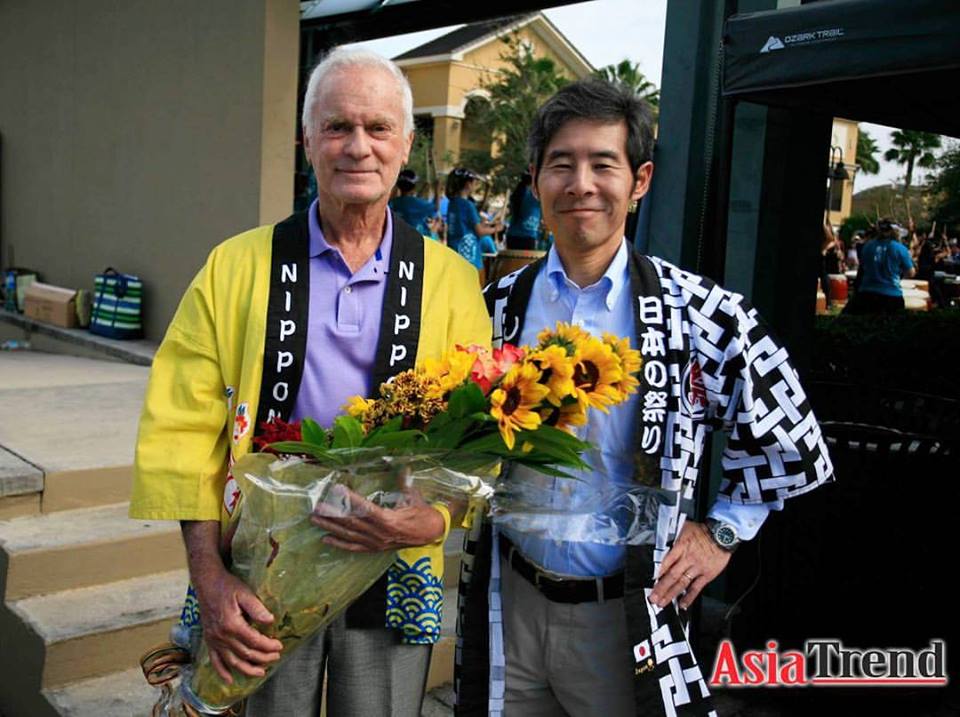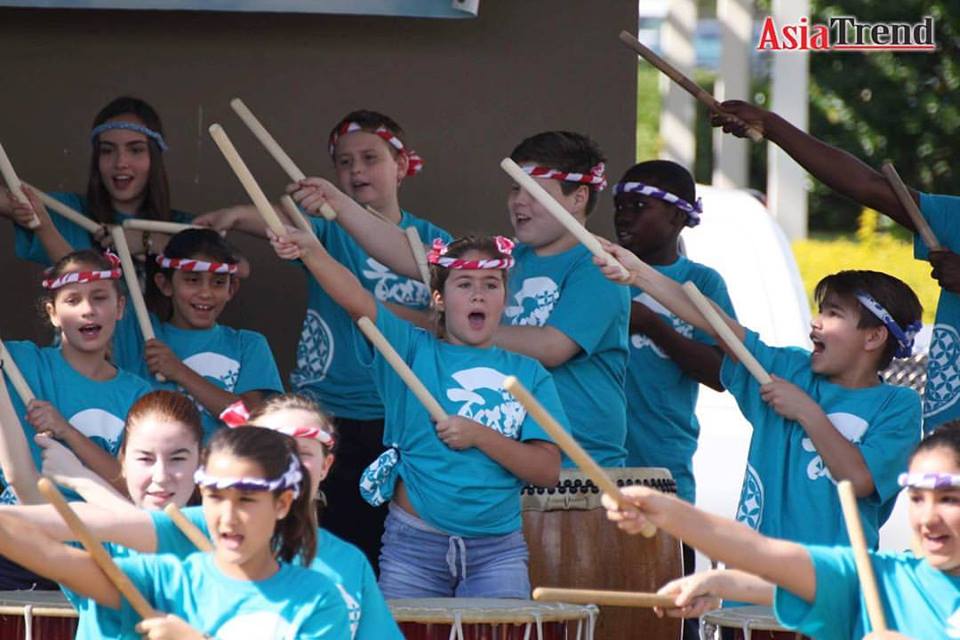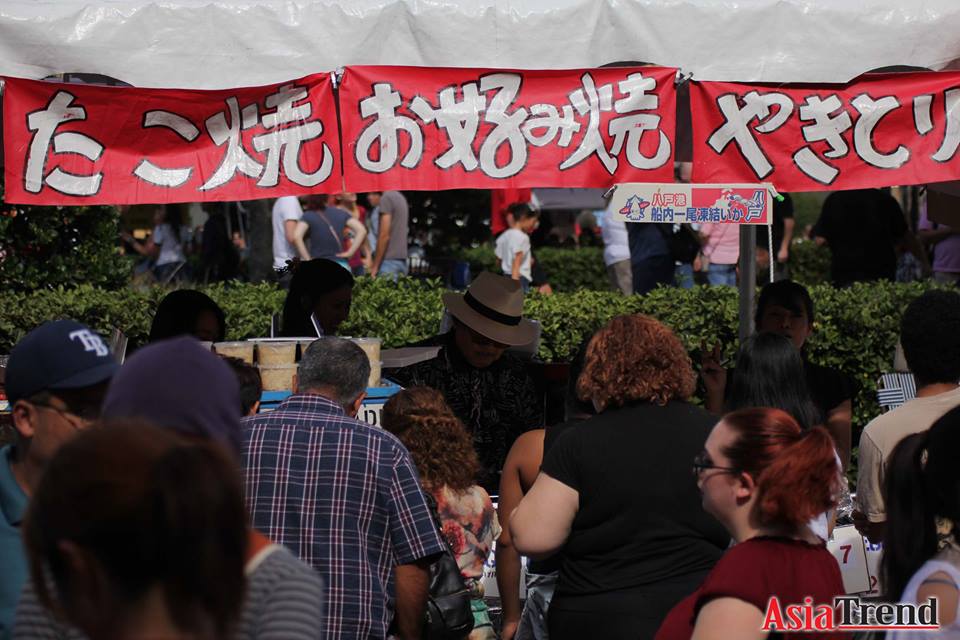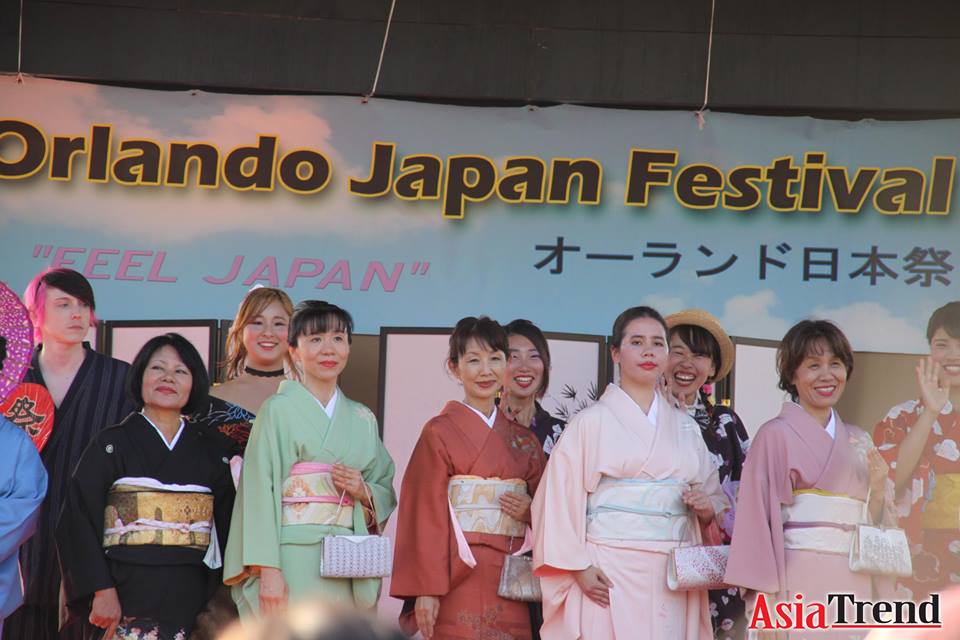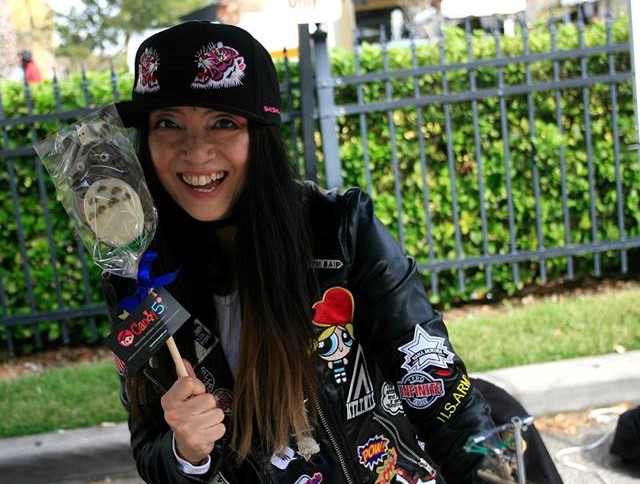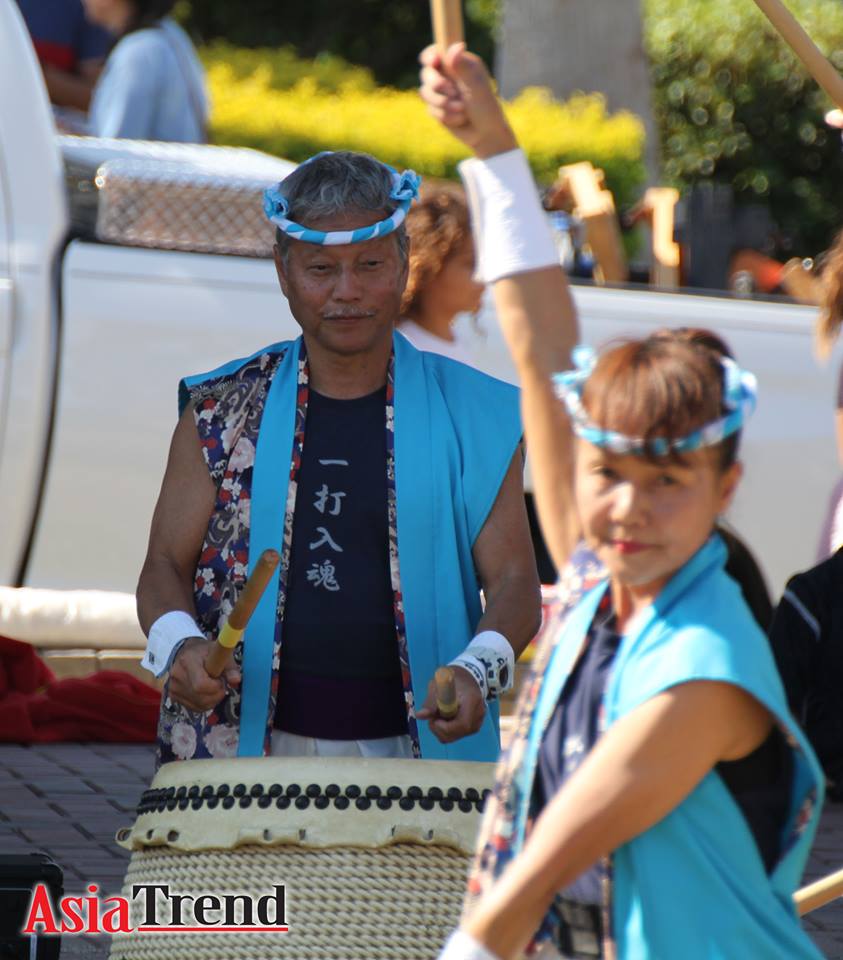 Candy Miyuki performs candy arts.Photos: Jackie Deo and C.K. Lau (To view the photo album, visit www.facebook.com/asiatrend)
Free entertainment and activities this year included great performances on stage, including Japanese Taiko drummers, martial arts demonstrations such as Judo and Laidō, and Japanese dance.  Also popular were the origami workshops, Japanese Tea Ceremony, Koto and Shamisen performances, and a stunning Kimono (traditional silk robe) fashion show. Audiences enjoyed the festivities by taking part in the colorful cosplay contest and wearing a costume to portray a character, as well as participating in Bon Odori, a style of Japanese dance.
Many food vendors from local restaurants sold an array of delicious, authentic Japanese food.  In addition to familiar foods such as ramen, sushi, and sashimi, attendees sampled taiyaki (fish-shaped cake with red bean filling), takoyaki (seafood balls), ramune (Japanese soda), sake, and Japanese beer.  These foods truly gave a little taste of Japan right here in Orlando.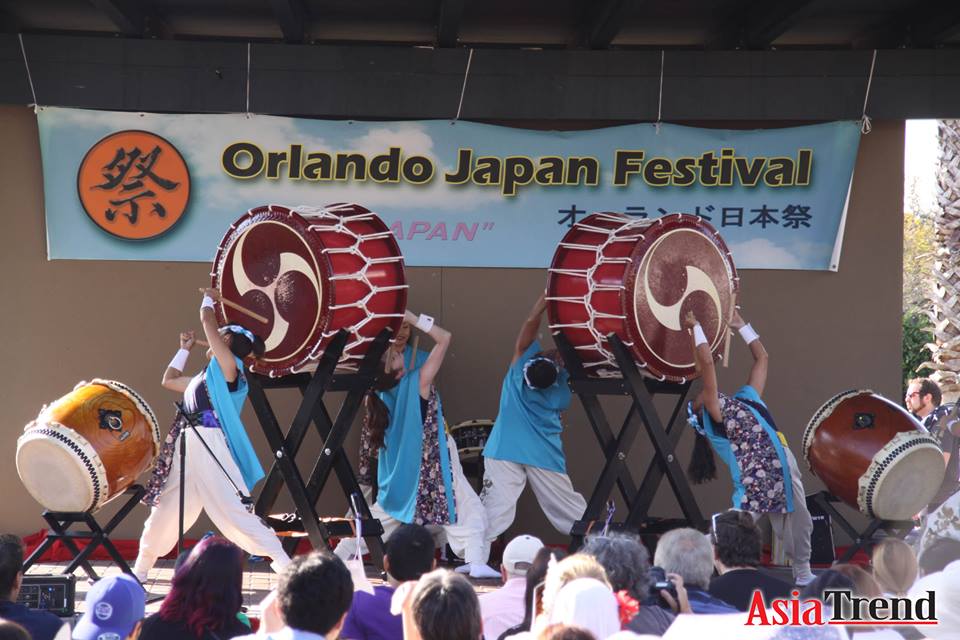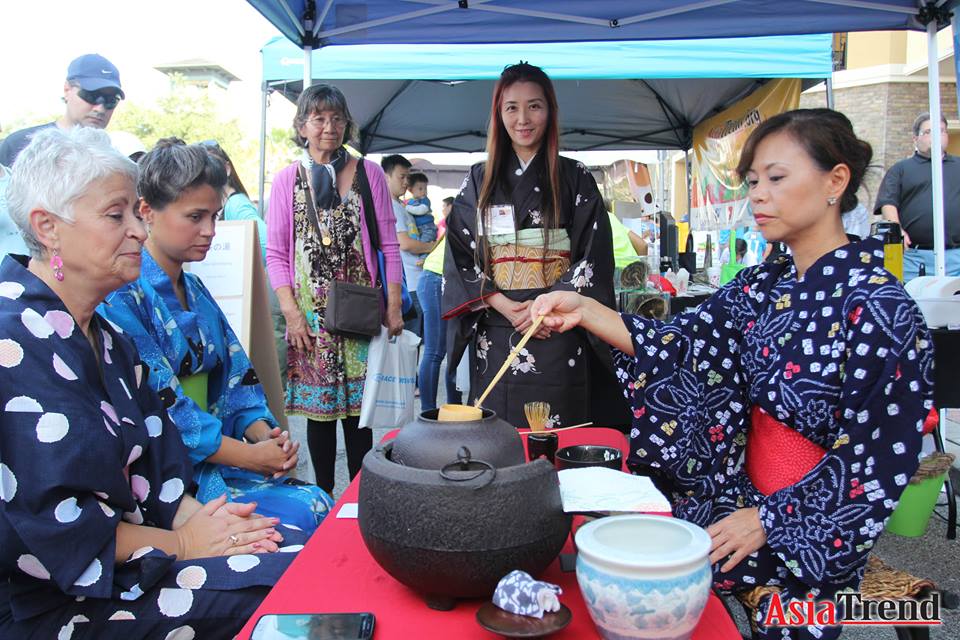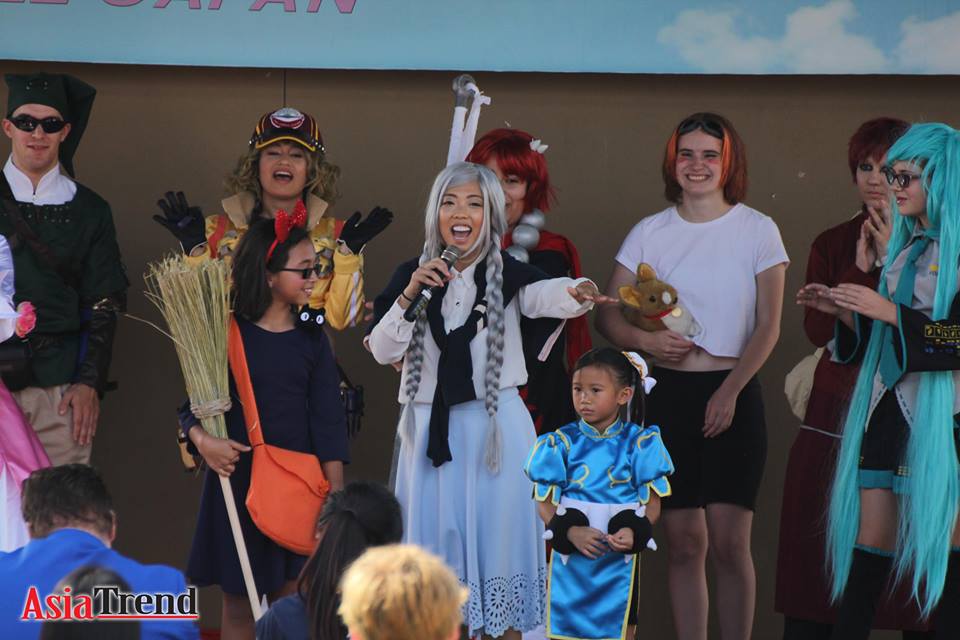 One Hundred Drummers performance by Orlando Taiko Dojo, Montessori School of Celebration, and Matsuriza.
This festival was a great success and a wonderful opportunity to experience a variety of Japanese culture in one central location.  Many thanks to the Japan Association of Orlando and Consulate General of Japan in Miami for sponsoring the annual event!  Also, thank you to all the local businesses including Mitsubishi Hitachi Power Systems Americas, Inc, ACT America , mickeynet, Caravan Serai, Mitsukoshi USA, IACE Travel, Sapporo USA, Rosan Hotels & Resorts, Orlando Taiko Dojo, Asia Trend and First Capital Property Group Inc who participated in the event and the community for making the festival such a success. We look forward to next year so many others can learn more about the Japanese culture, which is also a great way to prepare for the 2020 Winter Olympics in Tokyo!
Please visit www.jorlando.org for more information.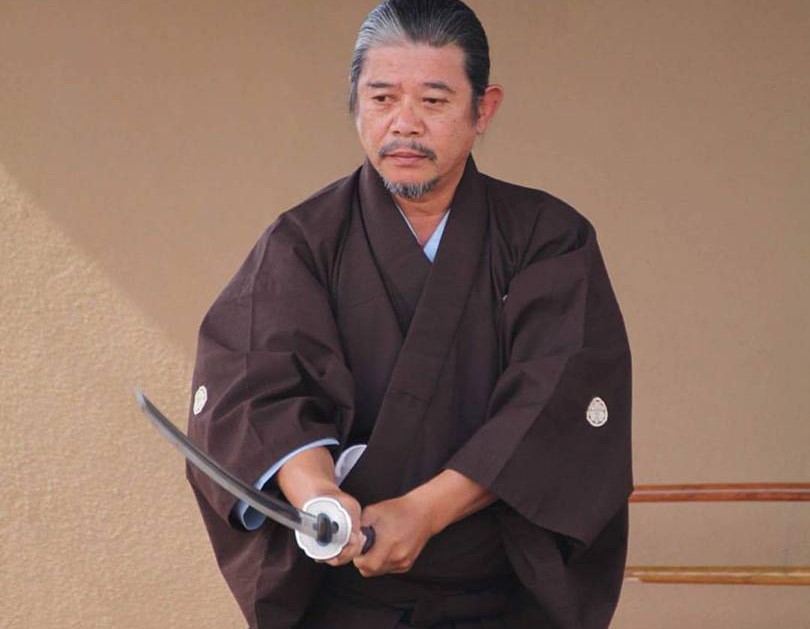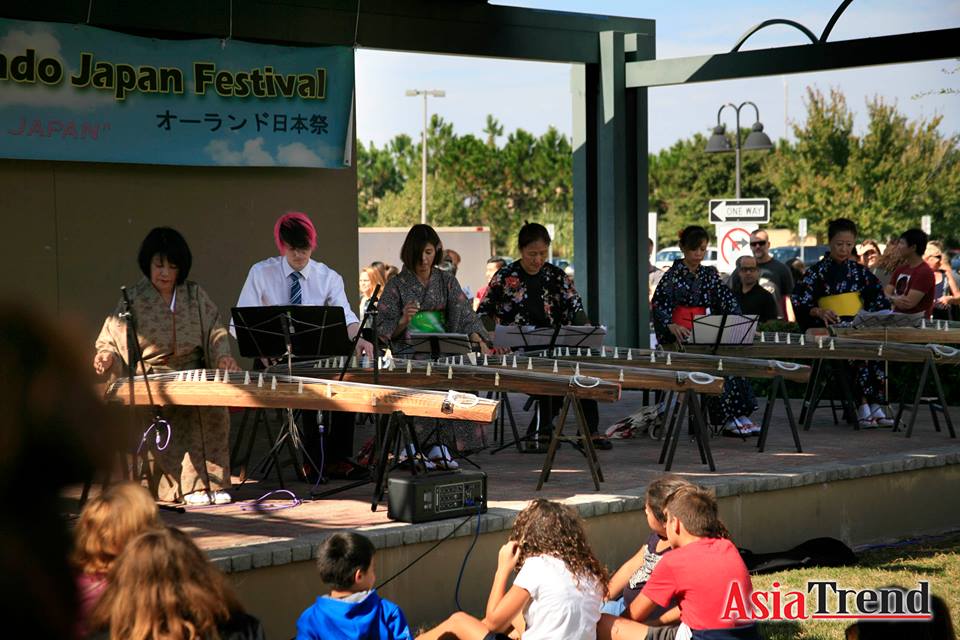 Koto performance by Yoshino-kaiPhotos: Jackie Deo and C.K. Lau (To view the photo album, visit www.facebook.com/asiatrend)
A highlight of the stage performances – Yosakoi Soran performance by Vogue Orlando.  
Orlando Japan Festival 2016 videos at : https://www.youtube.com/AsiaTrend)
Edited by Sarah Joe, a junior in high school.  When not writing and editing for Asia Trend, Sarah enjoys speech and debate, spending time with friends and family, and good dim sum.
Comments