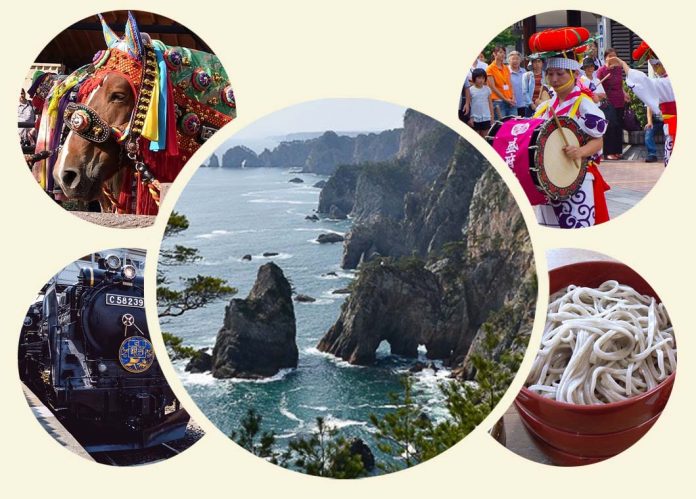 Iwate Prefecture, located in the Tohoku region of Japan. Learn more about the best sightseeing spots, foods, and activities in the area in our daily features! Iwate has many delicious food options, from fresh seafood to wagyu beef, but the most popular are without a doubt its noodle dishes! Learn all about the unique noodles of Iwate on today's tour! Japan travel and foods brought to you by Consulate General Japan in Miami.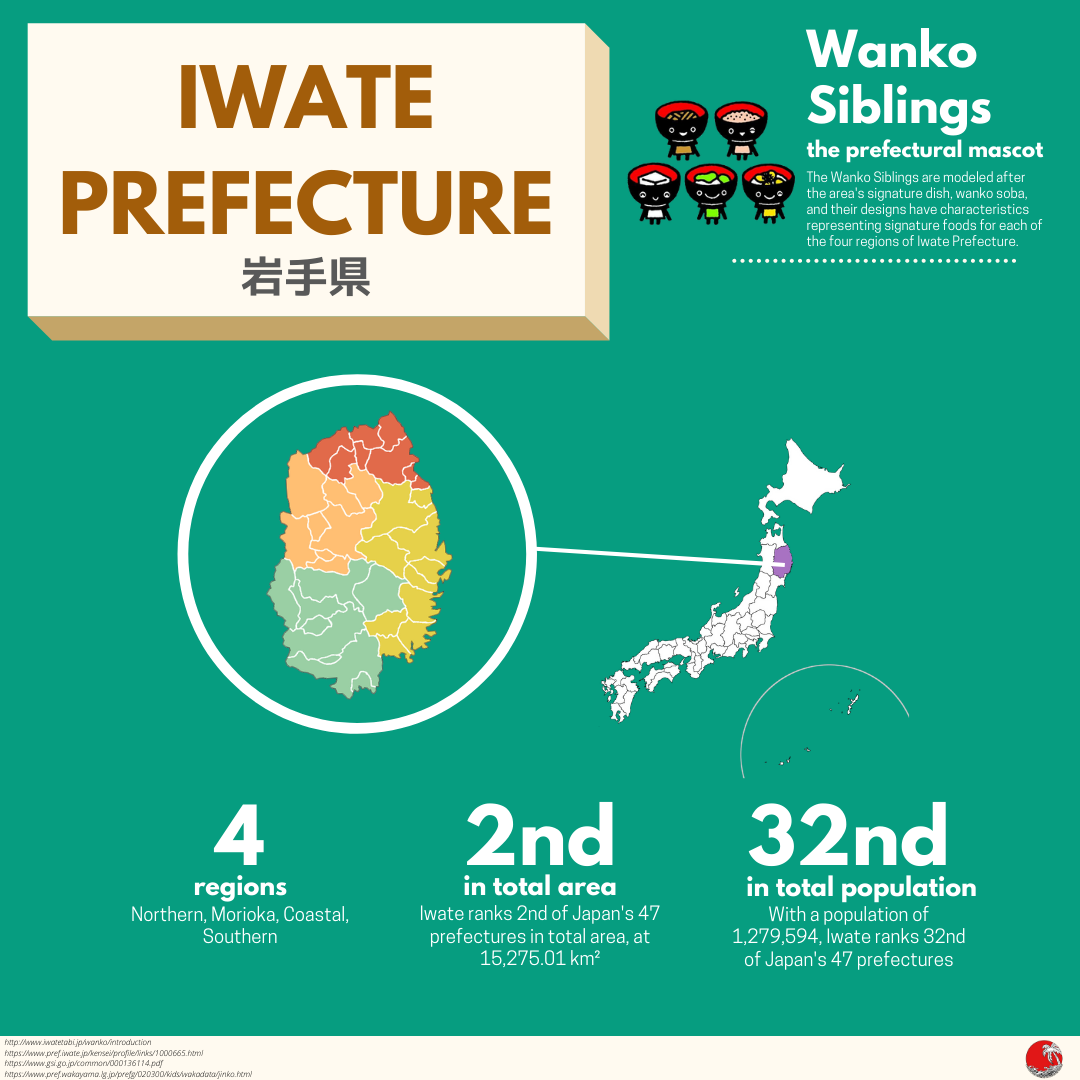 Wanko Soba – This is soba served up competition-style! Iwate Prefecture's signature dish, wanko soba, is unique in that the buckwheat soba noodles are served up warm in many small dishes. This dish was inspired by the hospitality of the locals, who wanted diners to enjoy as many servings of the fresh noodles as they could eat. After finishing the noodles from your first dish, the server will immediately replace it with another, while the emptied dishes are stacked to the side. It takes around 10-15 of the small servings to equal one regular serving of soba. Once you are full, you place a lid on top of your dish to indicate that you are done. Challenge your friends to a soba eating contest or try to beat your personal best!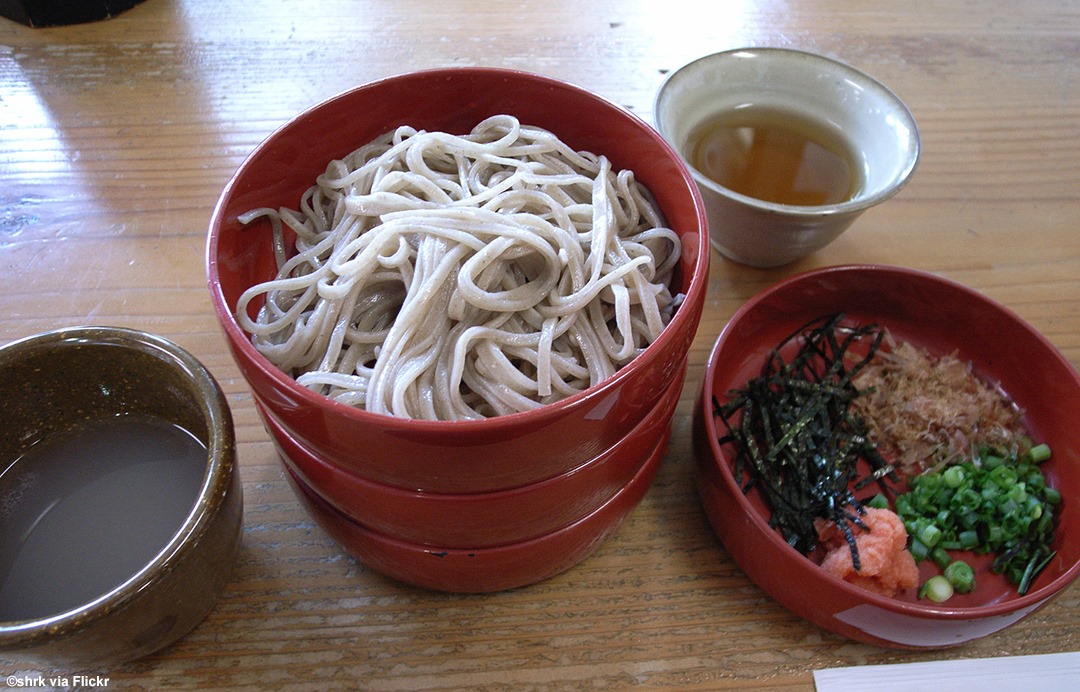 Jajamen – This popular noodle dish is comprised of flat, chewy noodles similar to udon, served with a miso-meat sauce and topped with cucumber and garlic. You can adjust the flavor to suit your unique preferences by adding various other toppings including ginger, chili, and vinegar. It is said to be inspired by a dish from China, but has since been adapted to suit Japanese tastes. The savory combination of miso and garlic along with the refreshing cucumber creates a deliciously satisfying meal that is sure to become a favorite.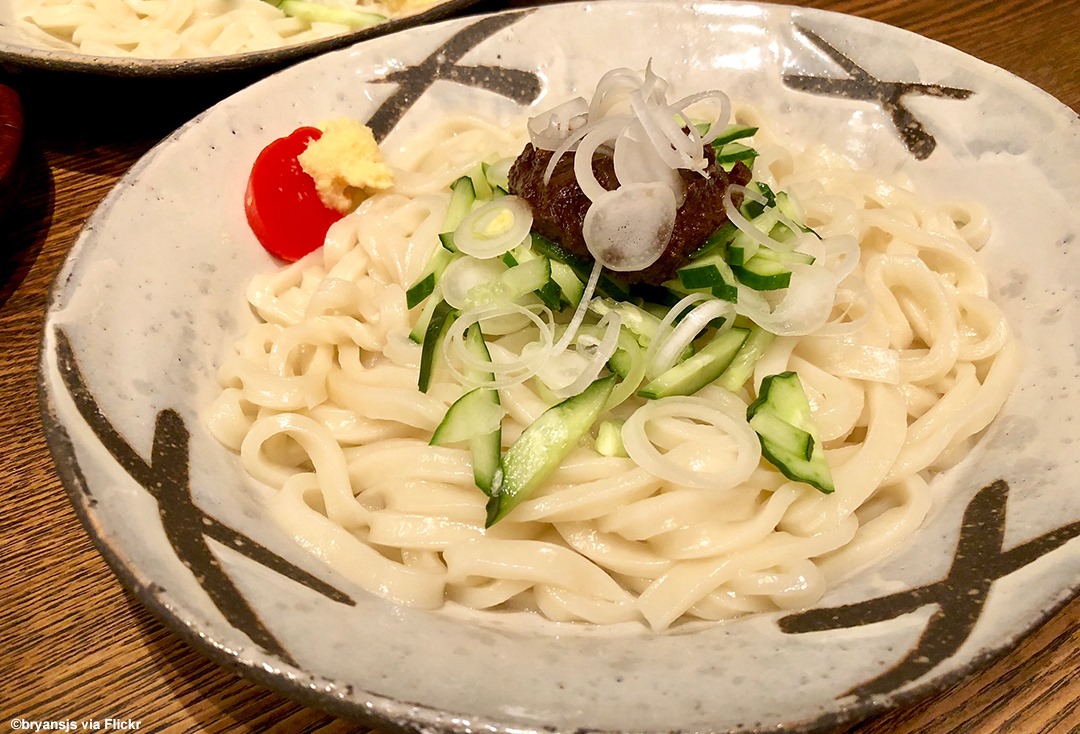 Morioka Reimen – You read that right – it's not ramen, but reimen! Reimen is a term meaning cold noodles. This popular noodle dish from Iwate's Morioka region is inspired by a dish from the Korean Peninsula. The noodles are known for their soft, slippery texture, and are served in a flavorful beef broth. Toppings include egg, kimchi, and refreshing seasonal fruits and vegetables like watermelon and cucumber. These chilled noodles are an excellent way to beat the heat during the humid summer months!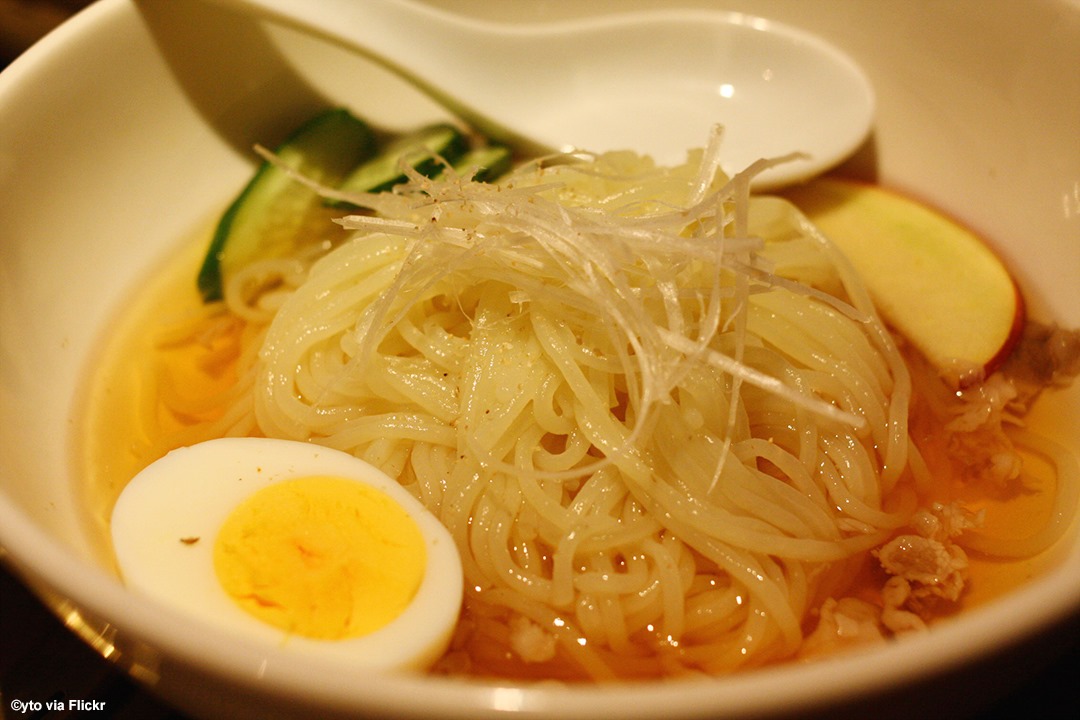 Looking for Iwate's most popular sightseeing destinations, and things to do on your trip to Iwate? We've got you covered! Check out our picks for the best tourist experiences in the prefecture on today's tour.
Chusonji Temple – This UNESCO World Heritage Site is known for its long history and elegant beauty. It was first founded in the year 850; today, two of the temple's original buildings remain. One of these buildings, the Konjikido (or "Golden Pavilion"), is completely covered in gold and mother-of-pearl inlays and known for its impeccable craftsmanship. The temple is also home to a special kind of lotus flower, known as the Chusonji lotus, that was germinated from the 800-year-old seeds found within the Konjikido. Every year in August, you can see these flowers bloom just as they did centuries ago.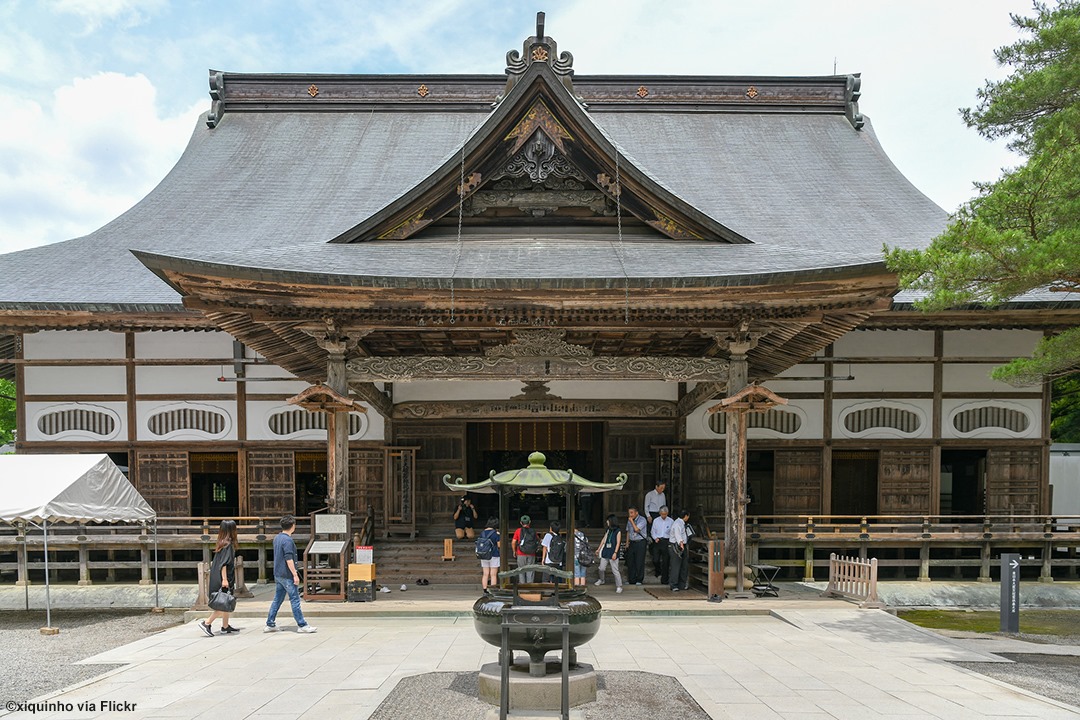 Sanriku Fukko National Park – This national park, which stretches along the coast of Iwate, is home to some incredible natural scenery. At the northern end in Kitayamazaki, visitors can see the Unosu Cliffs, spectacular rock formations comprised of five nearly identical cliffs that rise approximately 656 feet above the ocean. Boat tours are available from April to November to see the cliffs up-close from the water. Traveling further south, highlights include Jodogahama Beach, a scenic pebble beach in a sheltered inlet, and Goishi Coast, a stretch of coast dotted with oddly shaped rocks, grottos, and rugged beaches. Nature enthusiasts are sure to love the chance to explore the prefecture's unique beaches!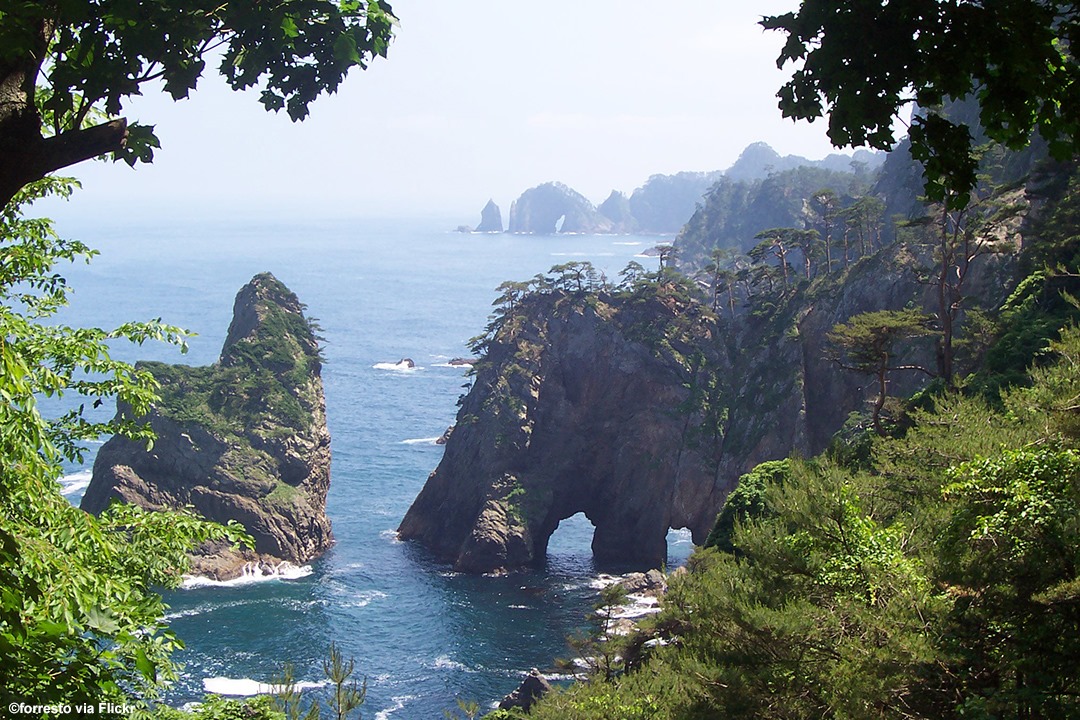 SL Ginga – The concept and design for this unique train was derived from Kenji Miyazawa's novel "Night on the Galactic Railroad". A ride on this train will feel like you're flying through the night sky! Both the interior and exterior are designed to reflect the story. The train cars are painted blue, with stars, flowers, and other galactic images. Certain points along the train's four to five hour route are lit up at night too, adding to the illusion. The interior of the train is equally unique – it is full of early 20th century touches like stained glass windows and gaslight style lighting. Perhaps the most interesting feature is the digital planetarium inside the train, which you can enjoy from your seat. Be sure to get your tickets early for the chance to embark on this whimsical fantasy journey!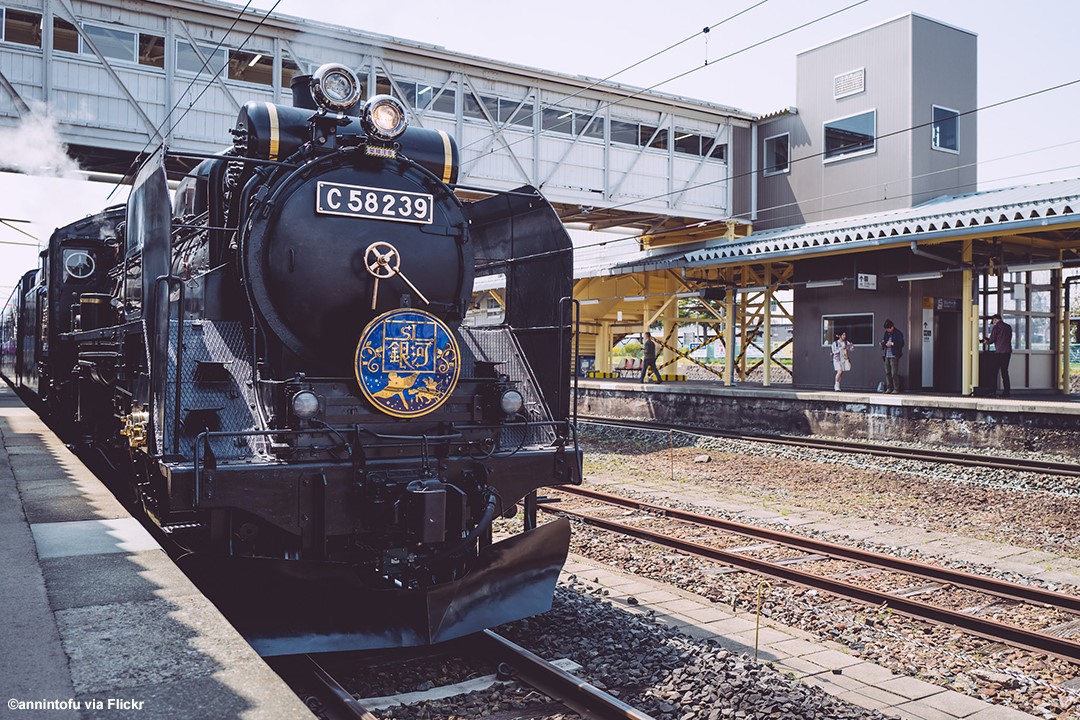 Chagu Chagu Umakko Festival – June in Morioka brings the sound of ringing, as 100 horses clad in brightly colored harnesses and bells parade through the area. Since ancient times, Iwate has been a center for horse breeding. This festival began about 200 years ago to honor the horses that work so closely with the local farmers, giving the animals a day of rest while the farmers prayed for their health at the shrine. Each horse in the parade is decorated with intricate harnesses and up to 700 bells! There are two points along the parade path to the shrine where visitors can mingle with the horses to feed them and take pictures.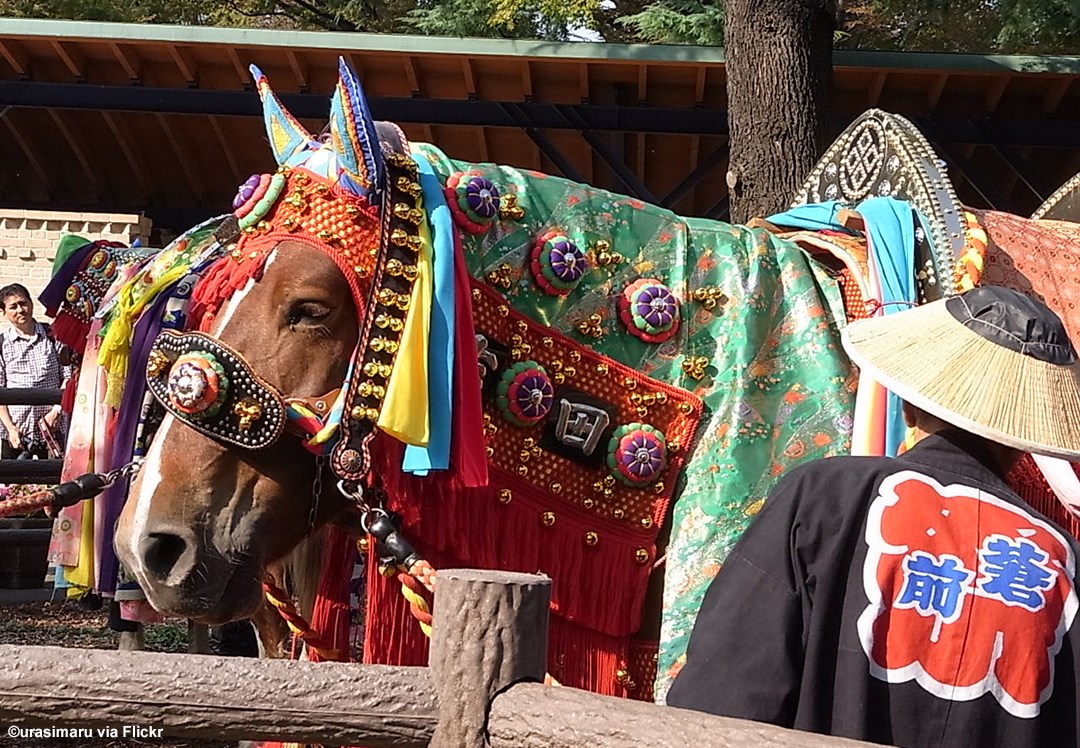 Sansa Odori Festival – This is both Iwate's largest festival, and also the largest taiko drumming performance in the world! The festival's signature dance is performed by large groups in sync with taiko drummers, wooden flute players, and people chanting. Audience participation is actively encouraged, so feel free to join the groups of people dancing around the floats in the evening. Visit at the beginning of August to enjoy the beautiful costumes and the lively atmosphere of one of Tohoku's best festival events!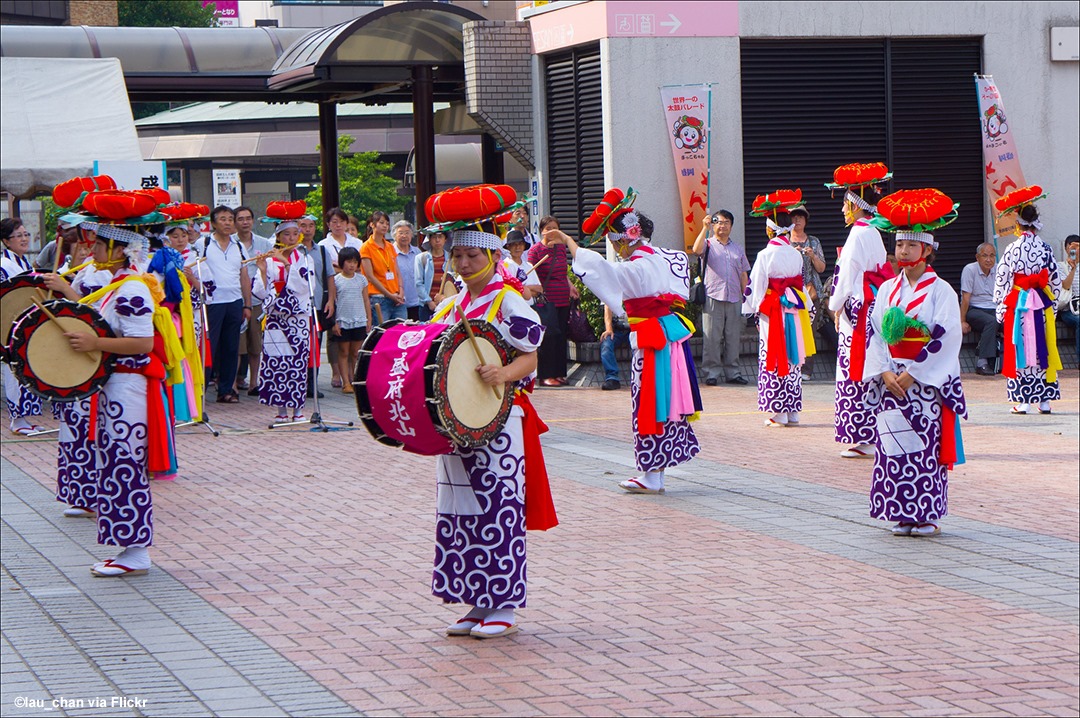 Comments