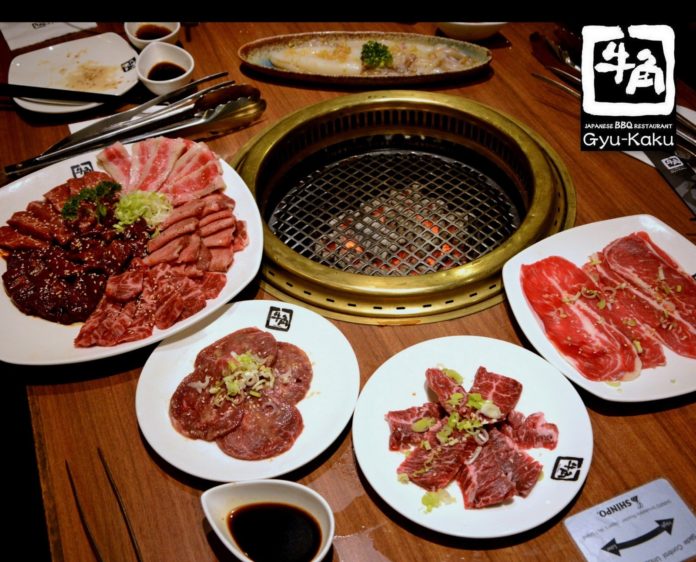 Widely Popular Japanese BBQ Opens 3rd Location in Florida
Known for their delicious food and drinks, quality of meats, and unique dining experience, Gyu-Kaku Japanese BBQ is now landing in Orlando, Florida. Slated to open in Summer 2016, Gyu-Kaku Japanese BBQ offers diners a unique experience to grill their own fresh meats, vegetables, and even s'mores right at their table! Customers always rave about the great deals at Gyu-Kaku, especially during their Happy Hours!
This new 3,600 square feet location is located in the South-West region of the Orlando Market and is conveniently located in the middle of the Dr. Phillips District, just south of Universal Studios Florida near Sand Lake Rd, at "7858 Turkey Lake Rd. Orlando, FL. 32819". Owners, Yutaro Iwamura and Arthur Devine, have worked together at Mitsukoshi USA, Inc., where they developed and managed the Japanese Retail Store and Restaurants at the Japan Pavilion at Epcot®, Walt Disney World® Resort. With the brand of Gyu-Kaku Japanese BBQ and their combined experience in the Hospitality Business, they look to make this into a huge success, followed by additional Gyu-Kaku Restaurants in the Central Florida Market. This incredibly fun dining experience is exactly what the market in Orlando needs.
About Gyu-Kaku Japanese BBQ: With over 35 restaurants and constantly growing in the United States, Gyu-Kaku is an award-winning Barbecue Concept from Japan. Gyu- Kaku is all about social dining – spending time with friends and family. Gyu-Kaku provides the authentic Japanese Yakiniku (Barbeque) dining experience where customers share premium cooked meats over a flaming charcoal grill.
Gyu-Kaku Japanese BBQ continues to grow their presence nationwide, with current locations in major cities such as Los Angeles, New York, Chicago, Boston, Philadelphia, Houston, and many more. With their focus on constantly improving their brand, service, and experience, Gyu-Kaku focuses on growing all over the United States.
Comments