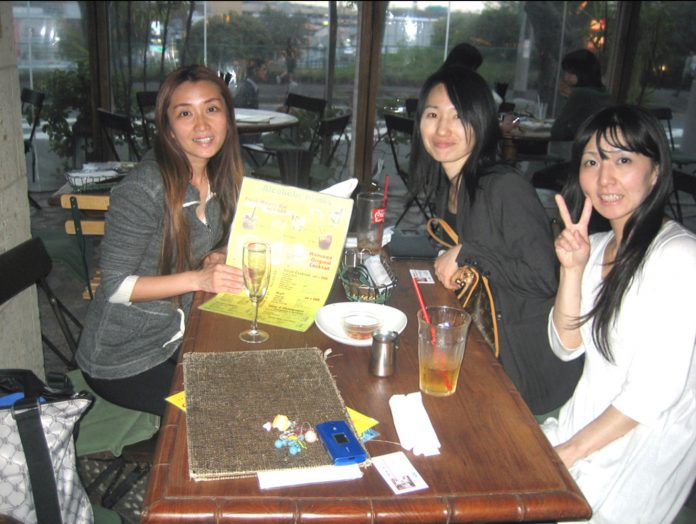 I didn't have much time for my friends on this trip, but spent short, quality time with them. We went to a very popular dining spot "Monsoon Café" just to have a sip (at the Tama-Plaza location in Yokohama).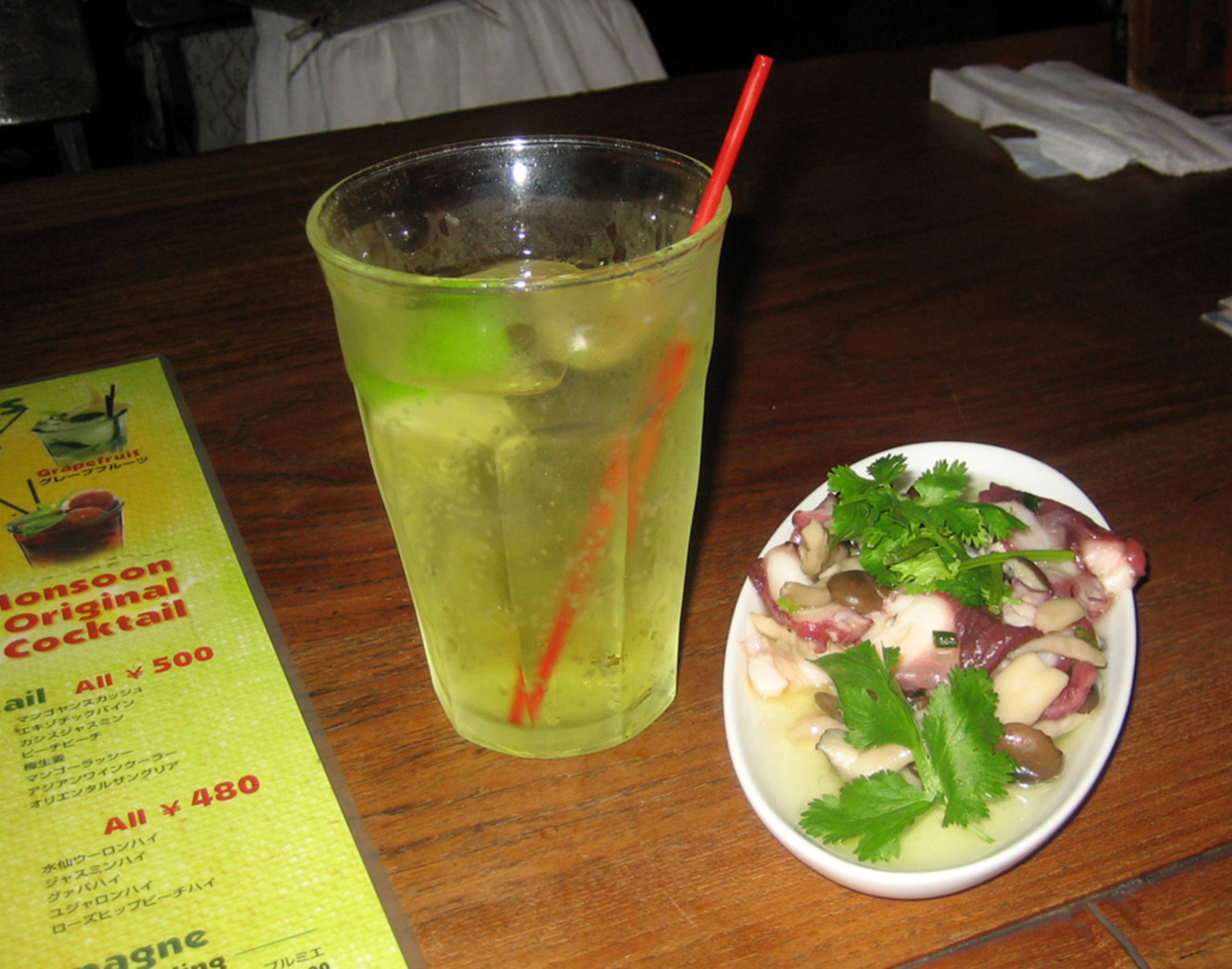 [Left] Mangoyan Squash ¥500 マンゴヤンスカッシュ 500円
Mango flavored cocktail with a hint of lime & lemon. Thirst quenching and refreshing.
[Right] Octopus & Mushroom Ceviche ¥480 たこときのこのマリネ 480円
Octopus is common seafood as well as squid in Japan. The chewy texture is liked by many people, including myself. This was excellent "Otsumami".
Themed in the "relaxing oriental" style of a bamboo interior and figures (statues) in the spacious dining room creates a 'south-east Asian' resort atmosphere. Their menus are based on Thai, Vietnamese, Chinese and Indonesian cuisines as to be selectively healthy and ethnic. I enjoyed my choices of cocktail and "Otsumami": Mangoyan Squash and Octopus & Mushroom Ceviche on that evening. They have a variety of appetizers, dishes, desserts and drinks that tempted me to do "eeny, meeny, miny, moe". Next time, I will try other attractive cocktails and Otsumami, and you will be able to SEE them!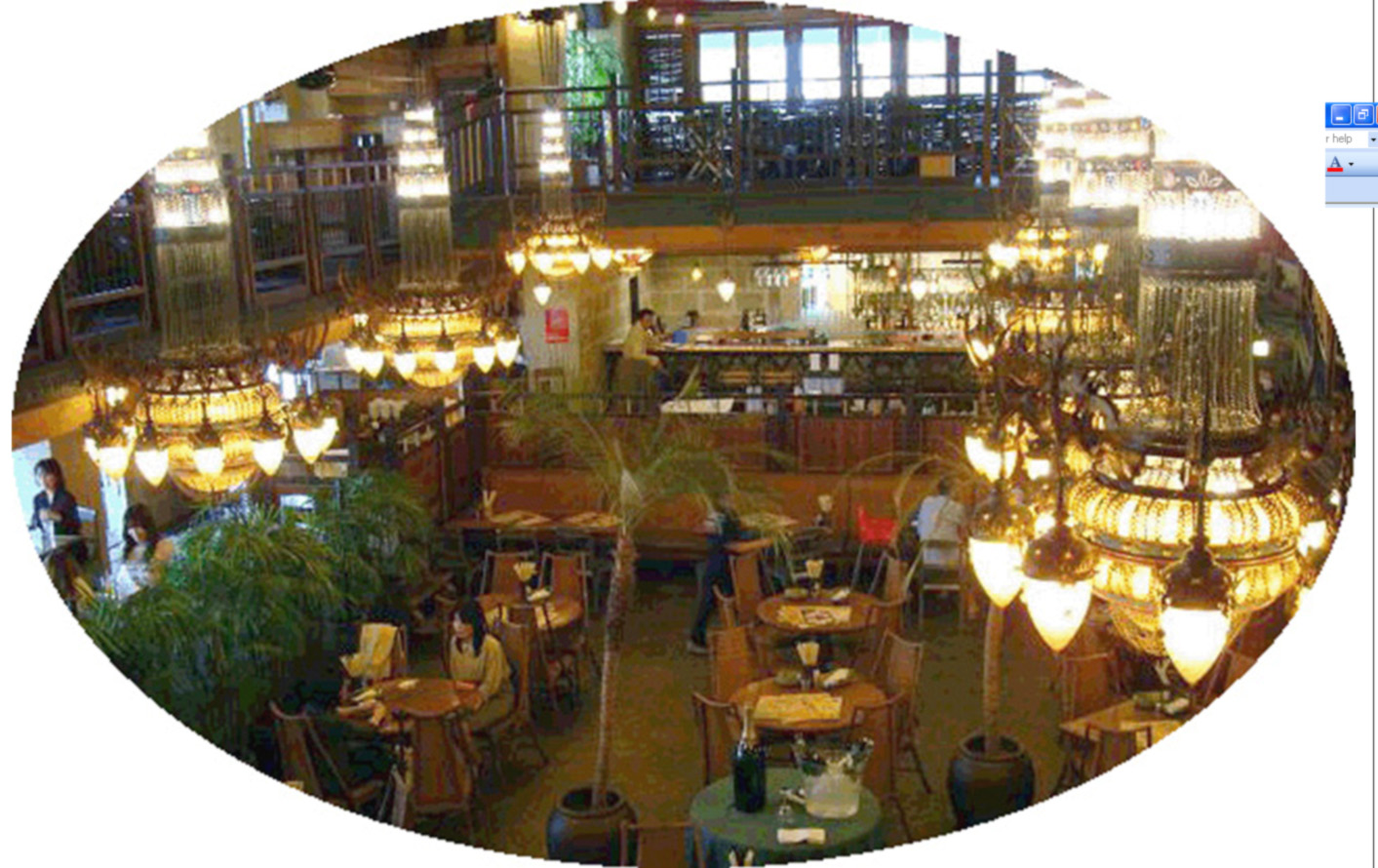 Monsoon Café
http://www.monsoon-cafe.jp/jp/casual/home/welcome (Japanese & English) * They have 13 locations in Japan, also one in Santa Monica, CA
Comments