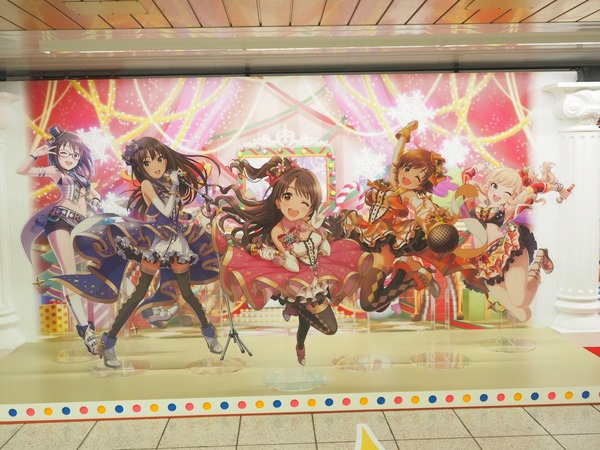 In recent years, a lot of games be in the Shinjuku station to do publicity. This time on the phone game "THE IDOLM@STER CINDERELLA GIRLS Starlight stage (アイドルマスター シンデレラガールズ)", a large number of idol invasion!
From September 12 through 18, Shinjuku station is decorated in THE IDOLM@STER CINDERELLA GIRLS Starlight stage for the game's first anniversary. One of the main attractions of the event is their cute parade across a promenade.
The video shows 155 of the idols marching in town and each unit dancing. The parade continues for about 15 minutes. Pinya and the Usa-chan robot are hidden in the parade, too. The background and BGM will change according to the time of day.
Other impressive additions to Shinjuku station include a wall of every idol girl that went up on September 12. Despite all the positive excitement, Shinjuku station saw an incident on Wednesday when a person attacked the pillar decorated with life-sized Sae Kobayakawa.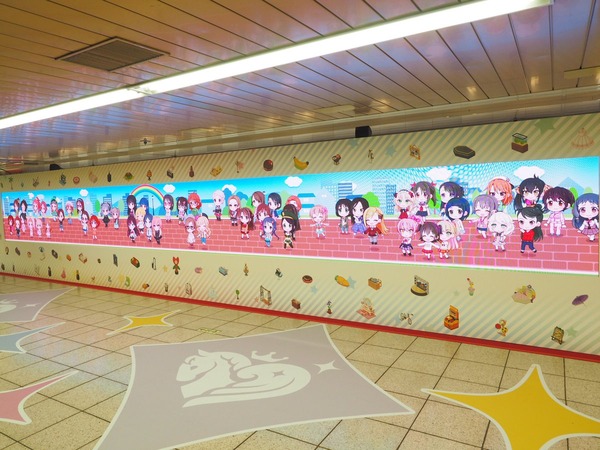 THE IDOLM@STER CINDERELLA GIRLS: Starlight Stage is a Japanese free-to-play collectible card and rhythm video game in The Idolmaster series co-developed by Cygames and Bandai Namco Entertainment and published by Bandai Namco Entertainment.  Bandai Namco Entertainment released the Starlight Stage rhythm game last September and the Cinderella Girls anime premiered in January 2015.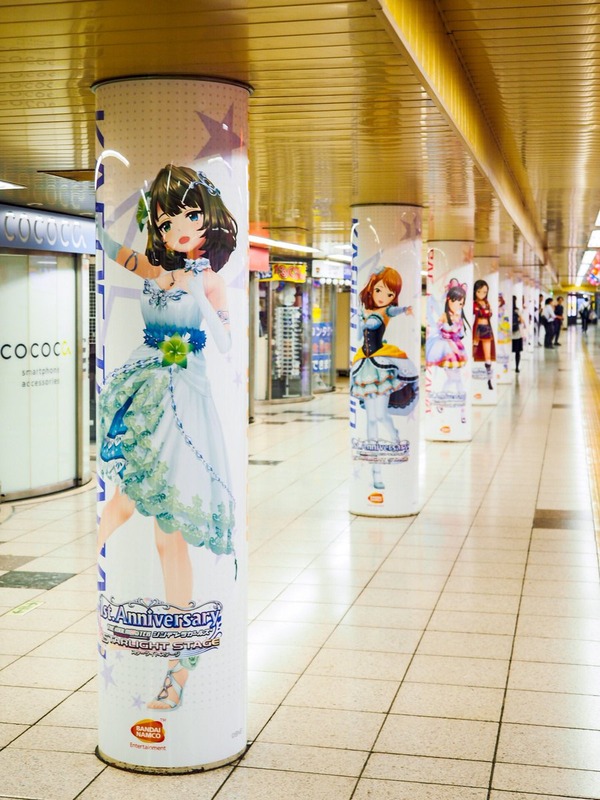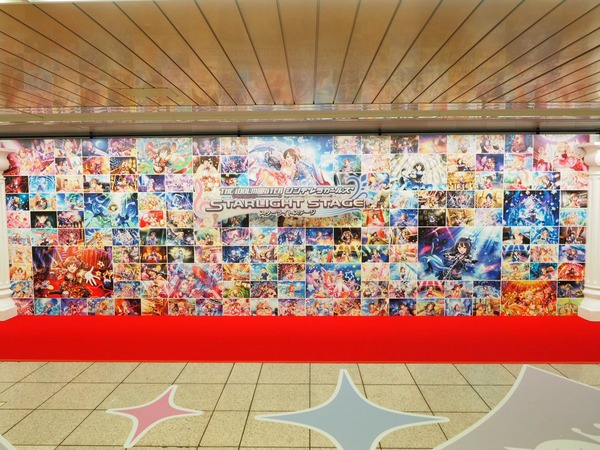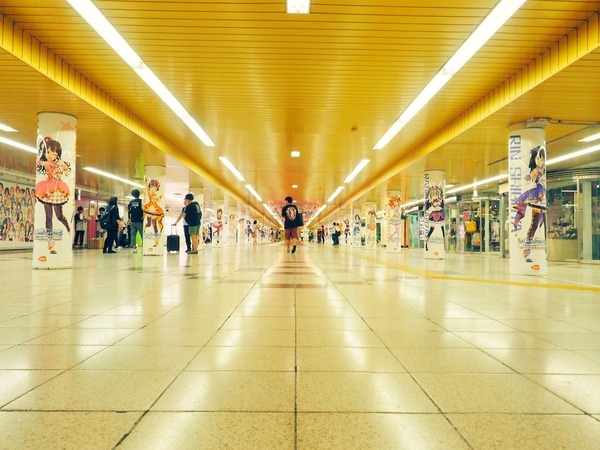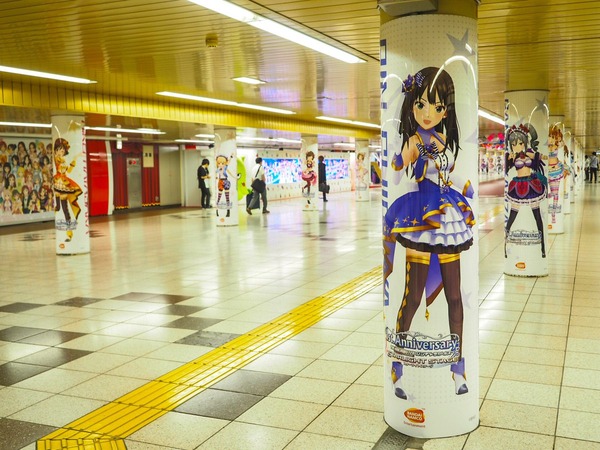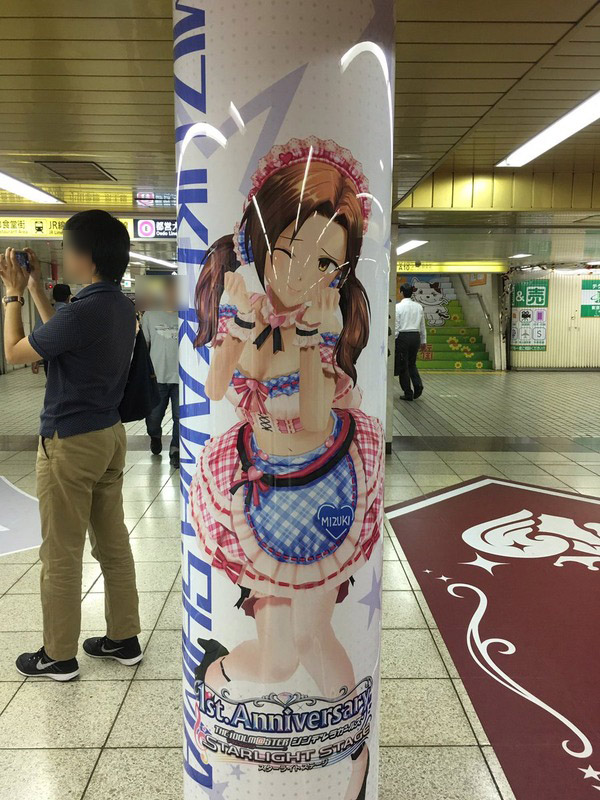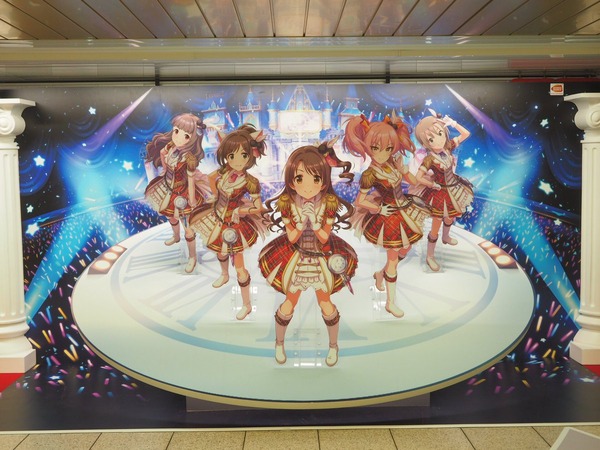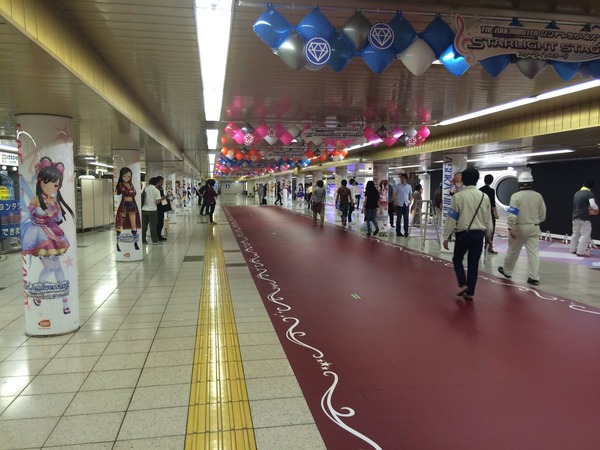 Comments