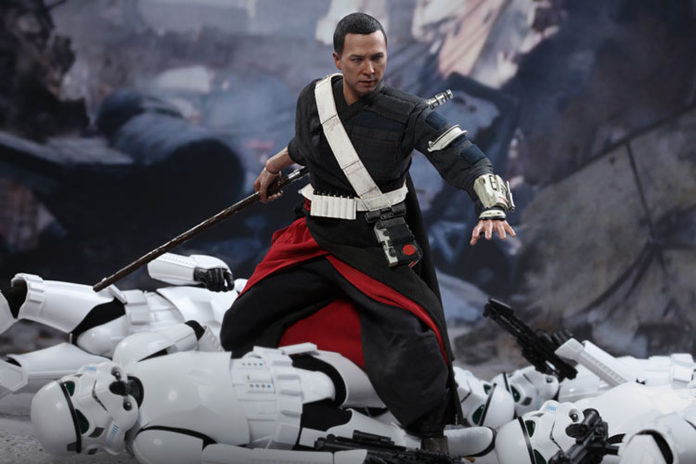 Enter the galaxy and launch into Star Wars action and adventure! In Star Wars: Rogue One, the deeply spiritual Chirrut Imwe believes all living things are connected through the Force. His sightless eyes do not prevent him from being a highly skilled warrior. Though he lacks Force abilities, this sightless warrior monk has rigorously honed his body through intense physical and mental discipline.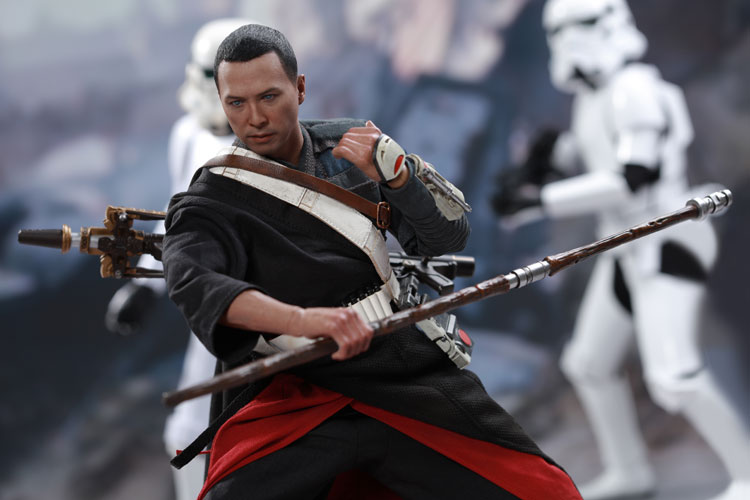 Hot Toys are thrilled to present the 1/6th scale collectible figure of Chirrut Îmwe! Specially crafted based on the character's appearance in the movie, the extremely life-like collectible figure features a newly developed head sculpt, a meticulously tailored costume, detailed weapons and accessories including a staff and a crossbow, and a specially designed figure stand with movie logo.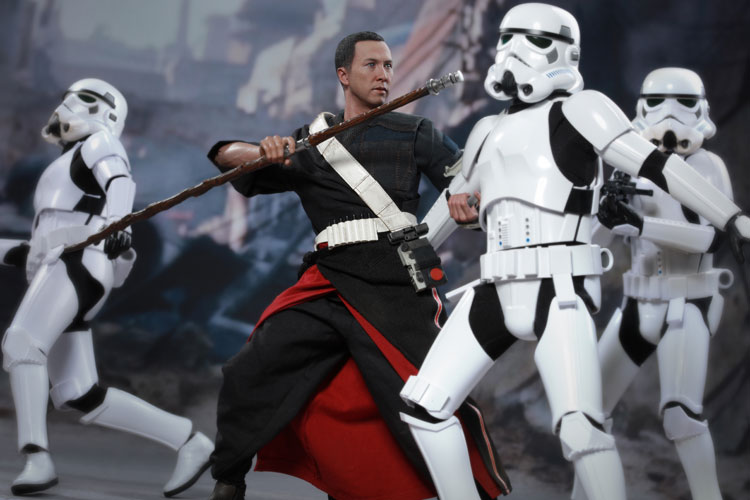 Furthermore, in celebration of the famed Hong Kong actor and martial artist Donnie Yen starring as the spiritual warrior Chirrut, Hot Toys is excited to present a special Deluxe version of the 1/6th scale Chirrut Îmwe only available in selected markets. This Deluxe Version will exclusively include a diorama figure base with a Stormtrooper helmet and a special package design inspired by traditional Asian art!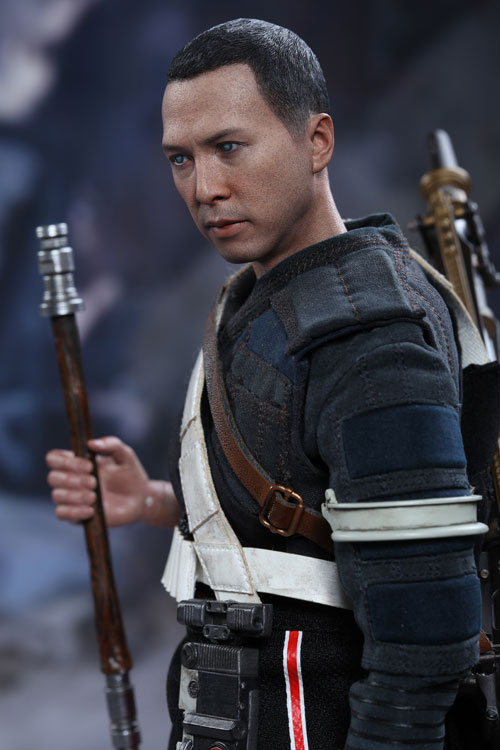 Artists:
– Head Sculpted by So-young, Lee
– 3D Design by Da-hye Kim, Hyeon-jung Kim
– Hands and Arm Sculpted by Yeon-sun Jeon
– Head Painted by E-Lee
– Head Art Directed by JC. Hong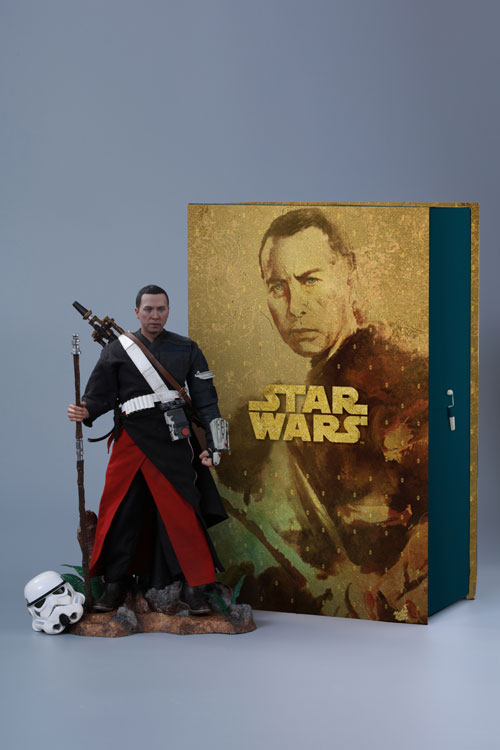 Release date: 2017
© & TM Lucasfilm Ltd.
© 2016 Hot Toys Limited. All Rights Reserved.
Comments