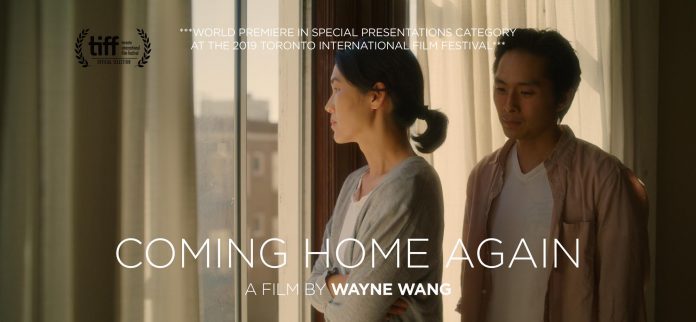 Acclaimed director Wayne Wang's (The Joy Luck Club, Smoke, Chan Is Missing) moving new film, Coming Home Again is based on a personal essay by award-winning Korean American writer Chang-rae Lee published in The New Yorker.
This emotional, intimate family drama about a mother, a son, and the burden of family expectations, world premiered at the Toronto International Film Festival and now begins its Theatrical Premiere Run October 23, from Outsider Pictures and Strand Releasing.
The film's main character, also named Chang-rae (the charismatic Justin Chon), a first generation Korean-American, returns to his family home in San Francisco to care for his ailing mother (powerful Jackie Chung). Wanting nothing more than to fulfill his role as the supportive son, he must come to terms with his own conflicted emotions.
The film takes place over the course of one full day during which Chang-rae attempts to prepare a traditionalKorean New Year's Eve dinner; like the one his mother always cooked for the family. The care and precision that goes into preparing this meal gives him time to reflect on the intense relationship between them. Memories become a doorway into a woman who was so much more than the mother he thought he knew. Now, Chang-rae is faced with the dilemma of living with the permanent scars of unresolved family sacrifice, or the risk of opening new wounds as cancer shadows their lives.
Since food is used as currency of communication throughout the film. The dinner that Chang-rae cooked for his mother
had to be authentic and very precise and not presented as a fancy restaurant meal, but as an authentic home-style one. Wayne Wang had the set and food designed by Chef Corey Lee of San Francisco's famedMichelin three-star restaurant Benu. During rehearsals, Corey taught the actors proper traditional cooking techniques so that they themselves could make the dinner on camera."
While acknowledging the influences of iconic filmmakers Yasujirō Ozu, Chantal Akerman and Michael Haneke, Coming Home Again is all Wayne Wang, who continues to authentically pioneer exploring the lives of Asian-Americans and of women on screen today. 

More about Wayne Wang:
Born and raised in Hong Kong, Wang moved to Los Altos, California in 1967. For two years he lived on a Quaker ranch, surrounded by the unique counterculture of America in the late 60s, and attended college nearby. He initially majored in Biological Sciences. Then after taking some inspirational art classes, he decided to study painting at the California College of Arts and Crafts in Oakland, an education he augmented by avidly watching the films of the French New Wave, German New Cinema, Asian Post-war Cinema at the Pacific Film Archive, specifically becoming an admirer of Asian directors such as Yasujiro Ozu, and Satyajit Ray. For graduate studies, he changed his major to Film. After getting a Master of Fine Arts degree in Film, he returned to Hong Kong and got a job as one of the trainees to direct a popular TV series, "Below the Lion Rock", for RTHK-TV (the Hong Kong equivalent of PBS). He soon found that he did not fit in the very formulated series and the government financed media bureaucracy. He returned to the U.S. where he got involved with teaching English to immigrants in San Francisco's Chinatown. In 1982, with grants from the National Endowment for the Arts and the American Film Institute, Wang made the low budget and completely independent Chan Is Missing. "Although the character of Chan is never seen through the film," says Wang, "I wanted to show the many varied personalities and their perspectives of Chinatown. I wanted to represent this through the disappearance of a recent immigrant in Chinatown." Wang also wanted to show another Chinatown not represented by Hollywood.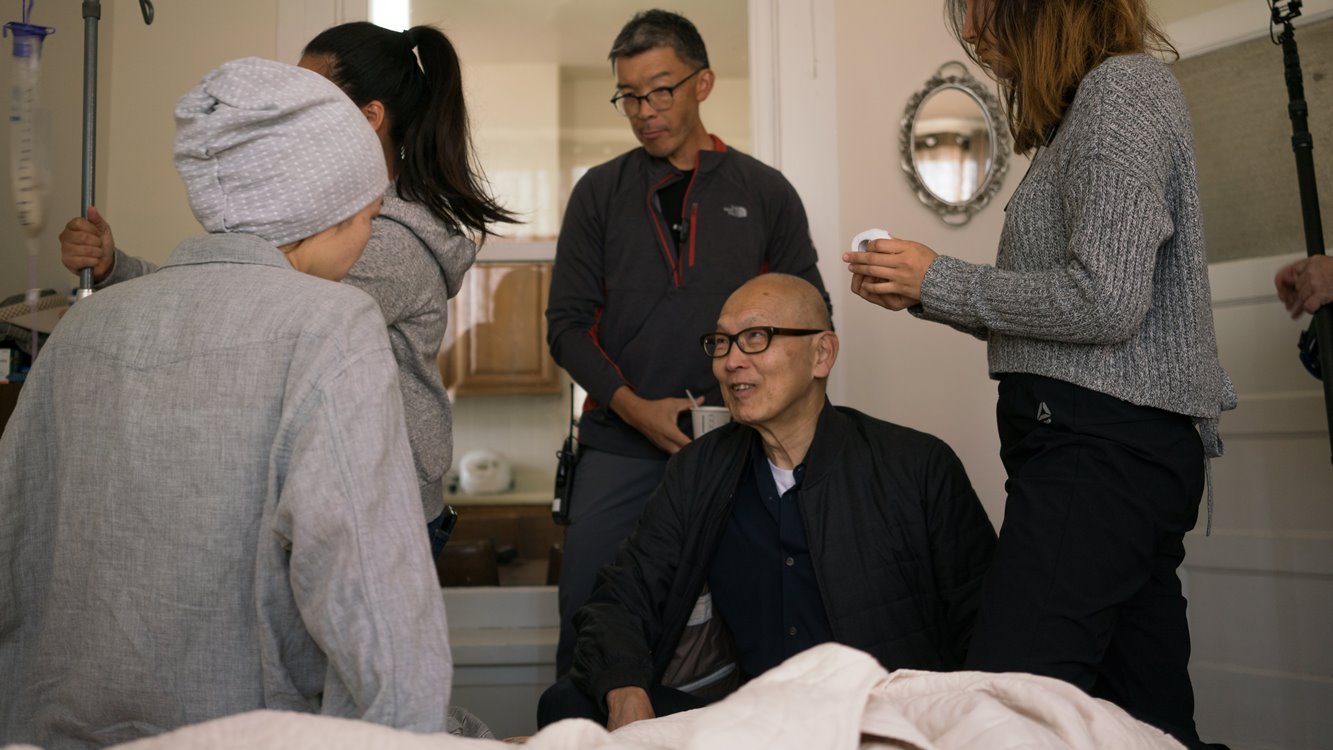 Comments