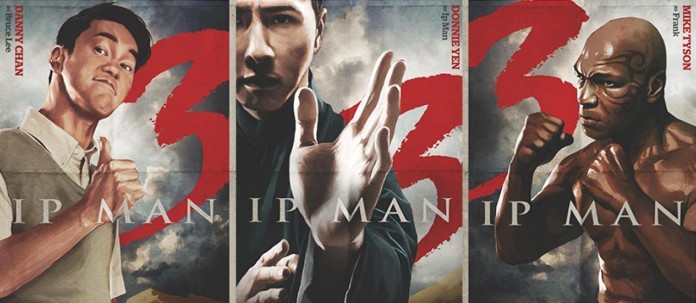 Donnie Yen (upcoming Rogue One: A Star Wars Story and Crouching Tiger, Hidden Dragon 2) ignites the screen in a return to the role that made him an icon – as Ip Man, the real-life Wing Chun grandmaster who mentored Bruce Lee.
In this explosive third installment of the blockbuster martial arts series, when a band of brutal gangsters led by a crooked property developer (Mike Tyson) make a play to take over the city, Master Ip is forced to take a stand. Fists will fly as some of the most incredible fight scenes ever filmed play out on the big screen in this soon-to-be genre classic.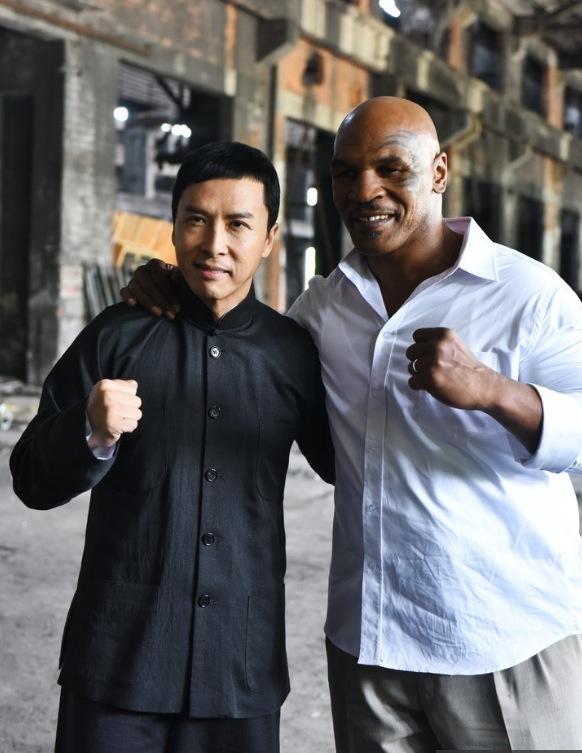 Donnie Yen (born July 27, 1963) is a Hong Kong actor, martial artist, action choreographer, film director and producer, and multiple-time world Wushu tournament champion. Yen is considered Hong Kong's top action star.
Yen is a practitioner of Ip Man's Wing Chun style of Kung Fu, as well as multiple other forms including Boxing, Kickboxing, Muay Thai Boxing, Judo,Tae Kwon Do, Jeet Kune Do, Hapkido, Wrestling, and Brazilian Jiu-Jitsu. He's widely credited with bringing Mixed Martial Arts (MMA) into mainstream Chinese culture by choreographing MMA scenes in his recent films.
The Los Angeles Times says IP MAN 3 "has all the right moves…i[and] as hard to resist as its entertaining predecessors.", the Village Voice calls it "a superior sequel," and Grady Hendrix of Film Comment says, "If you can't have fun in a movie where Mike Tyson speaks Cantonese, a Bruce Lee impersonator fights CGI cigarettes, Donnie Yen makes friends with a moth, and Yuen Wo-ping does the action, then you may not be able to have fun at all. Consult your physician."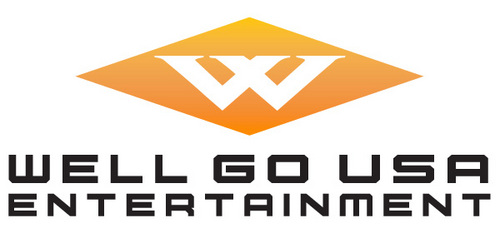 The movie is being distributed by Well GO USA, from Plano, Texas. We recently spoke with CRYSTAL ORREN, PUBLICITY & COMMUNICATIONS MANAGER for Well GO USA about the company.
Crystal tells us, "In a time where movie studios and distribution companies are divesting interests, abandoning home media, or closing entirely, the US' top distributor of Martial Arts action films is born, bred, and staying in Texas…even as their reach now extends around the world."
FOUNDATION
What began in April 1991 as a family company with a background in Chinese and Taiwanese cinema has grown into a recognized label that specializes in Martial Arts, Action, Genre, and Independent titles from the US and around the world to North America, Latin America, Asia, and Europe, and currently releases 3-5 movies a month.
Annie Walker, a female Chinese entrepreneur, leveraged her knowledge and family background in Taiwanese Cinema to create a thriving business. In her hands, and now the hands of her two children (Doris Pfardrescher, President and CEO, and Dennis Walker, COO and VP Finance), Well Go USA has evolved into a vibrant, globally-recognized film company that's continuing to bring the best in Asian, Action, and Independent features to theaters and homes all over the world.
ACTION IS THE "HEART" OF WELL GO
There have been six movies* and two television series about Martial Arts teacher Ip Man (aka Yip Man, 1893-1972). He's known as a Grandmaster of his craft, mentoring students who also became famous Martial Artists, most notably Bruce Lee. Of these six films, international audiences tend to regard the three films directed by Wilson Yip and starring Donnie Yen** as the "real" IP MAN movies – including public statements from Ip Man's eldest son. Yen is considered Hong Kong's top action star, and was recently cast in ROGUE ONE: A STAR WARS STORY.
* – MOVIES ABOUT IP MAN (6):
IP MAN – Wilson Yip (Dir.) / Donnie Yen (Ip Man)
(released 2008 in China and Hong Kong, 2010 US Theatrical and all Home Media by Well Go USA)
IP MAN 2 – Wilson Yip (Dir.) / Donnie Yen (Ip Man)
(released 2010 in China and Hong Kong, 2011 US Theatrical and all Home Media by Well Go USA)
THE LEGEND IS BORN: IP MAN – Herman Yau (Dir.), Yu-Hang To (Ip Man)
(released 2010 in Hong Kong, 2011 US direct-to-video in US by FUNimation Entertainment)
THE GRANDMASTER – Wong Kar-Wai (Dir.), Tony Yeung (Ip Man)
(released 2013 in Hong Kong and China,
2013 US Theatrical release by The Weinstein Company and Annapurna Pictures,
Home Media by Anchor Bay Entertainment)
IP MAN: THE FINAL FIGHT – Herman Yau (Dir.) / Anthony Wong (Ip Man)
(released 2013 in Hong Kong and China, 2013 US Theatrical and all Home Media by Well Go USA)
IP MAN 3 – Wilson Yip (Dir.) / Donnie Yen (Ip Man)
(released December 24th, 2015 in Hong Kong,
January 22nd, 2016 US Theatrical and all Home Media by Well Go USA)
March 1, 2016 in China)
While Well Go's action films are their primary best-sellers and "the heart" of the company's offerings, Donnie Yen's films, especially IP MAN 1 and 2, are "evergreen titles" that never get old for fans. Well Go currently has more Donnie Yen titles available than any other distributor in the world.
In 2011, Yen and Yip created their own production company and said they wouldn't return to the franchise, but changed their mind two years later, shot IP MAN 3 in March, and it released in Hong Kong on Christmas Eve, surpassing STAR WARS: THE FORCE AWAKENS in both titles' Opening Weekend.
Well Go just conducted its second Oscar race this year for the critically-lauded film THE ASSASSIN, directed by Master Taiwanese auteur Hou Hsiao-hsien, who received the Best Director honor at Cannes. WARRIORS OF THE RAINBOW: SEEDIQ BALE made the short list of films for Best Foreign Language Feature in 2013. THE ASSASSIN was selected as Taiwan's entry for 2015.
IP MAN was the first film Well Go ever sent to a film festival. In 2009, Crystal Orren was the Director of Programming for the Asian Film Festival of Dallas, and was told by the studio in Singapore that the North American territory rights had been given to a company in Richardson, Texas. Crystal called Well Go and spoke to Chrissy Walker, who said they'd never placed a film at a festival before. Crystal offered to help Well Go navigate the festival landscape and introduced them to a number of other film festivals who wanted to show the film.
—————————————————–
INTERVIEW WITH CRYSTAL ORREN, PUBLICITY & COMMUNICATIONS MANAGER FOR WELL GO USA 
What are some upcoming Asian films that Well Go will be putting out into the US market this year?
ACK! *laughs* I should have totally seen that question coming and checked our Release Schedule, but I know this, it's all in my head, I just need to see it…yeah, here we go: RISE OF THE LEGEND is coming out really soon, and so is KILL ZONE 2, which lots of folks are excited about. But those are the big releases, along with IP MAN 3, of course, which is still expanding into new theaters in more markets, and movies like THE ASSASSIN is out now on home video, and LOST IN HONG KONG and MOJIN: THE LOST LEGEND will both be releasing over the coming weeks, as well.
What are some of your favorite Asian films of all time?
Ooh, that's always fun to think about. I'm going to have to think about that for a second. I mean, in recent memory, I loved DRUG WAR – I love all of Johnnie To's stuff, his movies were what really pulled me into loving Asian film in the first place. I think CONFESSION OF MURDER came out in the same year as RIGOR MORTIS, and my God, Takashi Shimizu and Juno Mak just went all-out bananas on that film, and made this completely standalone film experience. It's a ghost story, a monster movie, a martial arts film, a love story – all in one incredibly gorgeous package. It's one of my favorites of all time.
But going further back, I'm a huge sucker for Wong Kar-Wai, because his movies are gorgeous and heartbreaking, but also really finicky for details and oddball moments, like in FALLEN ANGELS, which might be my favorite. I really dug Kiyoshi Kurosawa back in the 90s- his horror was completely original and far more scary than anything I was seeing from anywhere else. I loved BATTLE ROYALE, I loved Zhang Yiimou's HERO, I loved AUDITION – I remember chasing down every Takashi Miike film I could get my hands on, which was always bootleg video back then, because nothing else was available, and being grossed out and completely fascinated at the same time.
Gosh – I was obsessed with Lau Ching Wan as an actor, and still am- I can't remember who said he was the Robert Mitchum of Asian cinema, but they have it totally right. I was obsessed with a movie by Joko Anwar called THE FORBIDDEN DOOR, which I can't find anywhere now and would give anything to find a copy…I was obsessed with a lot of stuff in the 90s. *laughs* TALE OF TWO SISTERS, anything K-Horror, the VENGEANCE trilogy, even though all three were a huge bummer, narratively speaking, so please have your head in the right place for that…hmm…but I guess it all started in film school, with John Woo's stuff, Akira Kurosawa's RAN, which blew me away, and AKIRA, which completely freaked me out and I'm not sure why. That scene with the stuffed animals growing giant-sized and bleeding milk and going "Beep Boop Boop" – UGH. Nightmares for weeks. *laugh* I'm not a huge Miyazaki fan, which I know is nearly sacrilegious these days, beyond MY NEIGHBOR TOTORO. I named my car Totoro. 🙂 OH! And the first IP MAN. That was a gamechanger.
How is the opening going so far for the new Ip Man 3 film? How are the Q/A sessions going? What are fans dying to know the most about?
They wanna know about STAR WARS, they wanna know about IP MAN 4. *laughs* I'd say to give the poor man a break and enjoy IP MAN 3, why dont'cha…but we asked the studio about that, too. *laughs*
The run is going great. Broke all our previous theatrical records, like we suspected it would. It's our biggest release to date, and IP MAN is the heart of Well Go's catalog. Our fans love our movies, but they REALLY REALLY love IP MAN, and are loyal to that title above all others. IP MAN is everybody's bae, from way back in 2009.
And as for Mike [Tyson], at the LA Premiere he talked about feeling like now was the time he wanted to focus on becoming a legitimate, for-real actor, and was really earnest about it. Godspeed to him, too, if that's what he wants to do. I'd like to see him in more stuff, and people really do love him. I say have at it.
Why do you think Ip Man resonates so well with audiences?
Hmm. I think there's a part of all of us that feels…downtrodden, maybe? Maybe a little bit persecuted? And here was this guy, this real guy, and he was a social advocate. He played for peace, all the time, and acceptance of all classes of society, and he could have made himself famous and revered and rich – but he didn't go that way. He spoke for the people. He stood up against oppression. And he used his Wing Chun mastery to grow his soul and his mind, teach his students, and defend his school and his family when he had to. He was a hero. And let's face it– Donnie Yen is a monster. *laughs* He's an incredible athlete, he just makes your jaw drop open when you watch him fight, but at the same time, he has such a grasp on what Master Ip must have been like that to most fans' minds, there's only one Ip Man being portrayed out there, and he's it.
I also want to say Herman Yau's IP MAN: THE FINAL FIGHT is awesome too, starring Anthony Wong. I love that one too, even if it isn't canon. I have no problem with other actors playing Ip Man at other periods in his life – but the fans really scream if they can't get their IP MAN fix with Donnie Yen. That's just how much he's made that character his own.
What are some ways viewers can get a Well Go film shown in their area if it is not already showing?
Oh, excellent question. Truly, you need a theater that can make room for our titles. Summers and Winters are full-up with Blockbusters and Awards Season titles, which makes it very hard to get independents any kind of theatrical run – and lord knows we try to get our titles as far and wide as we can. Theaters call us for titles all the time, we're very open to that. I recommend telling your local theater you want to see these movies- they will pay attention to you. Otherwise, I'd connect with your area's local film festivals and approach it that way. It's not easy – that's why there are whole companies that do theatrical bookings, that have those relationships – but ultimately, if the owners aren't sure they'll sell tickets, it's a tough call. That's why we encourage as many people as possible to speak to their theater operators and let them know what's coming. It's getting better for our titles – THE ASSASSIN had a wonderful run – but we'd always like to be in more places, if we can.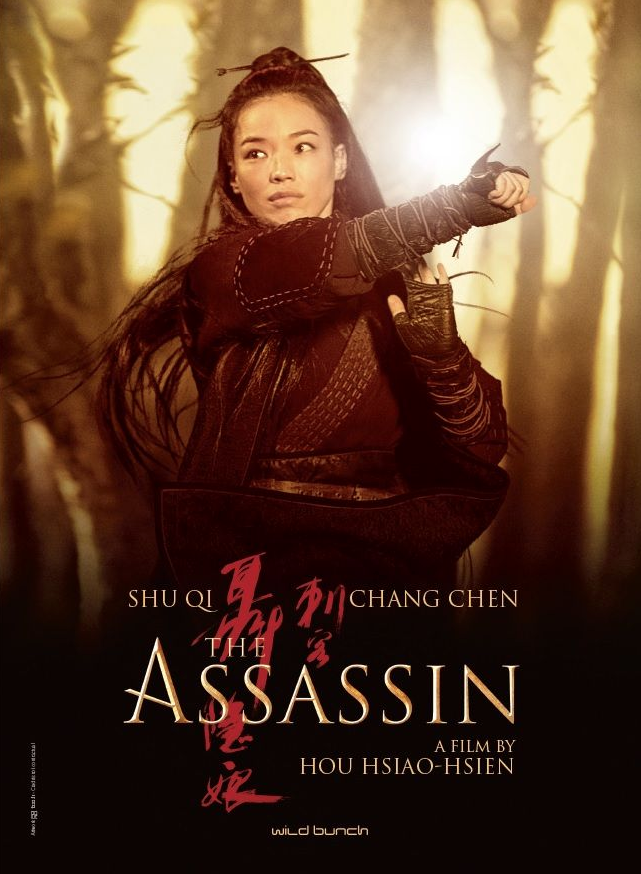 And also, Well Go has a monthly curated movie series called Asian Movie Madness, and I give those films free to theaters, just to get the word out about Asian Action and Well Go. And we just launched an OTT channel called the Hi-YAH! Network, which is premiering on the PlayStation network, and finally, some of our films, we release in theaters and VOD on the same day – you just need to be keeping an eye out on iTunes and Hulu and other platforms. Netflix carries most of our titles, as well – there's a good bit of choice out there.
Visit http://www.wellgousa.com/theatrical/ipman3 for more information (Source)..
Comments