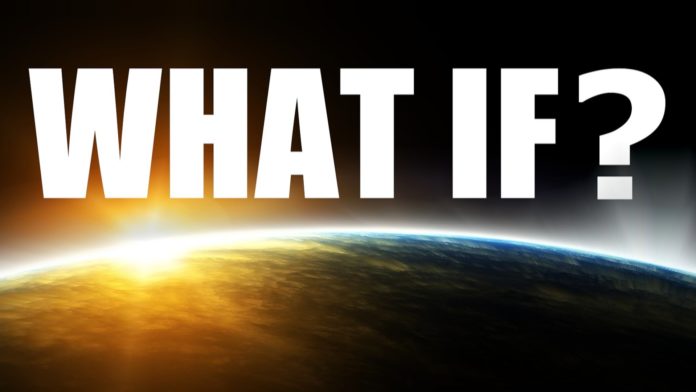 The boy who didn't know to read and pray
In a faraway valley lived a little shepherd boy whose mother was very sick. He wished to save her but he didn't know how to read and he didn't know the formal way to pray. The only thing he knew was how to talk to nature.
So he closed his eyes and concentrated, than he lifted his voice as he directed his heart to Heaven and cried loud "Kukuriku". The story tells that the rooster followed by some of the farm animals have led him toward a plant that saved his mother.
Do you remember how people knew the time to wake up before modern technology?
Yes, the rooster call all around the village woke up everybody, "wake up to pray, to work, to study, to play Tai-chi". We don't wish to see our society and mother nature become so sick that we are hopeless to help her but this is how I FEEL.
We have all witnessed within our lifetime that through sports, music, art and entertainment we can bring peace to the world and stop wars, and now it is true even more than ever.
As a writer, I love to challenge myself with WHAT IF… questions.
WHAT IF we world leading CSR's (Corporate Social Responsibility) were supporting the Olympic Games with social credits?
WHAT IF each of the winners in the Olympic Games could choose to whatever Social or Environmental cause she/he likes to allocate some of the funds?
WAIT! WAIT! WAIT!
What am I talking about?
Ok, let me start from the beginning…
Before the internet, we used to 'pass time' just hang out with our family of friends. Nowadays, we 'kill time' (and zombies ahaha) as we started counting Global human hours, as if we gathered up all of the human time spent in using 'Facebook, Netflix and Pokémon Go and put a real use to it then we could have saved the world. Well guess what, we could do so, we could INVEST our TIME, rather than kill time. What do I mean by that? The internet is like a spaceship that is so fast and well advanced for most humans that don't even know how to fly a drone. It is such an advanced tool that its capabilities are not yet fully explored.
CHANGE THE WORLD :
Sports – Olympic 'Rio (Social) Credits'
Music – We are the World
Education – Edu on Tour
Social Games – KUKURIKU?
Sports – Olympic 'Rio (Social) Credits'
The International Olympic Committee (IOC) actively contributing to the search for peaceful and diplomatic solutions to the conflicts around the world. The Olympic Truce is symbolized by the dove with the traditional Olympic flame in the background. In a world that is plagued by wars and animosity, the dove represents the IOC's goal to build a peaceful and better world through sport.
Music – We are the World
WHAT IF… each season of THE VOICE/Got Talent – program will end with a humanitarian song and funds will go in support of charities?
WHAT IF… we list modern top singers like Beyoncé, Rihanna, Adele, PSY – GANGNAM STYLE ha ha ha, and many others for a new Humanitarian single?
A good example is the song "We Are the World". A humanitarian song and charity single originally recorded by the supergroup United Support of Artists (USA) for Africa in 1985. The historic event brought together some of the most famous artists in the music industry at the time. A worldwide commercial success, it topped music charts throughout the world and became the fastest-selling American pop single in history.
Fans enjoyed hearing racially and musically diverse recording artists singing together on one track, and felt satisfied in buying "We Are the World", knowing that the money was going to charity.
Other individuals, including many commentators in the rock press, were disappointed that the song did not challenge listeners as to why famines occur in the first place, and felt that the lyrics were self-aggrandizing. Nowadays, such protestors, for sure, would join a social media campaign in order to solve Global threats rather than criticize.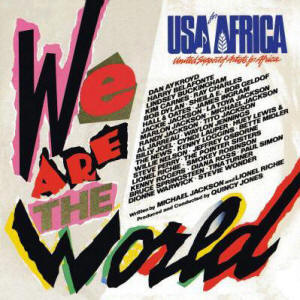 Education – Edu on Tour
THE TIME HAS COME!
Good ideas can change the world, and thought leaders in the global scene contribute by inspiring others to follow.
Entertainment is the 'Soft Power' of democracy. Through education, sports, music, art and SOCIAL GAMES we can bring peace to the world.
"There's a choice we're making, we're saving our own lives, it's true"
WHAT IF we gathered up a group of Global Thought Leaders and social influencers, the world's most influential real VOICES, those who shape the way we think and feel, taking the role of the 'Tribe Elderly' with a focus to change the world as if it was a Global Village and lead humanity toward a better future.
WOULD YOU CHOOSE TO FOLLOW?
WHAT IF… What if Sir Ken Robinson, Ricardo Semler and Sugata Mitra, followed by the Global TEDx community, join forces and set up a call to transform education systems around the world?
WOULD YOU CHOOSE TO FOLLOW?
Image: Press HERE to join Edu on Tour 2016 | Brazil
WHAT IF… Religious thought leaders, such as the Pope and other bishops, the Dalai Lama and other Buddhists, Chief Rabbis, Great Muslim Imams and others unite in a shared pray for humanity?
WOULD YOU CHOOSE TO FOLLOW?
WHAT IF… Jack Ma, Richard Branson and Oprah Winfrey sparked a new Anti-Racism CALL FOR ACTION!?
WOULD YOU CHOOSE TO FOLLOW?
Well, who doesn't know how to sing? Chinese love karaoke, so here Jack Ma can't say NO, Sir Richard Branson has a famous recording company so well, he must take part, and with a name such an 'Oprah' you must be 'The Voice and America Got Talent' all together.
It is about time for a new group of Super Heroes and not just to save Africa, but as for saving all of us, Mankind, and not from famine but from OURSELVES, from all the world diseases, such as environmental pollution, pollution, pollution, that we have created, just name it, it is everywhere, and such as social pollution, such as RACISM, and well, what is not polluted???
Social Games – KUKURIKU?
VIRAL PASSION GOES WILD
You see, it doesn't really matter which group of the above to start and 'sing', as long as it is about singing hahaha (and bringing a group of people to act as one and as long as this group of people show that they really care,) then and only then we can save Humanity.
Bringing together a mix of thought leaders, religious leaders, industry experts, influencers, brands, practitioners and social media enthusiasts… it is not just about singing as one, it is about establishing global platforms for the cross-pollination of ideas beyond borders, a place where the whole world meets.
The Kukuriku Challenge is my social wake up CALL FOR ACTION!
Want to know more? Check out the video link!
And now…
WOULD YOU CHOOSE TO FOLLOW?
With playful regards,
Galorian
Comments