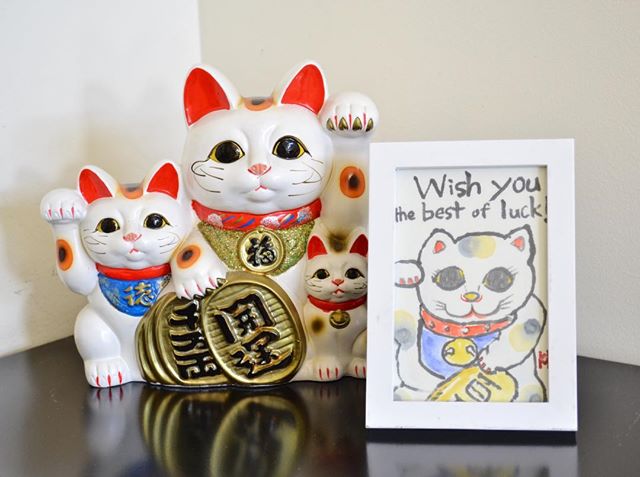 Japanese Creations Arts and Crafts Experience Creator Launches With Three Traditional Japanese Craft Styles
SAN JOSE, Calif., May 17, 2017 — Japanese Creations, an online Japanese arts and crafts experience creator, has launched its brand with three traditional Japanese craft styles: Chigiri-e, Chirimen and Etegami.  With all materials hand-selected in Japan, Japanese Creations offers authentic Japanese arts and crafts online courses that include a complete selection of design kits, tools, digital instruction booklets and unlimited online video tutorials as well as online messaging with a course instructor. The all-inclusive courses begin at $180.
"Japanese Creations gives crafters all over the globe an opportunity to share in the cultural experience of creating uniquely Japanese arts," said Tadayuki Sahara, General Manager of Japanese Creations.  "From exquisite hand-made Washi papers to hand-selected kimono fabrics, Japanese Creations offers uniquely Japanese materials for the creation of the very finest traditional Japanese heritage crafts."
Japanese Creations currently offers three traditional Japanese crafts styles:
Chigiri-e — Japanese Paper Collage Art
Chigiri-e is a Japanese-style paper collage created using hand-dyed Washi paper to create realistic or abstract images that are traditionally used as frameable art, greeting cards or other modern-day crafts. The fibers of Washi paper allow for ideal layering with soft textures that look similar to a watercolor or oil painting.  With pre-selected six design kits, the Chigiri-e course offers multiple techniques across a variety of projects. In addition, select Chigiri-e kits are available for separate purchase.  Ranging from $9 to $32, these kits are perfect for gift giving or as supplements to the course kits for more Chigiri-e experiences.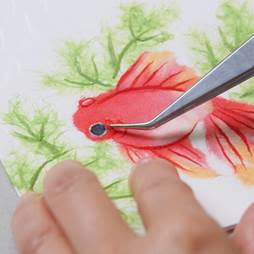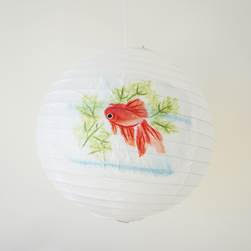 Chirimen — Get Crafty With Kimono Fabric
Chirimen is the Japanese name for fabric with Shibo, or soft wrinkles, on the surface. Traditionally used to create kimonos, this unique fabric is typically made of silk. Since the 17th century, the art of Chirimen has been used to transform small pieces of this textured material into exquisite, hand-sewn pouches and ornaments.  The Japanese Creations Chirimen course has been designed by Nobuko Naito, a renowned Japanese Chirimen master crafter, and includes all materials, tools and instructions to create beautiful keepsakes and meaningful gifts.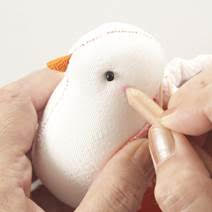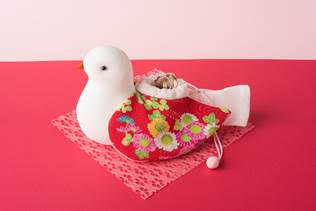 Etegami — Draw Your Messages
Etegami is a colorful folk art consisting of simple Sumi ink drawings, Gansai watercolor paints and a thoughtful sentiment, traditionally created on postcards or Washi paper and given as greetings.  Sumi, a type of solid "ink stick," is used in eastern Asian cultures for both calligraphy and brush painting.  Gansai paint is unique from Western watercolor in that the binding agent gives the paint a shiny, opaque finish. Each Japanese Creations Etegami course teaches users how to use Sumi ink and Gansai paints, including how to correctly hold the paintbrush to achieve authentic artistic designs.  The Etegami tool kit also includes a letter stamp set as well as online instructions on how to create an individualized stamp design so the artist can create a unique signature seal to use on each finished Etegami creation, a centuries-old Japanese tradition.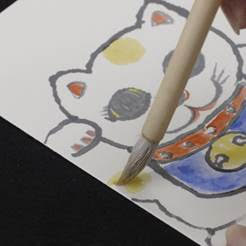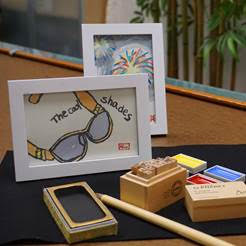 "Japanese Creations offers the highest quality materials, instruction and authenticity for anyone who would like to experience the culture of genuine, treasured Japanese arts," added Sahara.
About Japanese Creations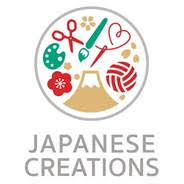 Japanese Creations is an online Japanese arts and crafts experience creator offering unique Japanese crafts and courses. With all materials hand-selected in Japan to assure authenticity, Japanese Creations shares traditional Japanese heritage through treasured crafts, allowing new global artists to share in the cultural experience of creating Japanese arts. Together with its parent company U-CAN, which has provided lifelong-learning education products globally for more than 60 years, Japanese Creations is proud to be an inspiration in the world of cultural experiential arts and crafts. Visit Japanese Creations at www.japanesecreations.com. Rooted in Japan. Made by you.
Comments