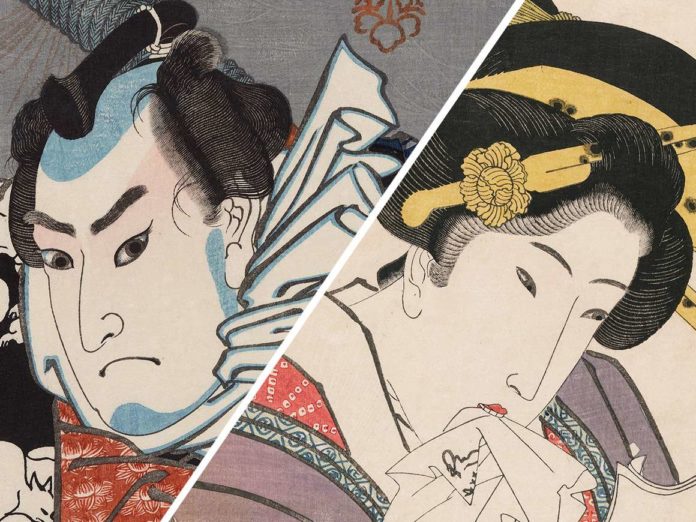 Exhibition of 100 Colorful Prints Poses Question: "Are you #TeamKuniyoshi or #TeamKunisada?"
AUGUST 11–DECEMBER 10, 2017
Rival artists Utagawa Kuniyoshi (1797–1861) and Utagawa Kunisada (1786–1864) were the two best-selling designers of ukiyo-e woodblock prints in 19th-century Japan. Featuring 100 works drawn from the preeminent Japanese collection housed at the Museum of Fine Arts, Boston (MFA), Showdown! Kuniyoshi vs. Kunisada revives the centuries-old competition and invites visitors to decide which of the two artists is their personal favorite.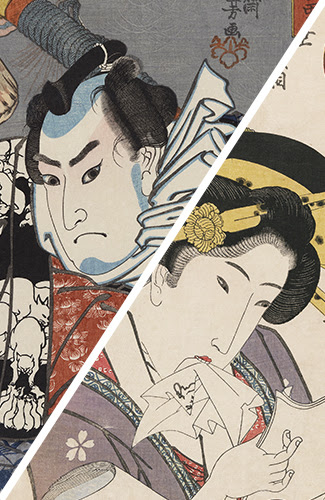 Kunisada was more popular during his lifetime, famous for realistic portraits of kabuki theater actors, sensual images of beautiful women and the luxurious settings he imagined for historical scenes. Kuniyoshi is beloved by today's connoisseurs and collectors for his dynamic action scenes of tattooed warriors and supernatural monsters—foreshadowing present-day manga and anime—as well as comic prints and a few especially daring works that feature forbidden political satire in disguise.
Many of the prints in the exhibition, on view in the Lois B. and Michael K. Torf Gallery from August 11 to December 10, 2017, are being shown in the U.S. for the first time—including large, multi-sheet images in brilliant color. An in-gallery quiz, also available online, poses the question "Are you #TeamKuniyoshi or #TeamKunisada?" and encourages visitors to share their results on social media.
Presented with support from the Patricia B. Jacoby Exhibition Fund and an anonymous funder.
Comments