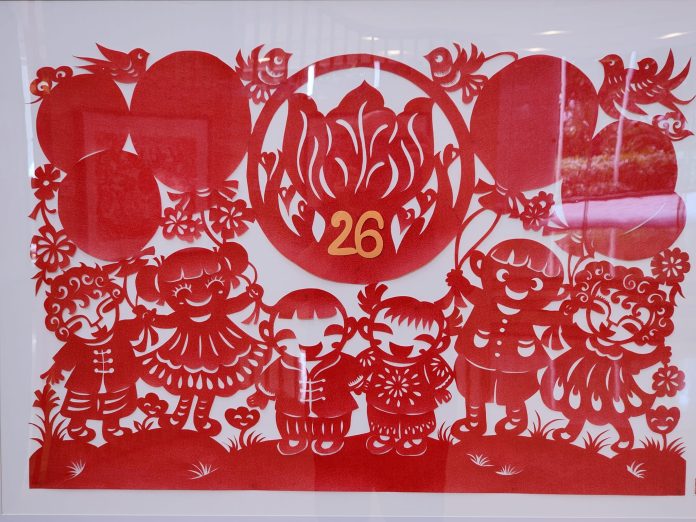 In June, A "Paper-cut Art Exhibition 2023 to Celebrate the Return and Promote the Chinese Essence Series" held at Pacific Place in Admiralty. It is a paper cutting exhibition that combines Chinese and Western cultures.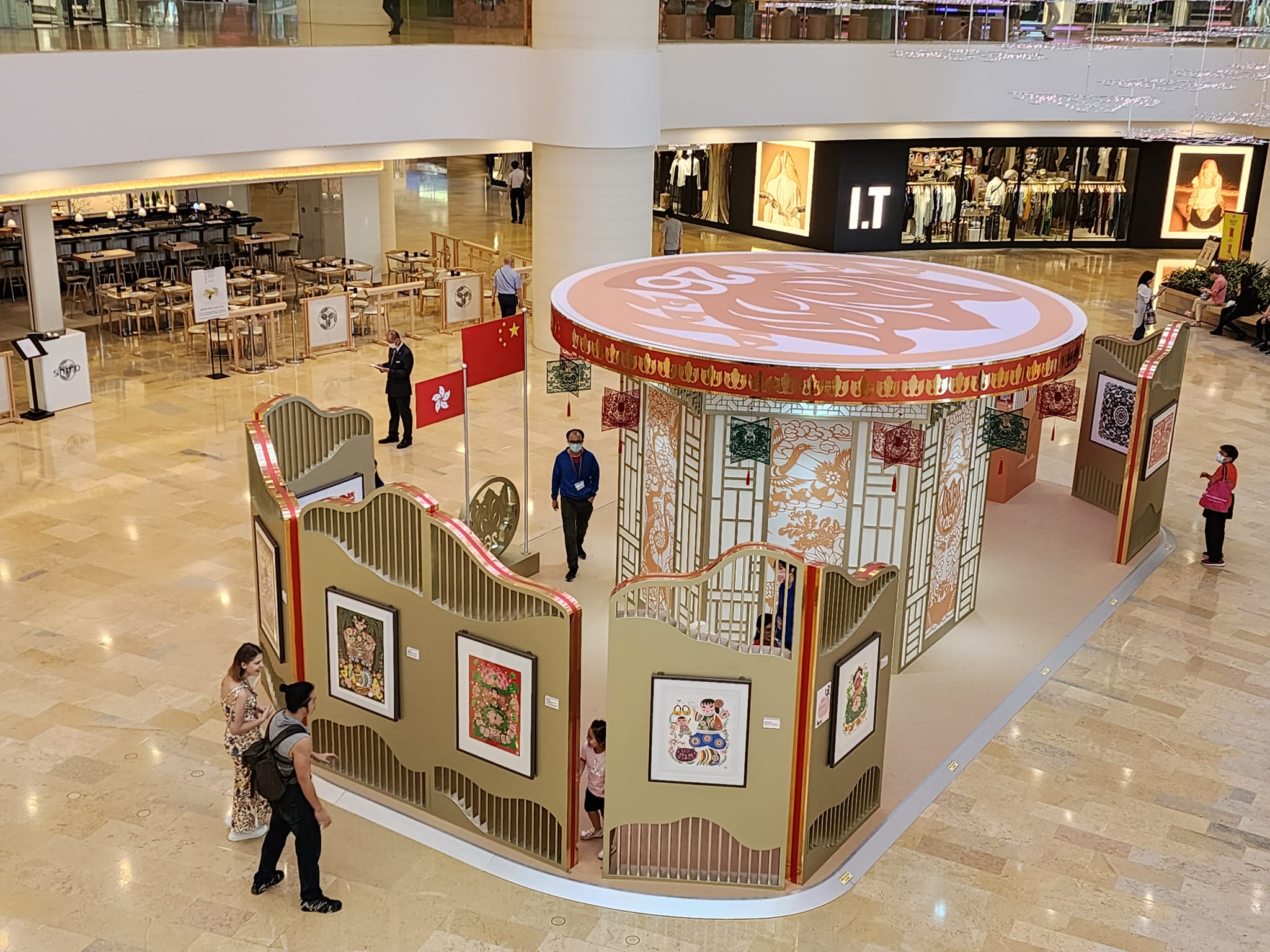 The organizer invited the famous Paper Cutting Artist Li Yun Xi to create and display 16 Paper-cut Arts with different meanings and the theme of "love" for this exhibition.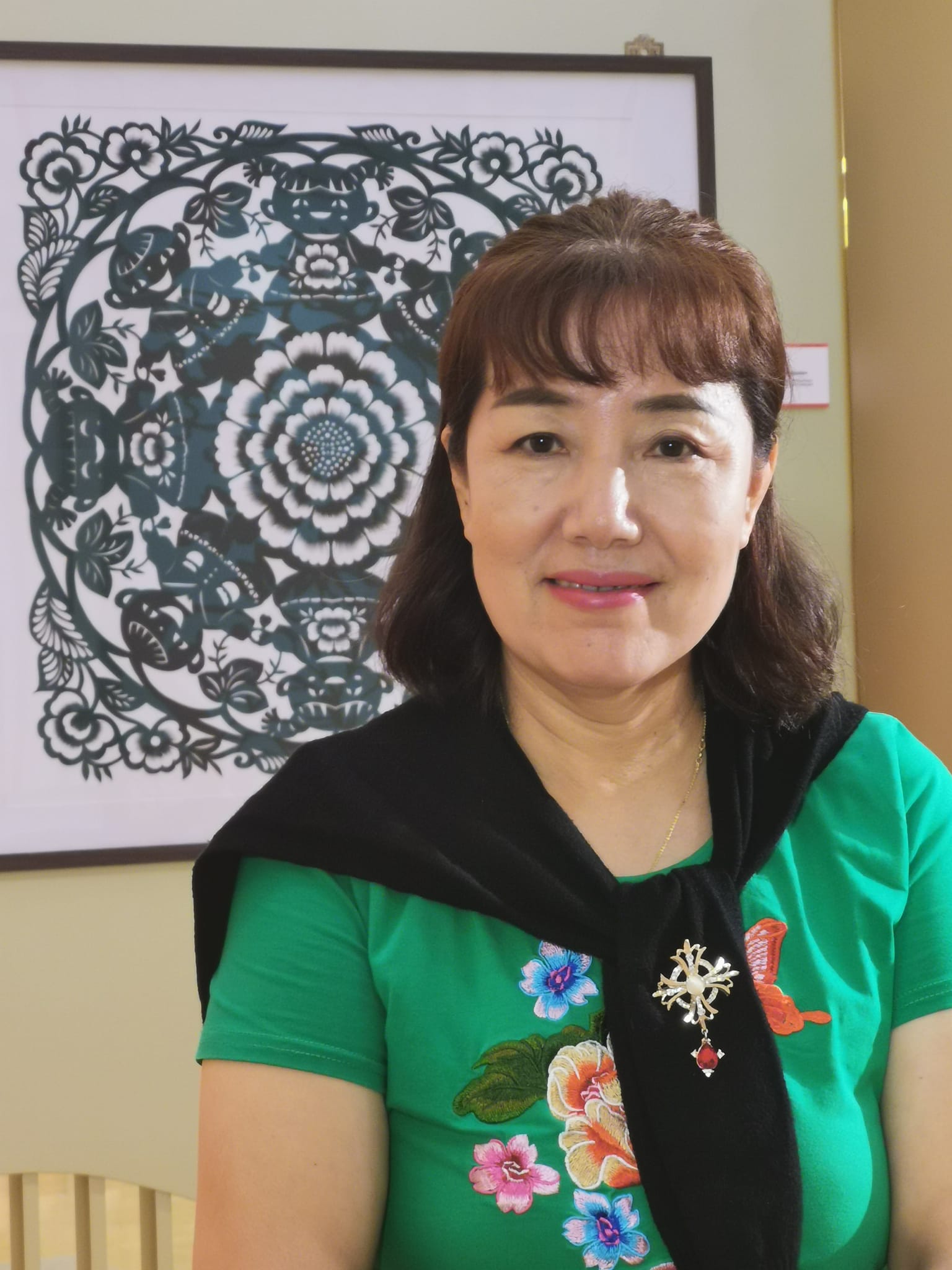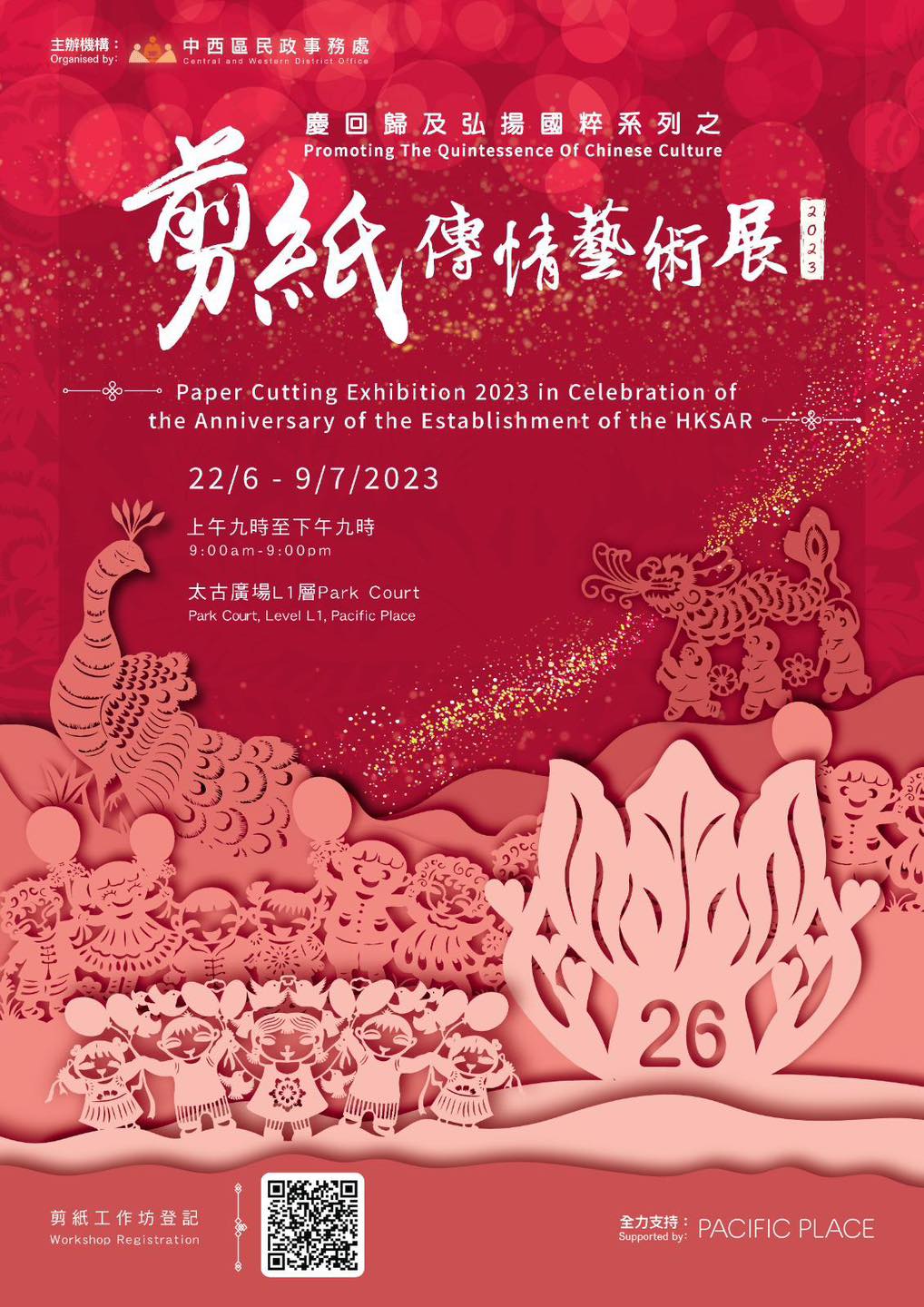 Chinese Paper Cutting
Chinese paper cutting, also known as Jianzhi, is a traditional folk art form that dates back to the invention of paper in 105 A.D.. It's a popular way to celebrate the Lunar New Year and welcome spring.
Paper cutting is a combination of traditional agricultural society and countryside culture. It's a unique art form that stands out for its exacting lines and ingenious patterns.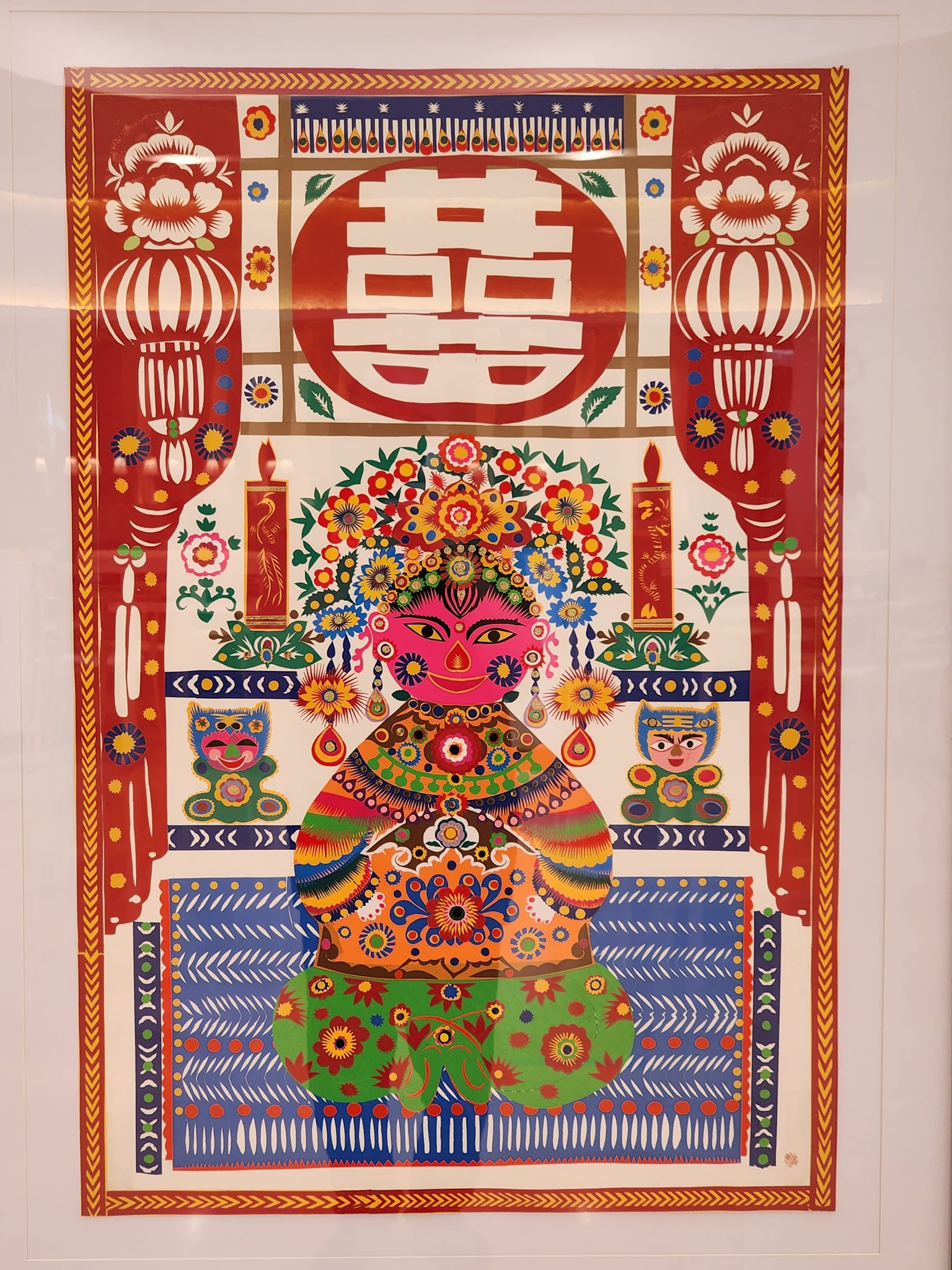 Paper cutting is a symbol of fortune and auspiciousness. Some designs symbolize good luck, such as:
The Chinese character "福" which means happiness and luck
Children, lotus flowers, and bottle gourds which suggest a happy and large family
Paper cutting is often used as a window decoration. It's commonly displayed in Asia by mounting it onto a scroll. The more complex and refined the design is, the more valuable the work is considered.
Paper Cut Artist Li Yun Xia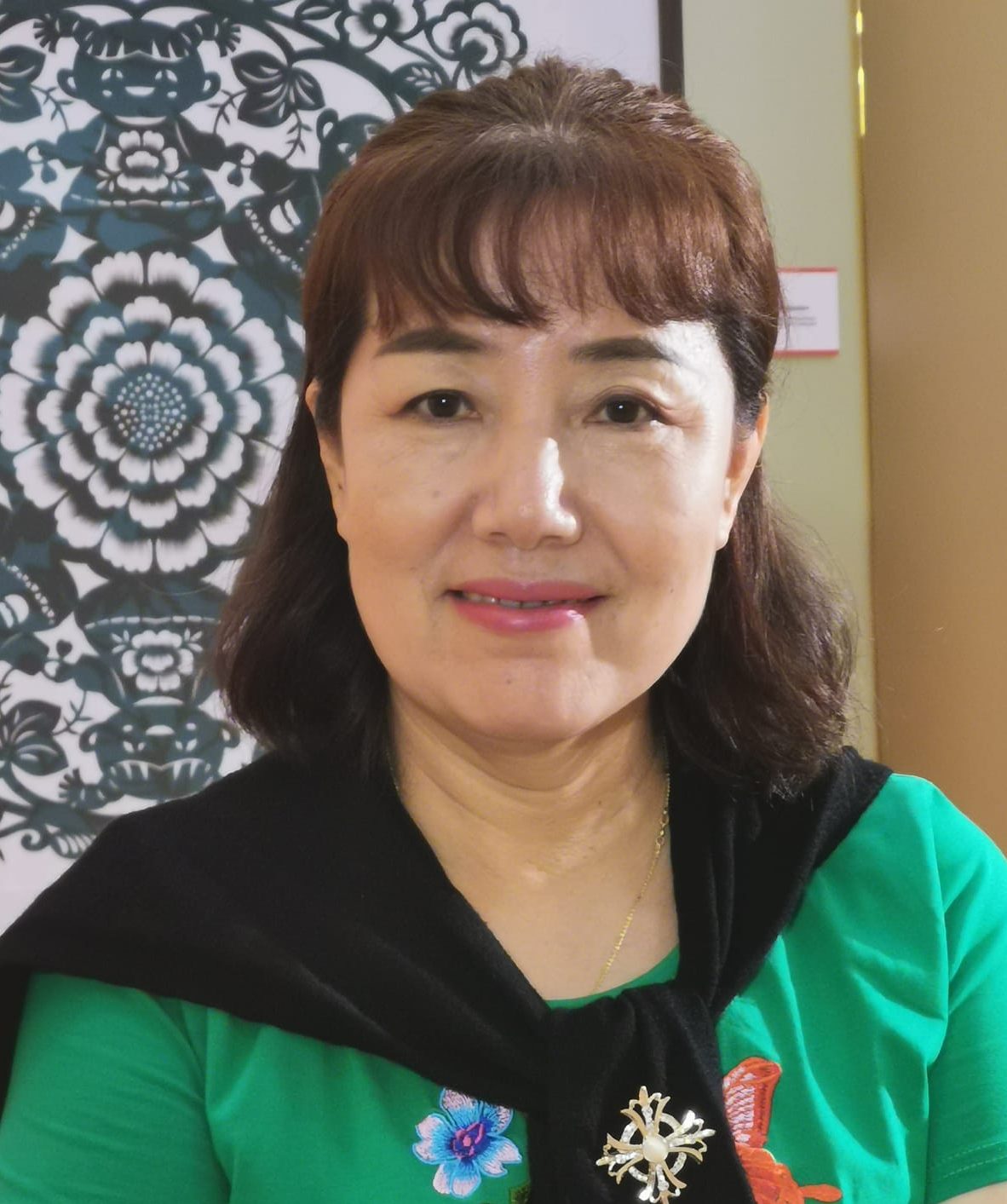 Li Yun Xia, a paper cut artist in the northern part of Shaxi Province has a reputation of being a "quick witted girl" in the local area. Her works are exhibited in her home country and abroad. Yun-Xia's art received many awards while her paper cut works have been widely published. Most recently, she has been nominated in different circles namely "The Famous Person in the World", "The Famous Experts in China". "The Contemporary Paper Cut Artist in China". "The Contemporary Famous Artists in China"; K, etc..
She has been invited to The United States, Canada and other countries to showcase her paper cut skills and talent. From year 2002 onward she has been living in Hong Kong. She has had a few exhibitions and her art works were widely known. She is now a tutor in several art colleges and private clubs. Her students were the winners in the open paper cut competition in 2008.
Comments