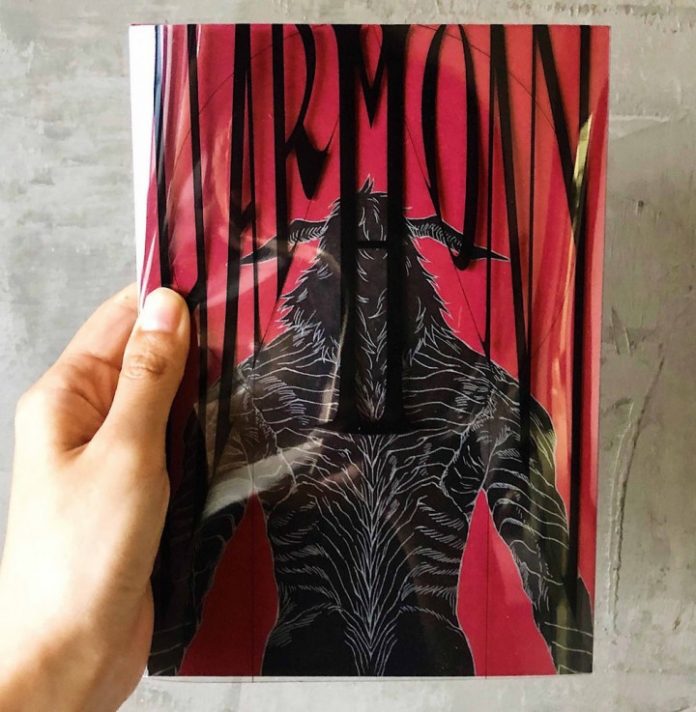 Tokyo, Sept. 18 (CNA) Three Taiwanese artists have been named winners of 2021 Kyoto International Manga Anime Awards, one of the largest comics and animation events in western Japan.
Comic book "Harmony" by Taiwanese mangaka Nigou was crowned winner of the Excellence Award, the highest accolade in the Manga Contest category, according to the list of winners released Friday.
"Aquamation" by Taiwanese animator Amoon was one of the "Finalist" winners in the CG Anime Contest, while illustrator simiart's "Fantasy Travels in Kyoto" was also a "Finalist" winner in the Illustration Contest.
"Harmony" revolves around a world where humans are suddenly forced to try and coexist with an unknown alien species. While mankind was fearful at first, they soon decided to live in "harmony" with the aliens after discovering the potential for financial gain from the outsiders.
One of the award's jurors, editor Shihei Rin of the acclaimed Japanese comic book publisher "Shonen JUMP+," praised Nigou's work for its introduction and presentation. Rin also appreciated the framing of characters in the visual story, whose shift in body language provided readers with clear changes in plot devices.
While Rin also criticized the pacing of the story, he said the author nonetheless displayed the ability to make drawings that captured the attention of readers.
In an interview with CNA, Nigou revealed that the inspiration for Harmony, a graphic fantasy, came from his own love for Xenomorphs, from the popular "Alien" movie franchise, and undiscovered species.
On his win, Nigou said that he felt gratified to know that people were really reading his comics. Having only created content in his spare time, Nigou said the accolade would encourage him to pursue his passion more.
He said he originally got into creating mangas after realizing he loved to think up stories that went with his art, rather than just draw.
Other Taiwanese artists have received the same award in the past.
Last year, Taiwanese artist Gene not only took home the Excellence Award for illustration with "On the Way to the Festival ," the artist was also the winner of the KYOMAF Grand Prize Award with "Guardian of the Scarecrow."
Taiwanese artist Kurofu's "Demon Illustrator – Night Parade of One Hundred Demons" was also the Grand Prize winner of the award in 2019, while Chang Sheng's "THE HIDDEN LEVEL" was the winner of the manga contest in 2017.
The Kyoto International Manga Anime Award began in 2012 as part of the annual Kyoto International Mange Anime Fair, a two-day event that celebrates the comics and animation culture of Japan.
It is also one of the largest events of its kind in Japan's Kansai region and typically draws vendors from the industry to participate in shows and markets.
This year, the Manga and Anime Award garnered a record-setting 2,632 submissions from 97 countries and regions, with Japan winning the largest number of entries at 520, followed by Taiwan with 323.
Comments