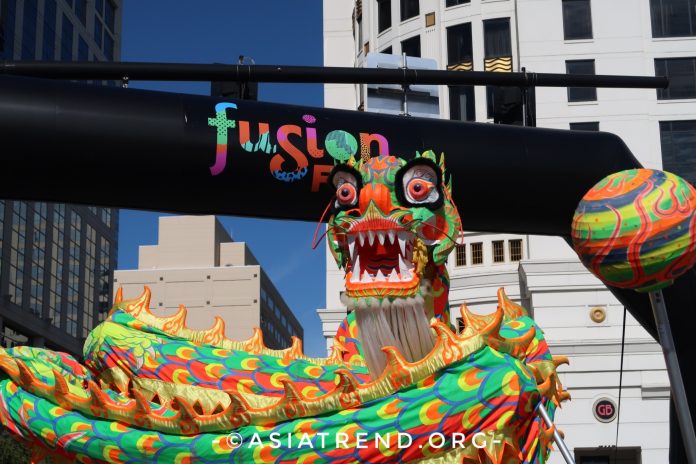 The FusionFest took place at the Dr. Phillips Center in Orlando, Florida on November 24th and 25th, 2018. The two-day event set out to explore and promote the "fusion" of multiple international nations through all the things that create a culture; food, art, language, and people. It was an ambitious endeavor for a first-year event located in the heart of a diverse city. With a strong social media presence and as someone who often volunteers at events with similar aims, I had been looking forward to seeing if the event would match its hype. Upon arriving at the festival, I noticed lines of food vendors and food trucks, booths for local businesses and non-profits, massive tents hosting special activities, and multiple stages. Walking down the aisles to peruse the booths, I was stopped and asked to add to a heritage chain by two volunteers. The paper chain had accumulated with the names of countries from all over the world; I added my own, "Japan".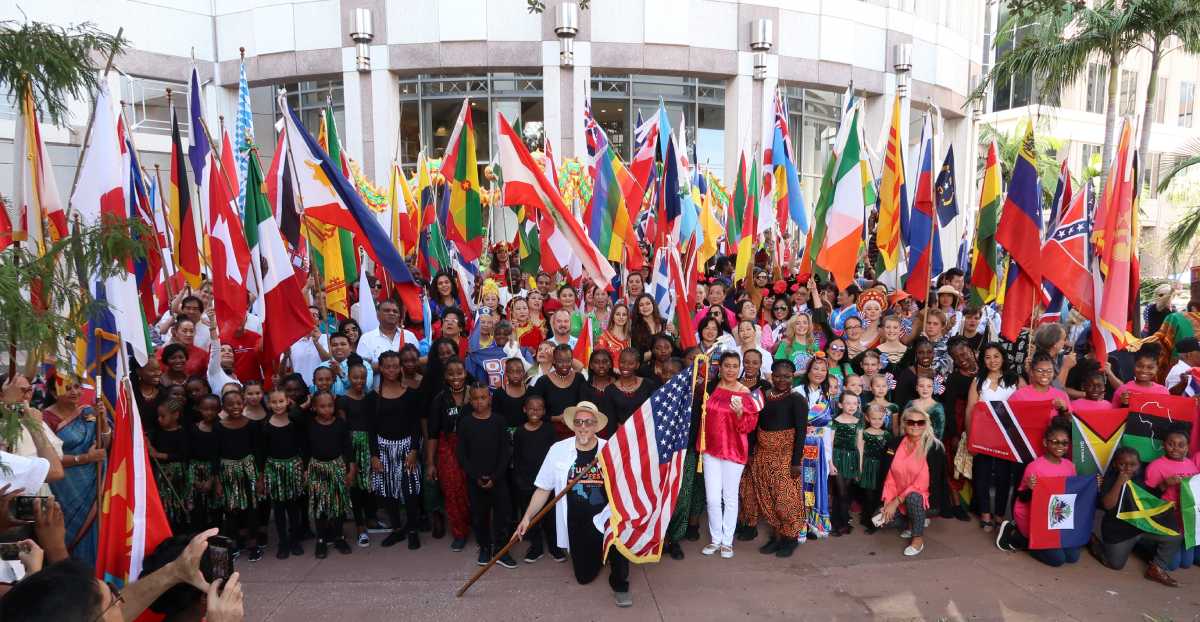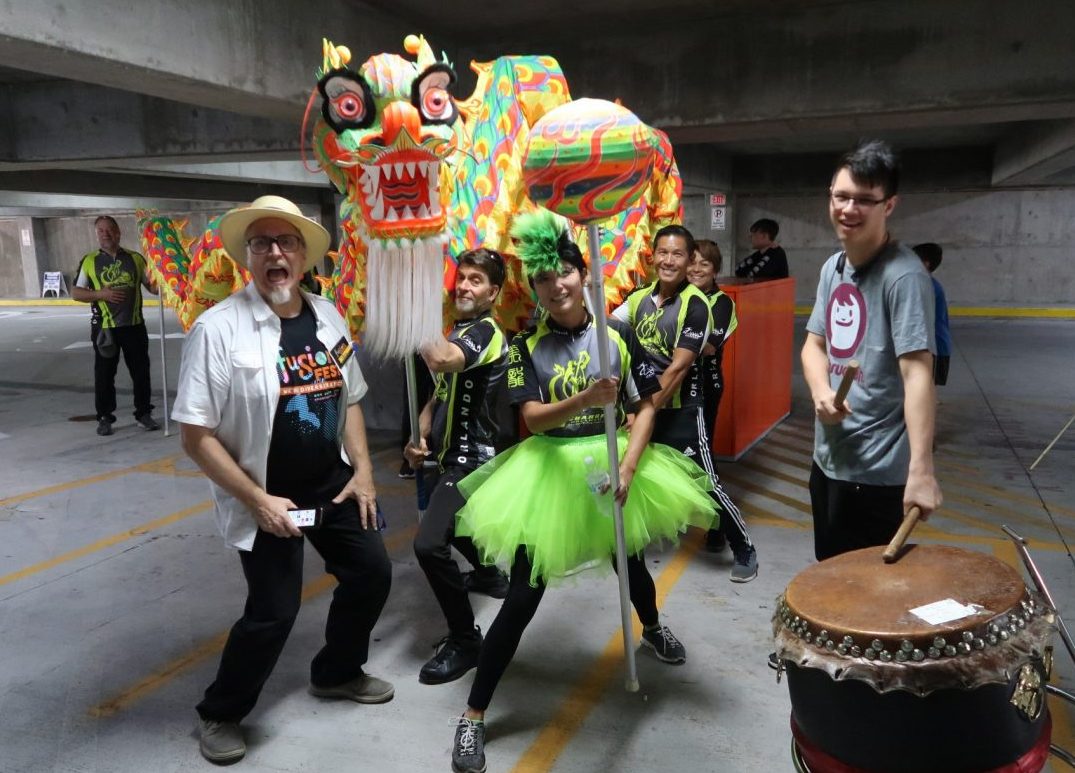 Photos:  Chet Karwowski, Shally Wong, and C.K. Lau (To view the photo album, visit www.facebook.com/)
The event kicked off with a parade of nations; over 100 flags were hoisted by people
with heritage linking back to that country. Personal highlights were seeing the several Asian
nations represented, including a Dragon, along with the Pride flag. The song playing as the
parade proceeded around the festival grounds was written specifically for the event and could be heard throughout the day. This gorgeous display of cultures was a demonstration of the recent motto of The City Beautiful, "Orlando United".
While the main stage was featuring the cultural performances/competition of dance and
music, two smaller stages were hosting fashion shows and poetry slams. Despite being aware of Orlando's growing diversity, I was surprised to see how many different cultural performances had accumulated for the main competition. Judges were sat in front of the stage and watched performances ranging from Chinese fan dance to Bollywood inspired dances to Irish dance and even a Zumba performance. Every performer had an individuality that led to a true showcase with very little overlap. Despite being a first-year festival, the crowds in front of the mainstage cheered like they were at a concert, making the entire event feel animated with life.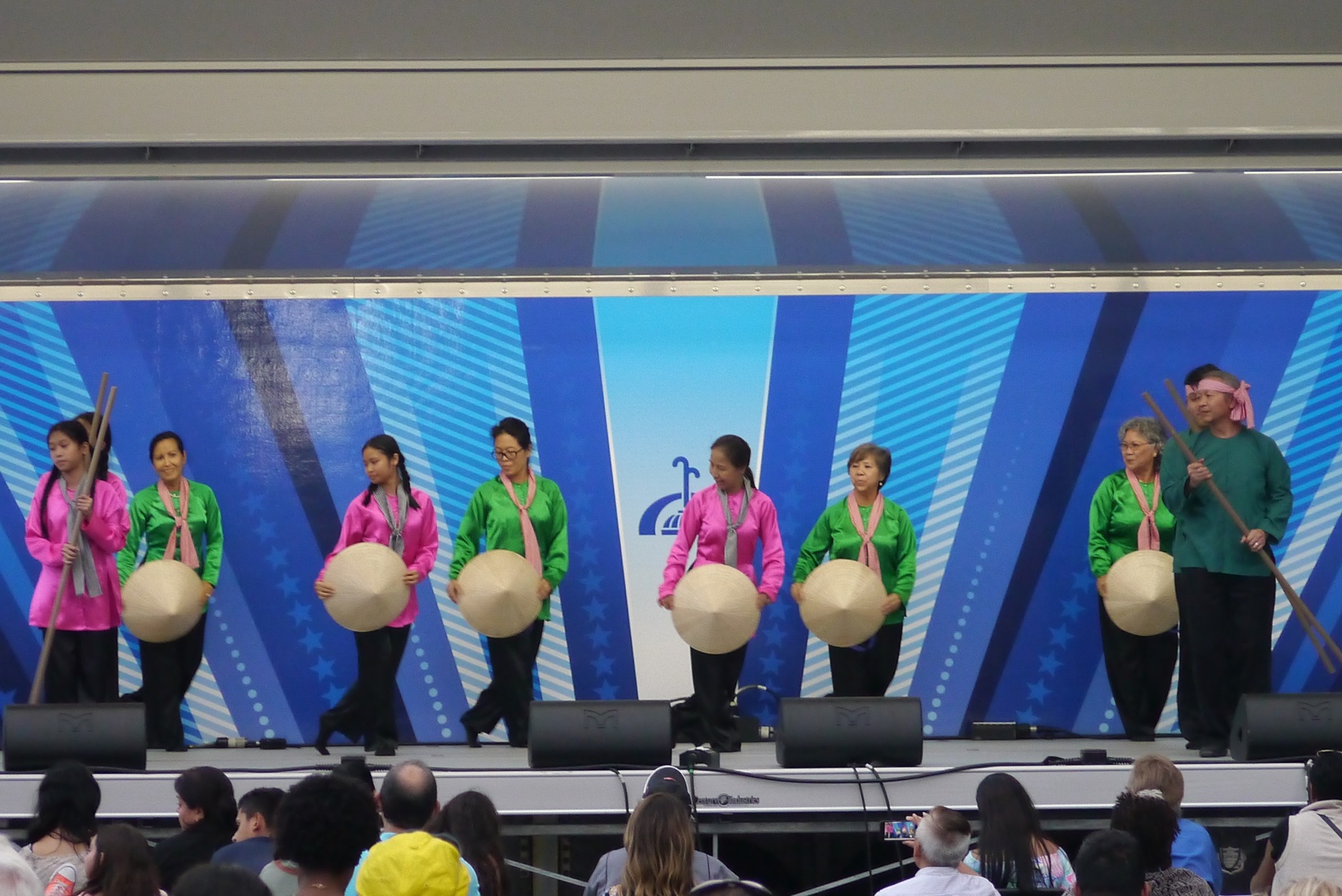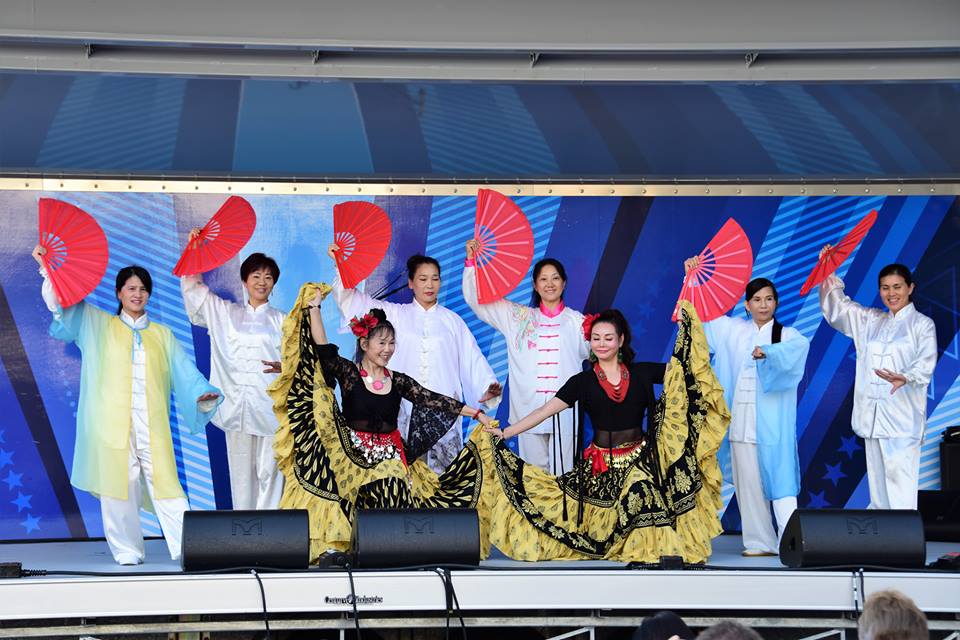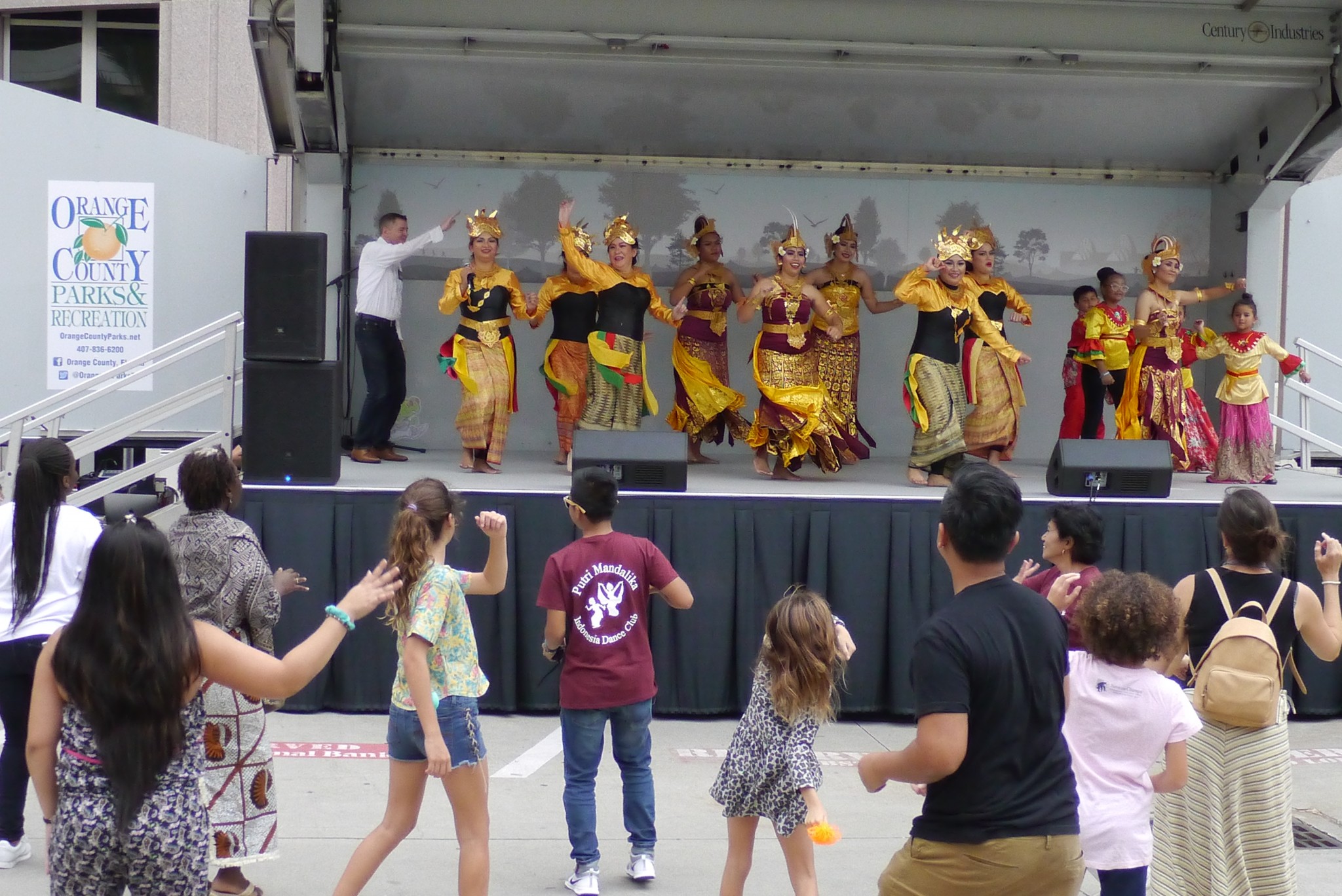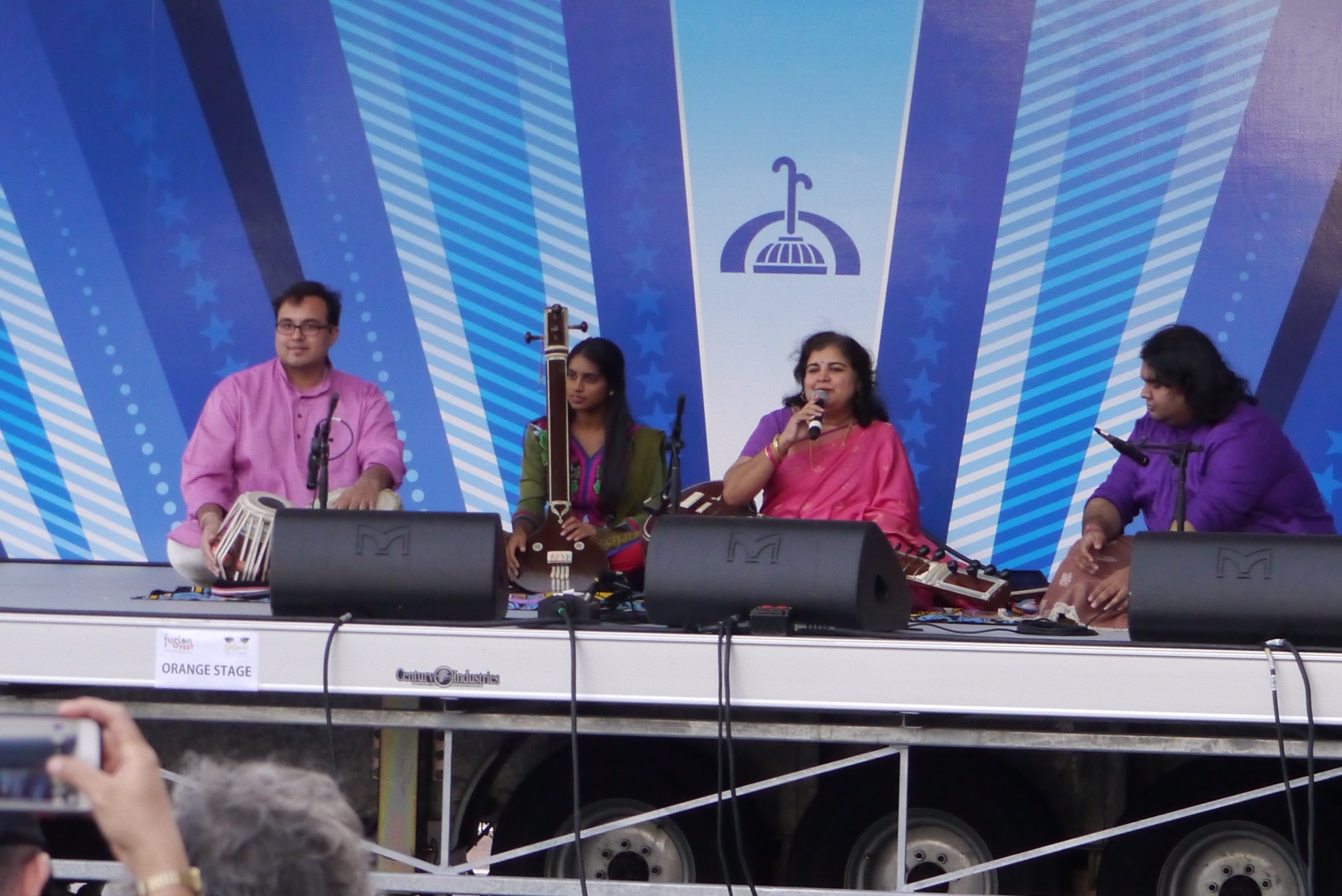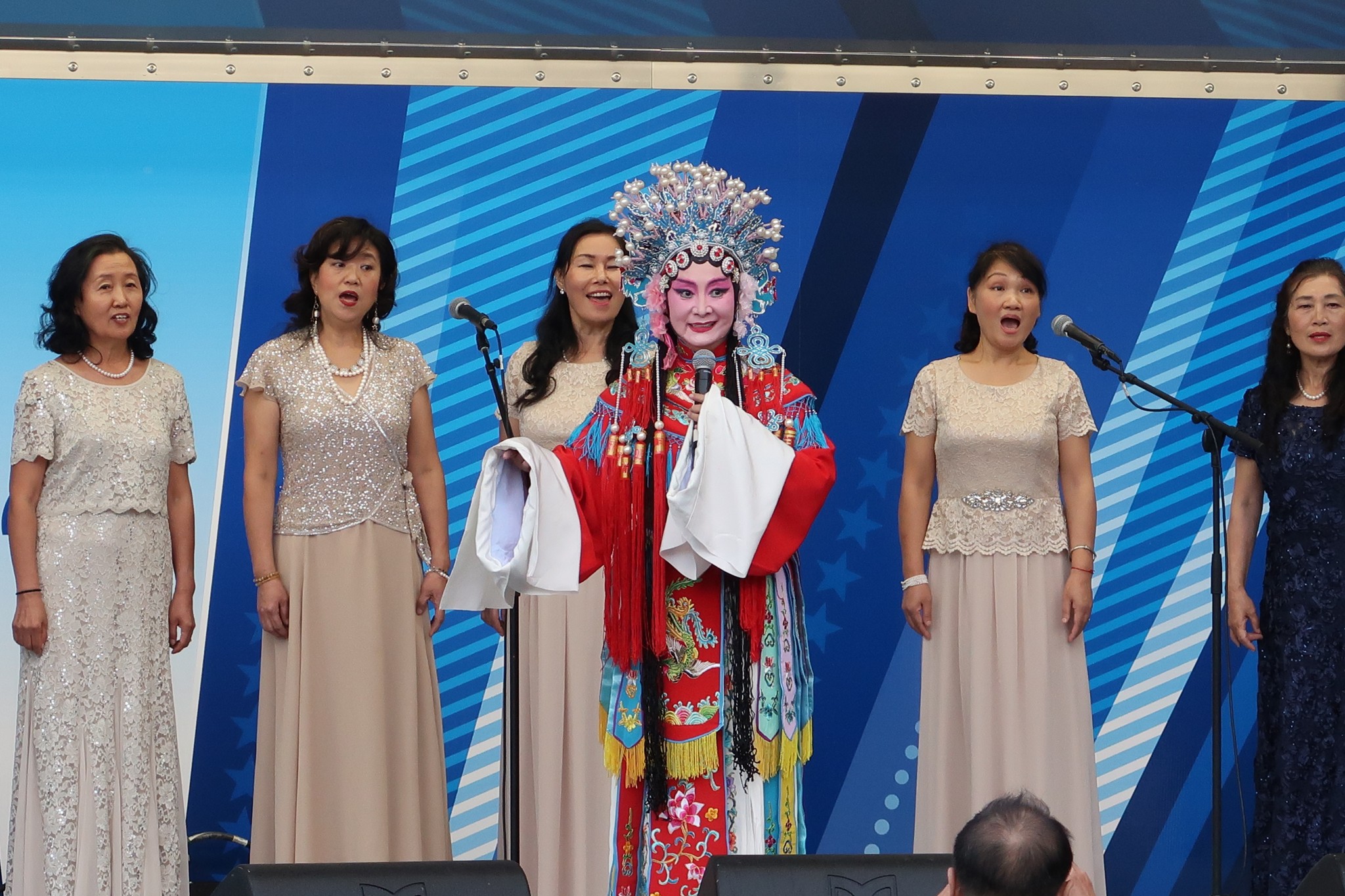 Raffles were sold alongside a button package that included an exclusive pin for guests to
wear and 3 food tokens. Each hour a random date was announced and the guests with the
matching birthday could win a prize (after showing ID) at the main festivities tent. Other
activities at one of the two large tents included screenings of the short film competition and 15 minute language lessons.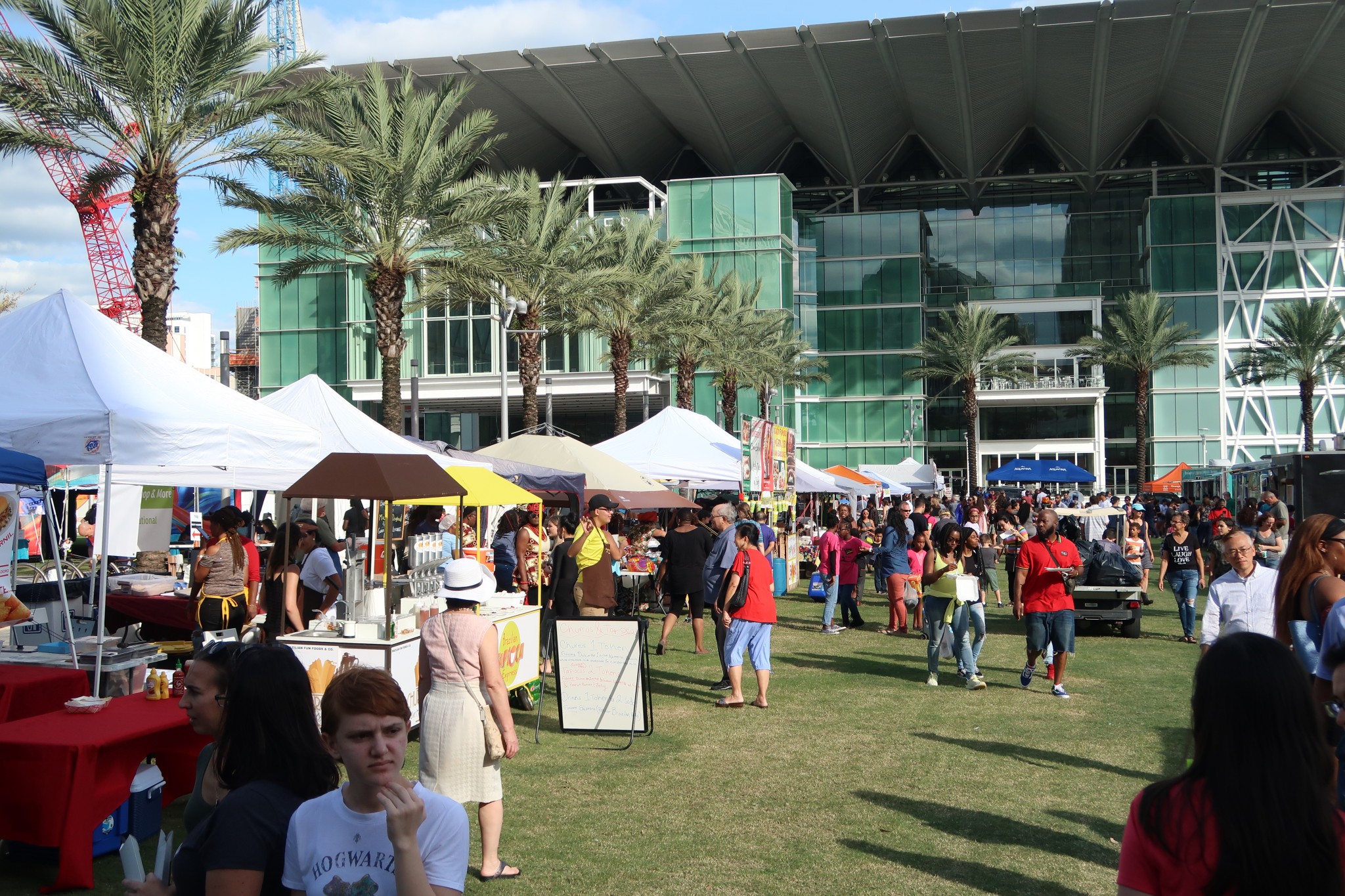 The selection of food was varied in selection from home style cooking to refined
food trucks. A token system in which cash was exchanged for small "FusionFest" coins
was implemented, and I purchased two $20 bundles for a total of 10 tokens. I sampled
Venezuelan arepas with my favorite guasacaca sauce, a pork belly dish, a Jamaican
chicken dish, fried pineapple, fresh lemonade (with a refill), and Sapporo beer. The
selection catered to everyone, including vegetarians; the Vietnamese food tent was
exclusively serving vegetarian dishes and drinks (i.e. soy milk based Thai Tea). Dr.
Phillips also had several drink satiations scattered around the event making it so that no
guest would have to go far for a beverage.
Overall, the FusionFest's high aspirations paid off. One event to contain international
cultures in only two days is no easy task and I admire the effort and purpose that was clearly displayed throughout my visit. This festival can only improve from this point on and I look forward to visiting it annually.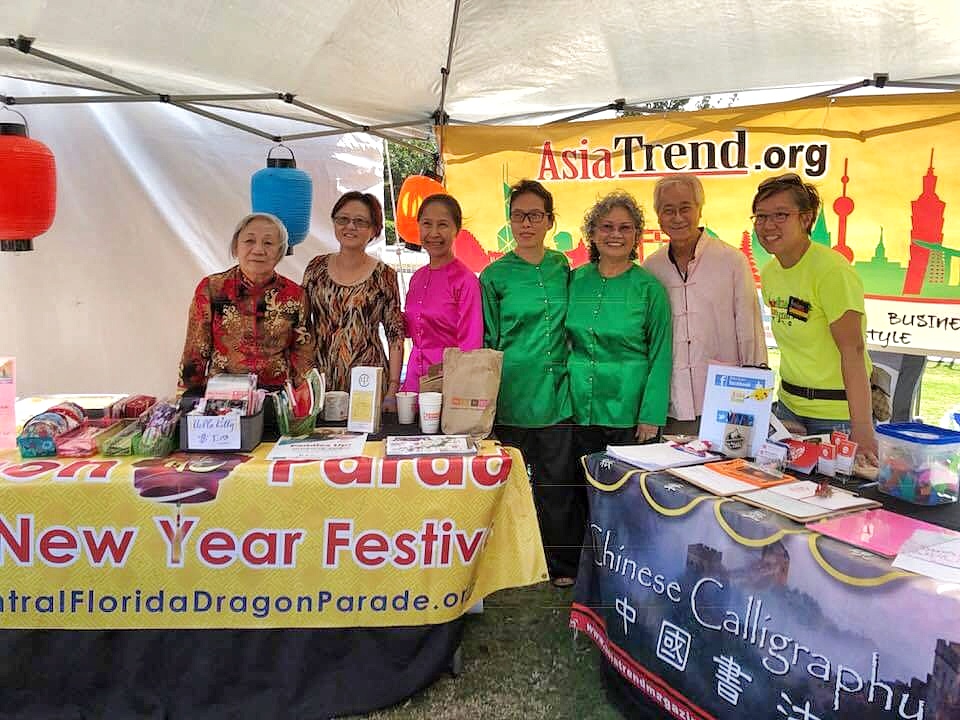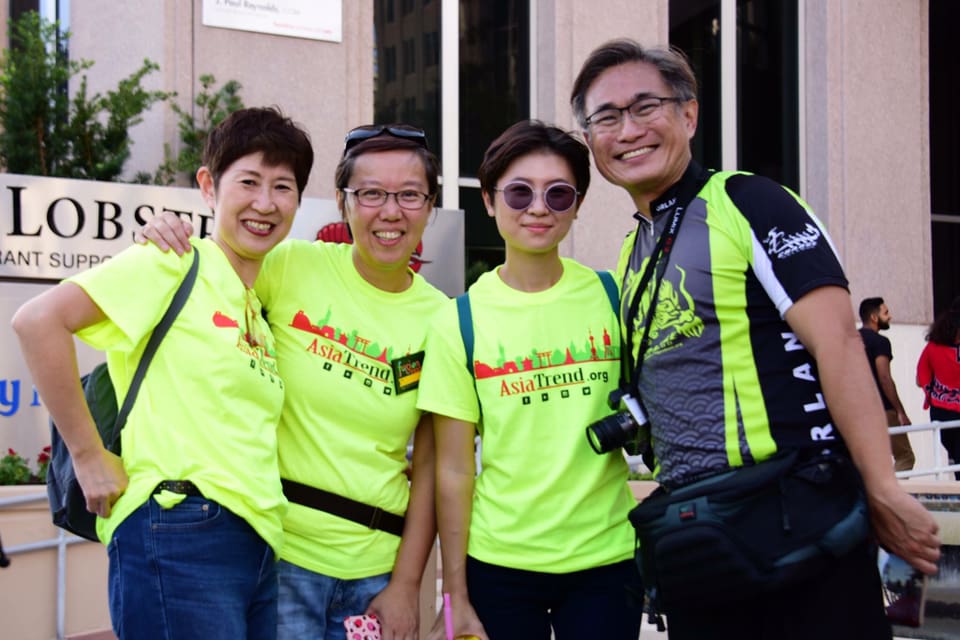 Photos:  Chet Karwowski, Shally Wong, and C.K. Lau (To view the photo album, visit www.facebook.com/)
---
Orange County, Fla. – More than $7,500 in cash and prizes was awarded to the winners of the Fusion Contests at the inaugural FusionFest held last weekend. The festival celebrated Central Florida's growing diversity with a free, two-day celebration on Nov. 24 and 25, 2018 in front of the Dr. Phillips Center in downtown Orlando.
The Fusion Contest winners were selected by panels of judges, who were on-site at the festival. The more than 30 judges were professionals and experts drawn from the community and representative of a wide variety of heritages.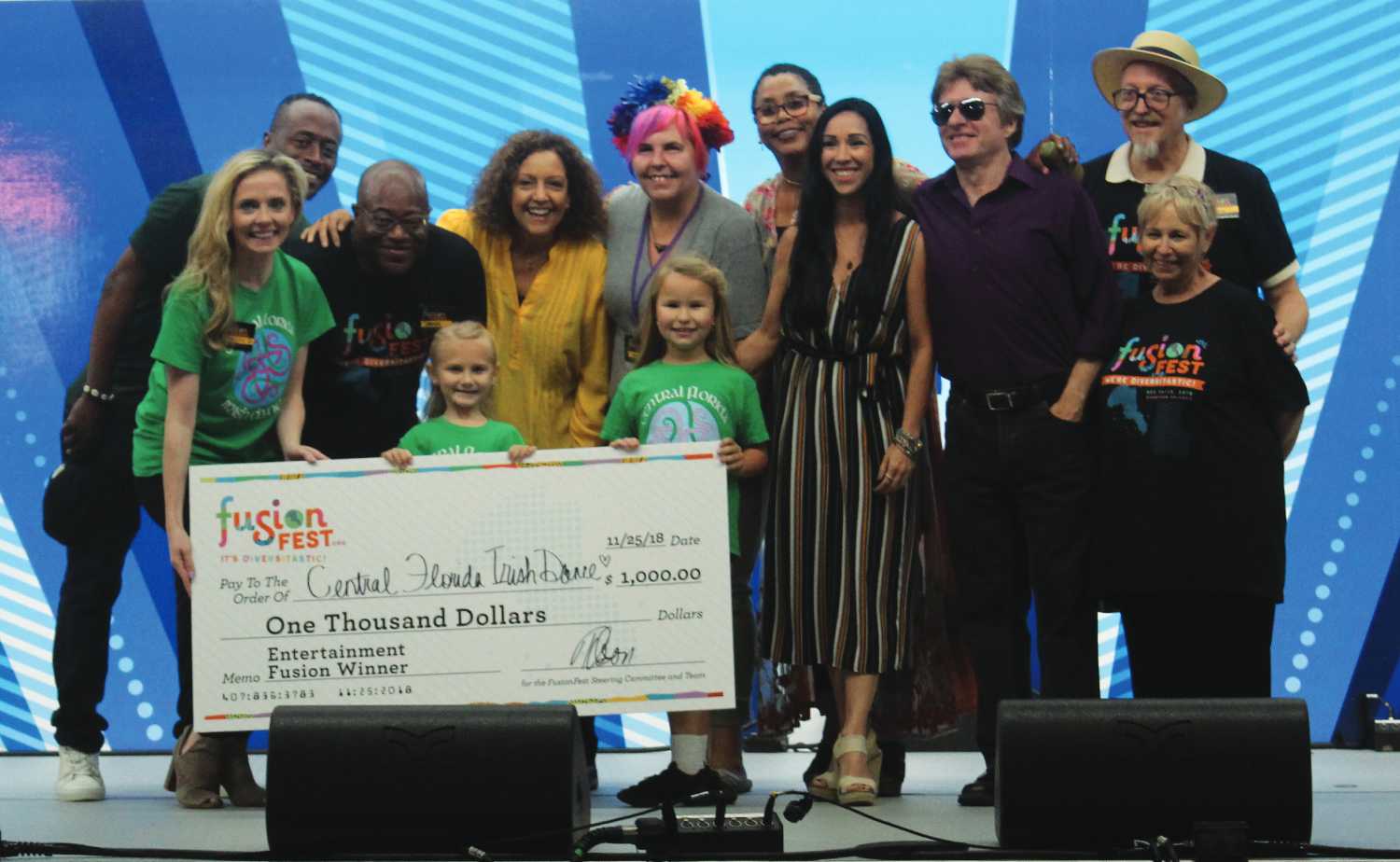 Entertainment Fusion Winner – Central Florida Irish Dance, $1,000
Food Fusion Winner – Guillermo Herrera, $1,000 
Fashion Fusion Winner – Devinder Singh, $1,000 
MYgration Film Winner – Ivana Bostrom, $1,000 
Student Film Scholarship Winner – Nathan Agin, $1,000 value 
Spoken Word Winner/Saturday – Ed Mabrey, $500 
Spoken Word Winner/Sunday – Ketia Hartsfield, $500 
Haiku Slam Winner/Saturday – Raymond Jiminez, $50 
Haiku slam Winner/Sunday – Dennis Amadeus, $50 
The winner of the grand prize drawing of two free airline tickets, courtesy of the Orlando
International Airport, was the family of 9-year-old Ethan Aurick, whose mother, ShawnKevia Stafford, said she entered his name on the raffle ticket for good luck. When Ethan was called to the stage, he said he wanted his family to go to Jamaica, "because he had never met his grandparents before." Aurick and Stafford were part of the Just D.A.N.C.E. School of the Arts contingency and whose dancers performed throughout the festival.
"The goal of FusionFest is to bring together, welcome and celebrate the growing number of
people who come from around the world to call Central Florida home," said Terry Olson,
FusionFest coordinator. Olson has been guiding and growing the celebration of diversity for
several years in his role as director of Orange County Arts & Cultural Affairs.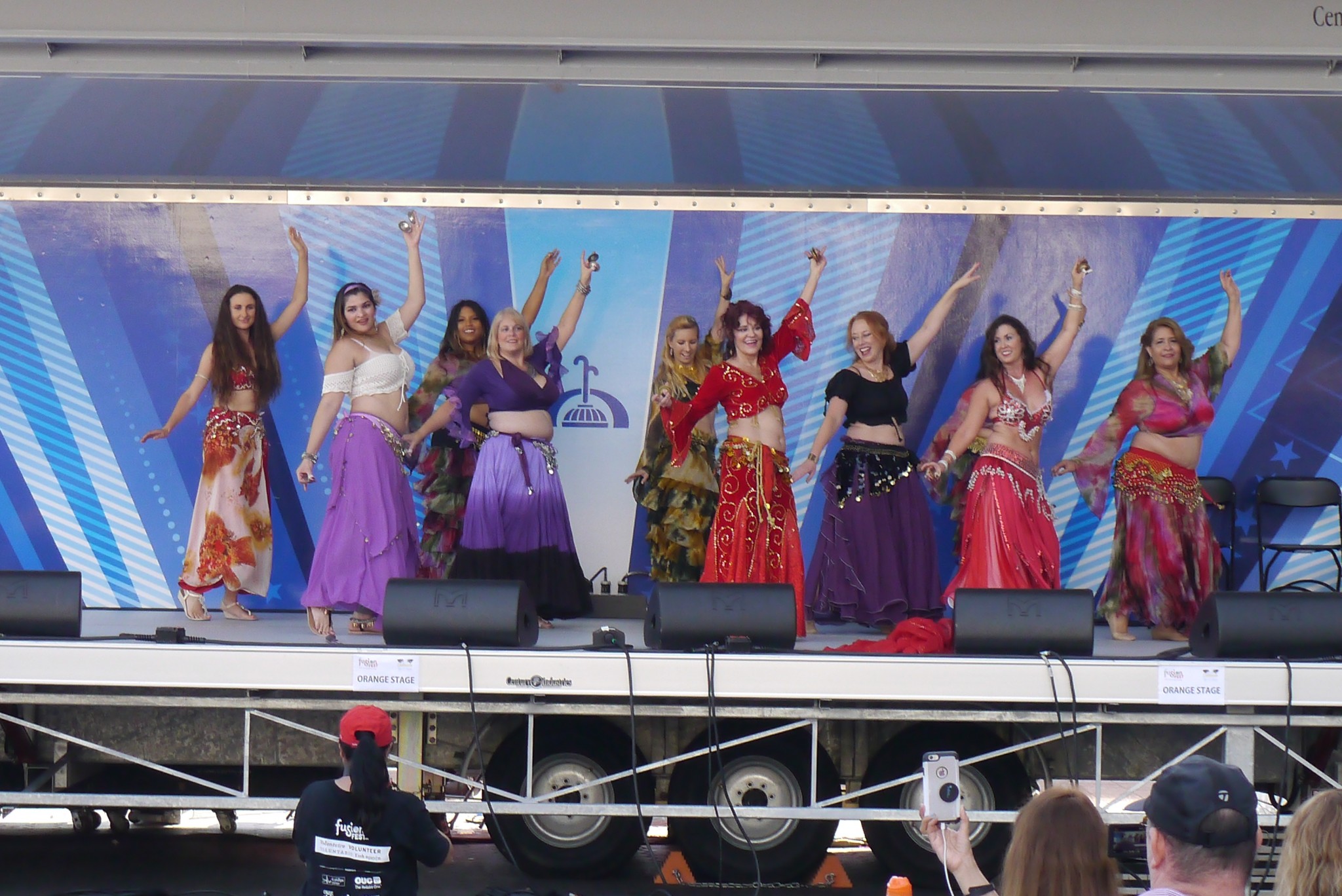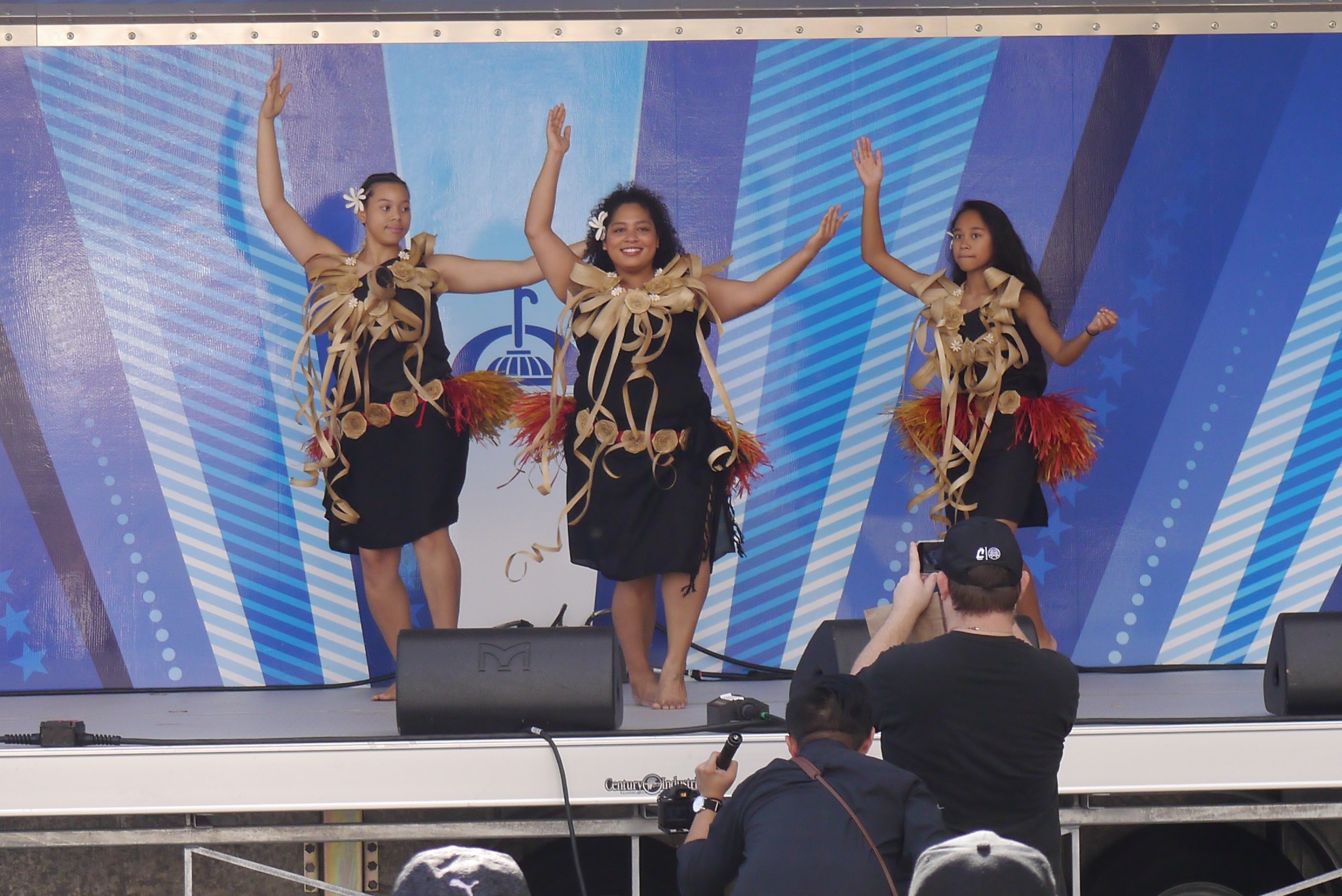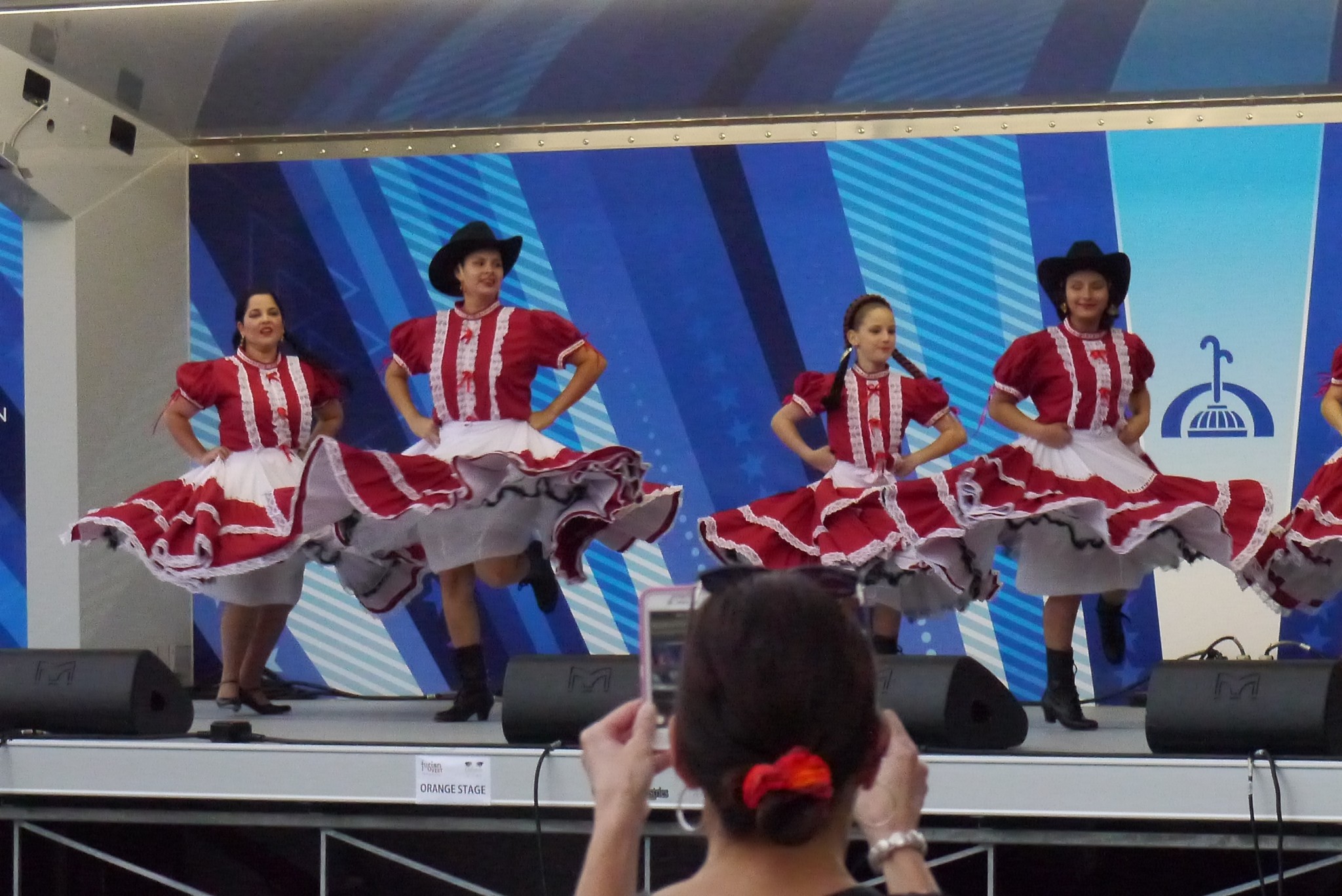 What started as an idea became a grassroots movement powered by the multinational
volunteer steering committee, as well as first-class creative and production team, and a
growing family of sponsors and community partners. Presented by the Dr. Phillips Center,
FusionFest was a project of the Downtown Arts District with support from Orange County
Government , the City of Orlando / Downtown Development Board and a growing grassroots movement.
For more information, please visit FusionFest.org
Comments