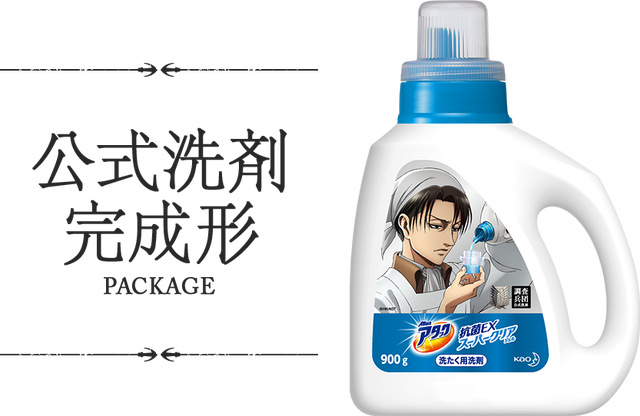 Japanese creator Hajime Isayama is now collaborating with Japanese detergent brand, Kao, in one of 2018's biggest crossover. The Kao's top-selling detergent brand named "ATTACK".  The Kao's "ATTACK" laundry detergent features captain Levi Ackerman.
Japan Kao Corporation's liquid and the "Attacking on Titan" have a good relationship, and the highest popularity and cleanliness of the squadron is the protagonist. Since July, Twitter has been voted, asking fans to use the expression to measure the laundry. The amount of liquid. Then voted to choose the barrel that wants to be generous. It is no wonder that the first day of the launch on December 10, Japan's Amazon has been sold out, and Matsumoto Kiyoshi's goods have also been robbed of seven or eighty-eight, the only way to buy a generous barrel after the purchase.
Kao asked its Twitter following to vote on the package design. The Amazon stock has already sold out the 40,000 bottles.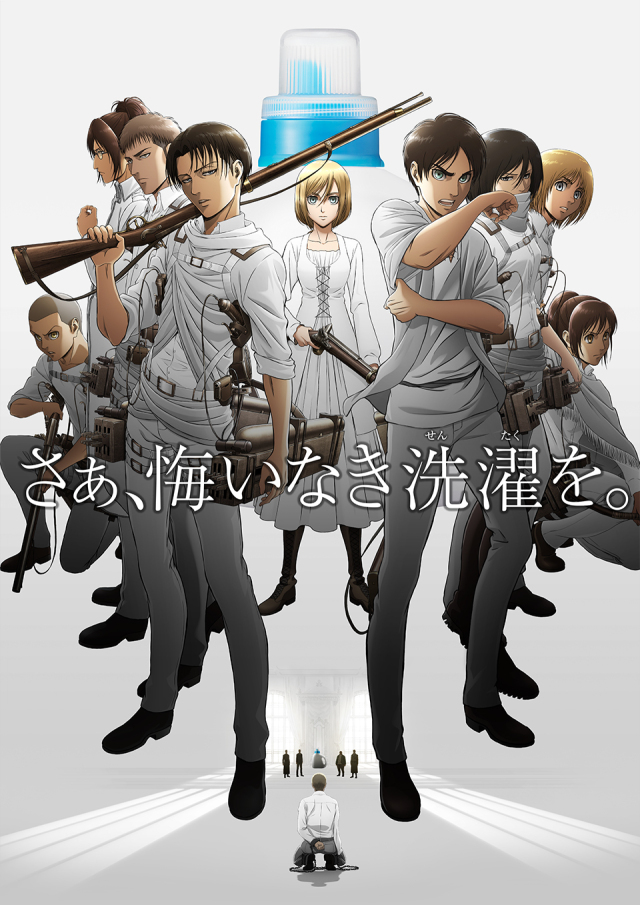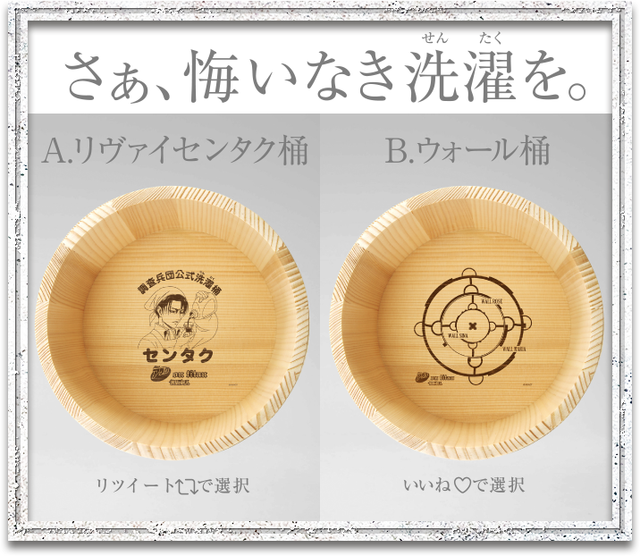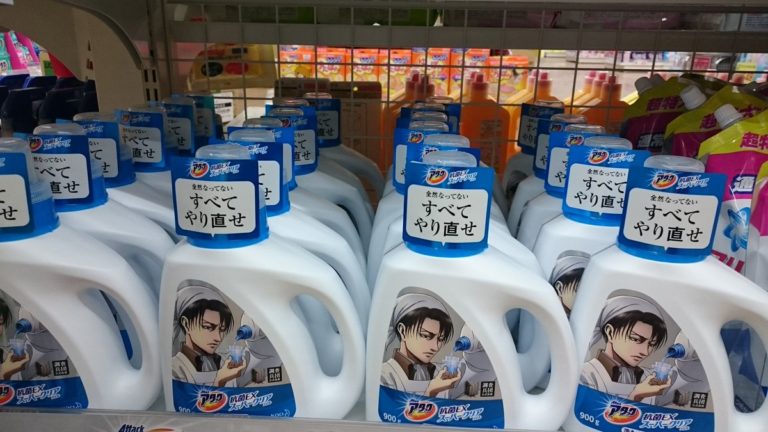 壁外調査完了!
兵長の破壊力
゚+o。ドキュ―(*゚д゚*)―ン。o+゚💕
やばい!尊い!!を繰り返して泣きそうだったww 店員さんに許可を得て撮影!
マツキヨ 鹿児島県 姶良駅(割と)近くの店舗は、先ほど出したとのこと。まだ在庫ありますよ!#shingeki pic.twitter.com/9Rd3nvFRQc

— まりぽた(リヴァイ班) (@maripota_666) December 10, 2018
Comments