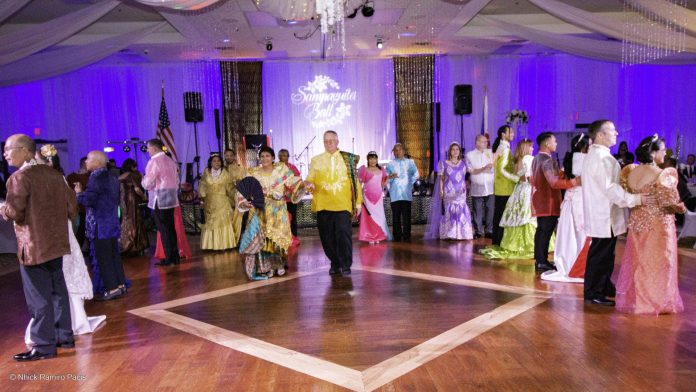 It's time to put out your "Terno's" and "Barong Tagalogs" or your best long evening gowns and tuxedos, as it is time for Sampaguita Ball once again, happening at the spectacular Bayanihan Arts & Events Center owned and managed by the Philippine Cultural Foundation, Inc. on behalf of the nineteen Filipino organizations in the Tampa Bay area. The ball is now considered one of the grandest Filipino events on the East Coast, with people attending from all over.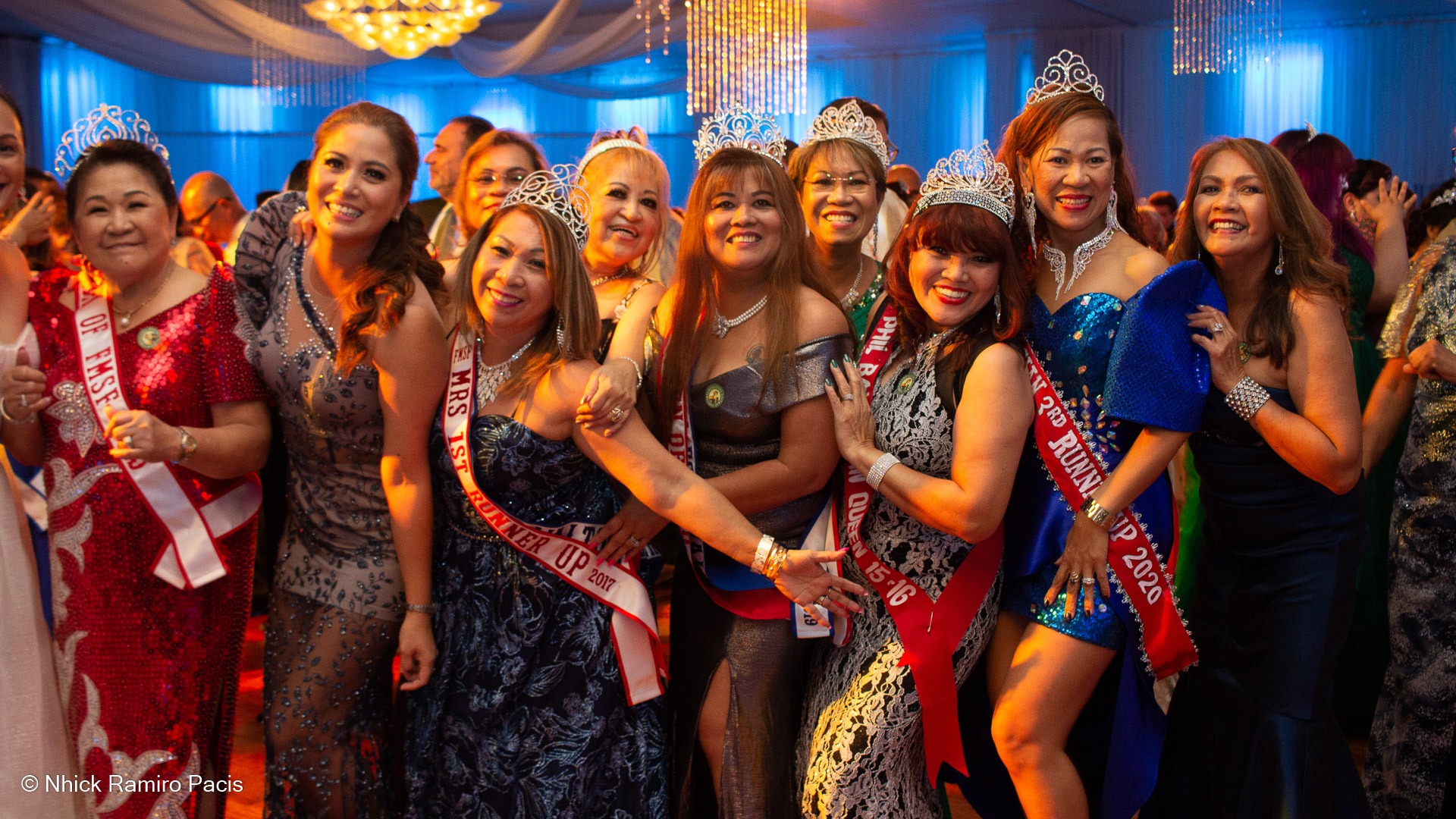 Attendees will once again witness what is usually seen only in the Philippines, the "best of the best" in gowns, ternos, and Barong Tagalogs designed by the best designers from the Philippines. The ball is strictly formal.
Now on its 29th year, guests scramble for advance reservations to get the best seats at the ball. The $125/$150 "pay as your reserve" event has been so popular through the years that people make their reservations one year in advance. The Sampaguita Ball is one of the most successful fundraising events of the foundation, next to the ever-so-popular three-day festival called "PhilFest." The cost you pay includes valet parking, cocktail hour, a live Filipino band, a seven-course Chinese Laureate dinner, a Deluxe Open Bar all night, and even a "Merienda de Noche," serving delicious Philippine rice cakes an hour before the end of the event.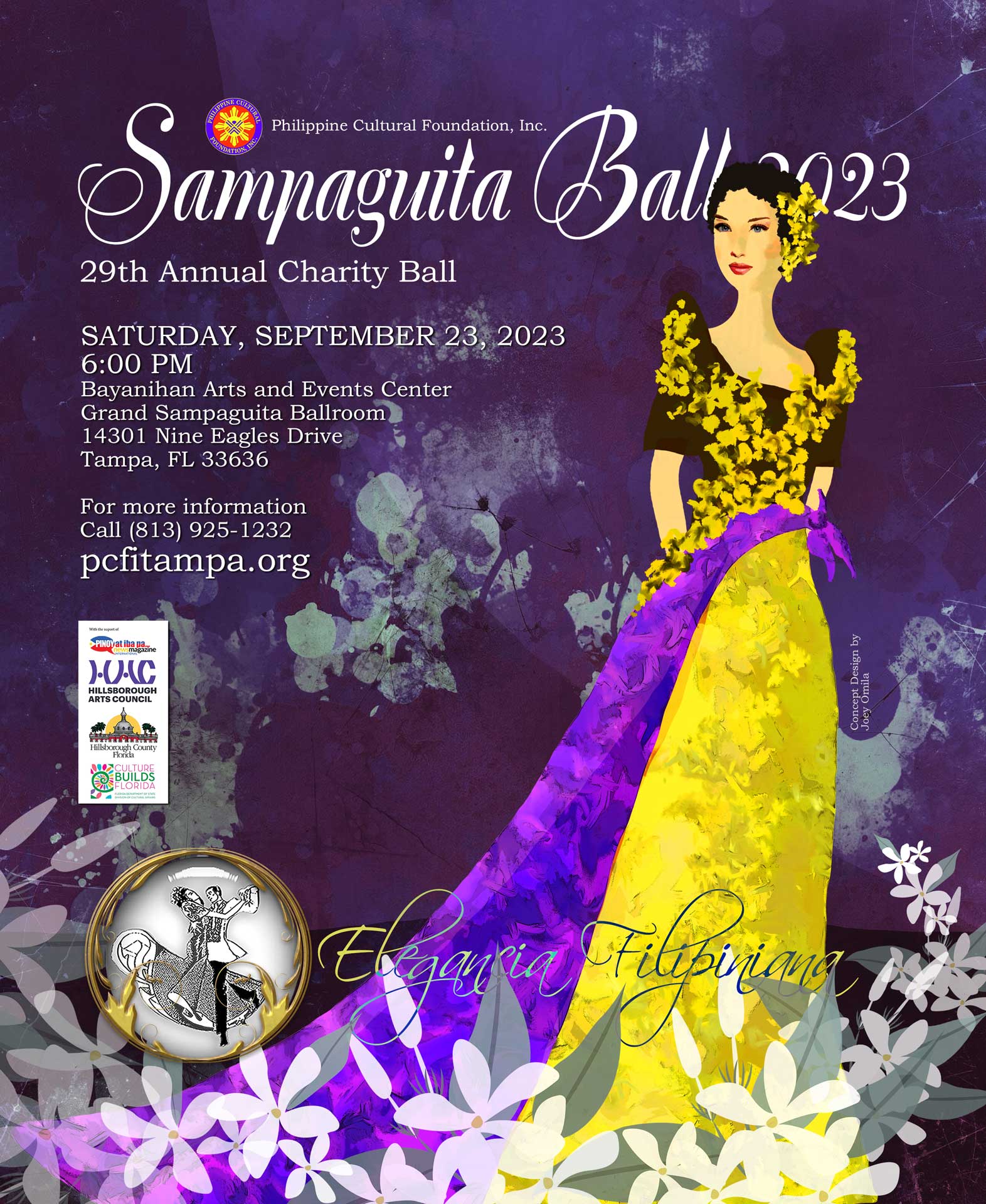 As for entertainment, just arriving for cocktails, you will be entertained by watching all the guests arrive in their magnificent gowns and Barongs. Before dinner is served, officers and community leaders are presented in a grand "Rigodon de Honor" (Dance of the Honorables) dance traditional in the Philippines during town fiestas and state visits to the presidential palace.
After dinner, the three cultural arms of the foundation, the Philippine Performing Arts Company dancers, the Philippine Choral Group singers, and the Musikong Kawayan-Bamboo Ensemble orchestra members, will present another spectacular music, dance, and song production, which is very much anticipated by the guests yearly.
So, if you still need to make your reservations, this is the time to make it happen if seats are still available. The ball is on Saturday, September 23, 2024, at 6pm.
If you would like more information and to make reservations, please call…
Lissa Biglete (813) 909-6470
Vivian Furigay-Dudgeon (813) 925-1232
Lucy Bautista (727) 639-7980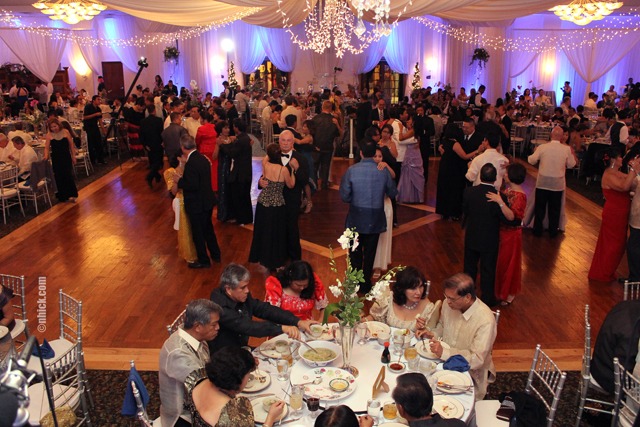 Sampaguita Ball 2023
Bayanihan Arts & Events Center
14301 Nine Eagles Drive
Tampa, Florida 33626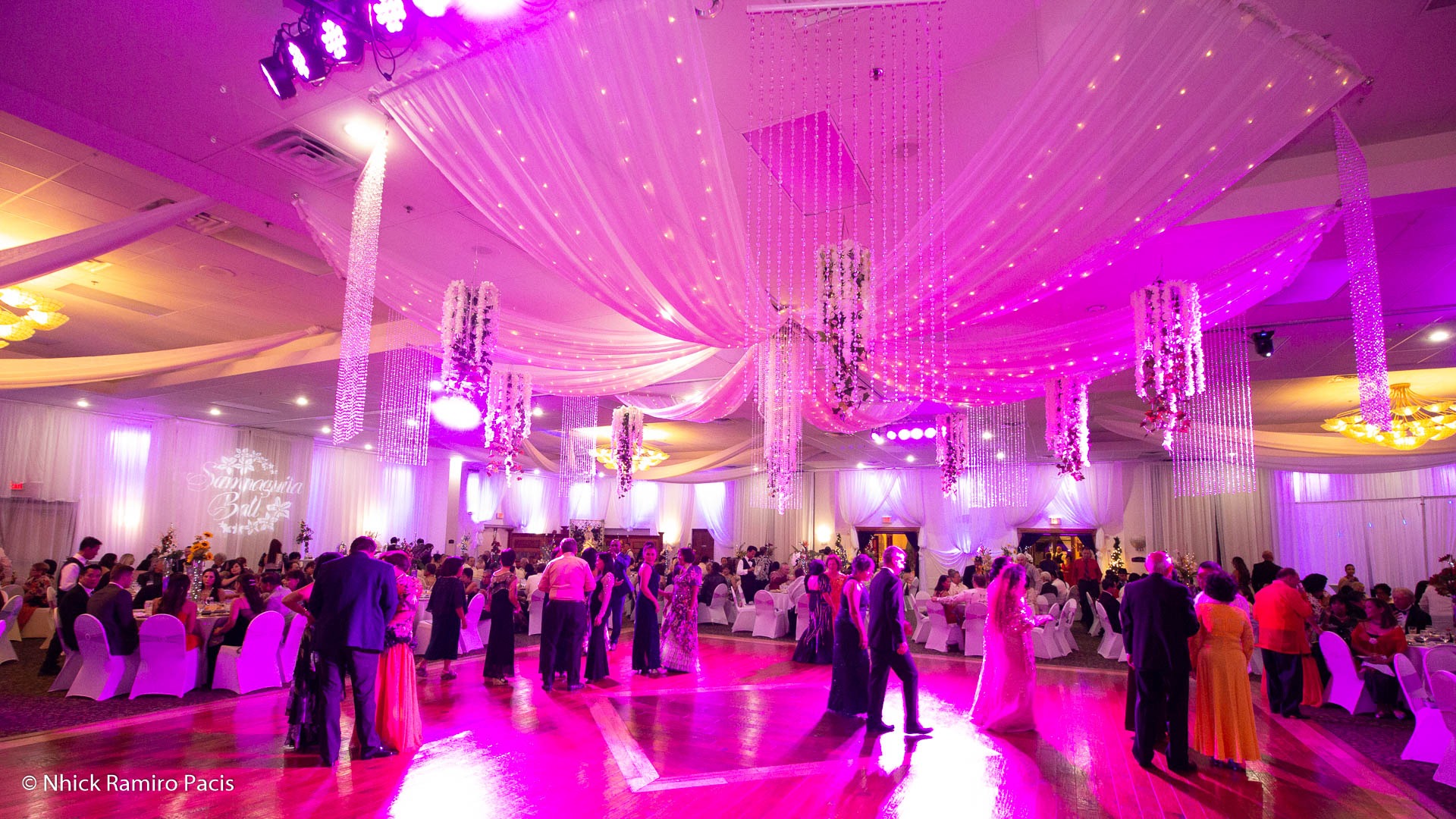 Photos by: Nhick Ramiro-Pacis and Ariel Sinco Photography.
Comments