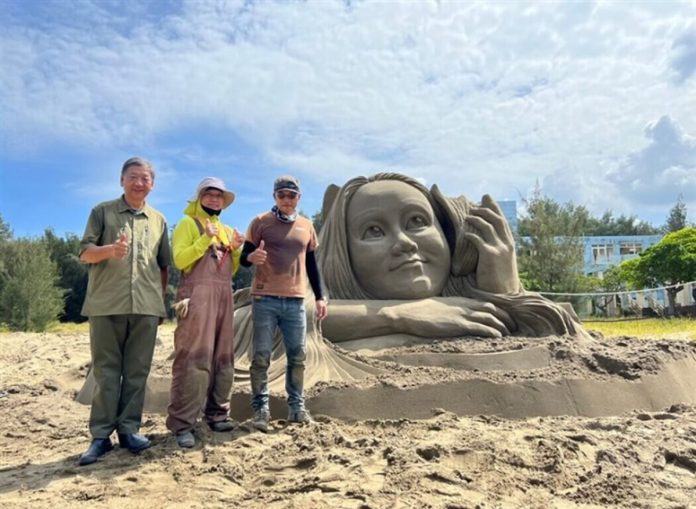 Thirty installation art works by different artists are being displayed at the ongoing Miaoli Coastal Land Art Festival with an on-site sand sculpture creation also featured, the Culture and Tourism Bureau of Miaoli County said July 18.
The on-site sand sculpture "Listening to the Sea" was created by renowned Japanese sand artist Yoshiko Matsugi, who was invited to create the signature piece for this year's festival, the bureau said in a press release.
Matsugi is Japan's only female sand artist and has participated in several sand sculpture events in Taiwan, the bureau said.
"Listening to the Sea" depicts a girl holding a conch shell to her ear and listening to the sound of the waves, echoing the festival theme which focuses on the sea, the bureau added.
The land art festival was first held in 2021 by the bureau along with the Tongxiao power plant run by Taiwan Power Co. to promote tourism in the northern county's Tongxiao and Yuanli townships, which have rich marine resources, said the bureau.
It is being held from July 8 to Aug. 27, and bureau head Lin Yen-fu (林彥甫) said he hopes displaying works by different artists will generate a broader dialogue on the creation of arts and crafts and help boost tourism in the county's coastal areas.
Comments