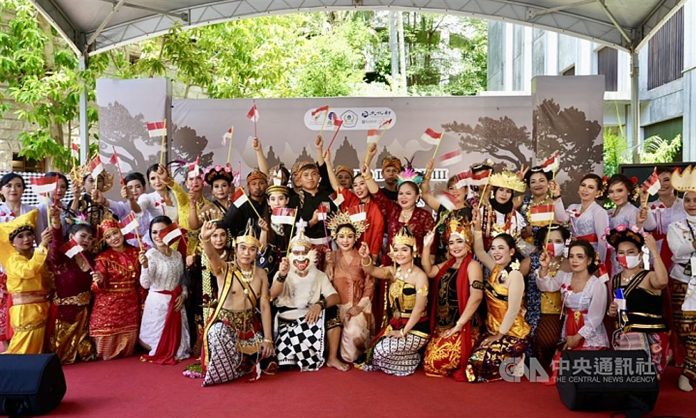 Taipei, Aug. 15 (CNA) A national museum in Taipei took visitors into a world of diverse and traditional Indonesian beauty as it co-organized an annual event to celebrate the archipelagic country's rich cultural heritage.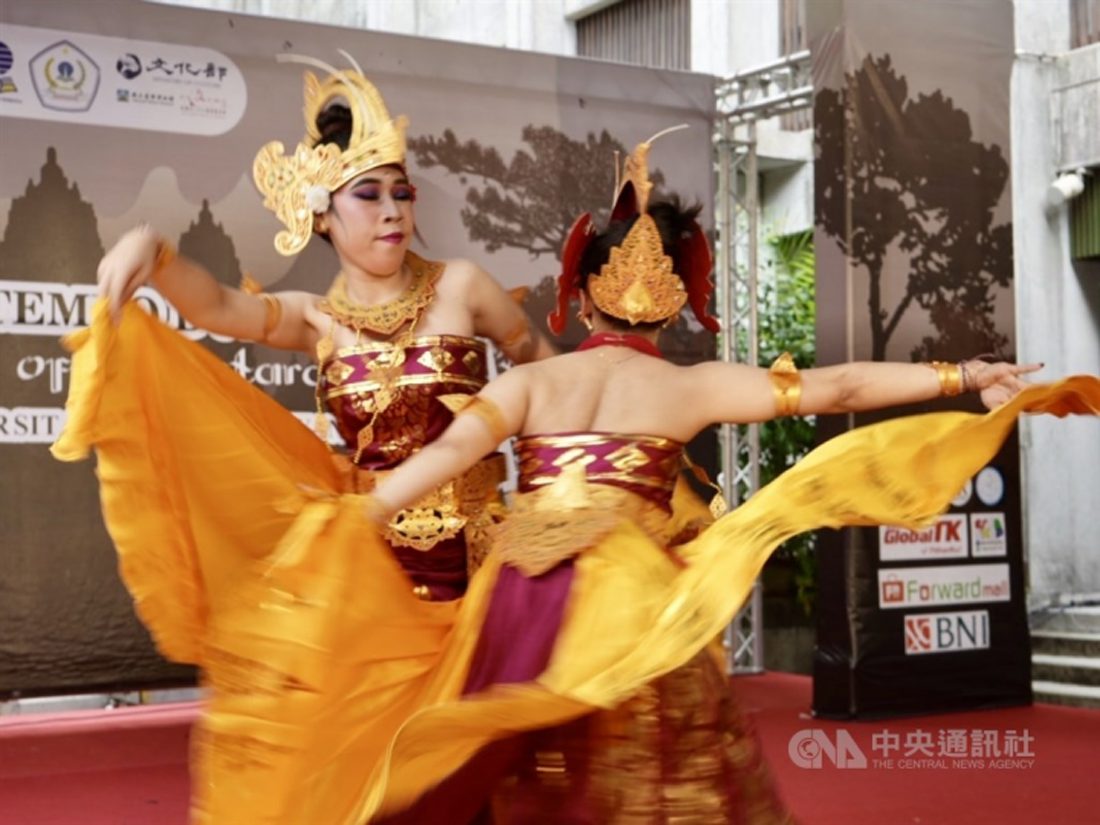 The "Indonesia Tempo Doeloe III," which was held at National Taiwan Museum's Nanmen Branch on Sunday, saw Taiwan's Indonesian community celebrate their heritage with cultural performances, food, games, and a fashion show.
Ethnic cultures from all over Indonesia were showcased at the event through performances and clothing, while food, clothes, and literature from various regions of the vast archipelagic nation were sold at stalls.
Didik Handoko, 34, a Taoyuan factory worker who is also the president of student association Himmas UTT and one of the organizers of the event, told CNA their main aim was to allow Indonesians in Taiwan to continue to embrace their rich culture.
Himmas UTT is a student organization within Universitas Terbuka Taiwan, the Taiwan branch of Indonesia Open University.
The event's theme, "Majestic of Nusantara," was derived from the old Javanese term "Nusantara," which initially referred to the territories under the control of the Majapahit empire, corresponding to present-day Indonesia.
The significance of holding the event in August also corresponds to Indonesia's Independence Day, which commemorates Indonesia's proclamation of independence on Aug. 17, 1945.
"I feel very proud to be able to showcase our culture to Taiwanese. It brings us pride, as Indonesians in Taiwan," Didik said.
Sulistyono, the head of trade at the Indonesian Economic and Trade Office to Taipei, told CNA the event enables Indonesians in Taiwan to express their love for their country and its culture.
"All of us are proud of Indonesia and its culture," Sulistyono said.
There is a large Indonesian community in Taiwan with 238,571 Indonesian migrant workers, according to Ministry of Labor statistics valid as of the end of June.
One of the highlights of the event was a performance of the cendrawasih dance, a Balinese dance that illustrates the mating rituals of the bird of paradise from Bali. The event also featured a fashion show featuring dozens of people modeling traditional clothing from various parts of Indonesia.
National Taiwan Museum Deputy Director Huang Hsiu (黃秀) said she was surprised to see so many ethnic cultures of Indonesia so well-organized and presented at the event.
The event is an excellent place for Taiwanese of all ages to come to learn about Indonesian culture, Huang said.
This year's fair is the third edition of the Indonesia Tempo Doeloe, with the first and second having been held at the same venue in September 2020 and November 2021, respectively.
It is also the seventh time the National Taiwan Museum has worked with Universitas Terbuka Taiwan to co-organize Indonesian culture events.
Comments