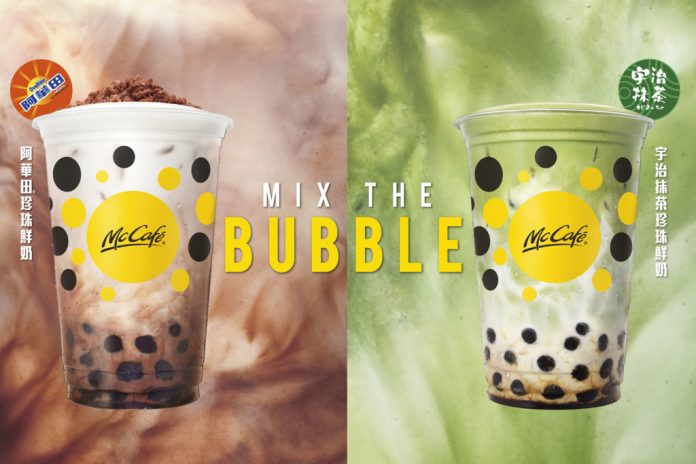 Starting this Summer, the Hong Kong McDonald's is also adding seasonal offer bubble (boba) tea in their menu. The bubble tea series will include new Ovaltine flavor bubble milk tea and the Uji Matcha bubble tea. 
To satisfy your sweet cravings, McDonald's is also introducing a new Matcha Cheese cake and running an afternoon tea set combo promotion. Both the the bubble teas and cake will be available in all outlets starting from Jun 29 until supplies last.
McDonald Hong Kong's McCafé Boba series launches new flavors. From June 29, the new flavors "Ovaltine Boba Tea" and "Uji Matcha Boba Tea" will be available in Hong Kong's McCafé. In addition, the new Matcha Cheesecake will also be available on the same day.
Comments