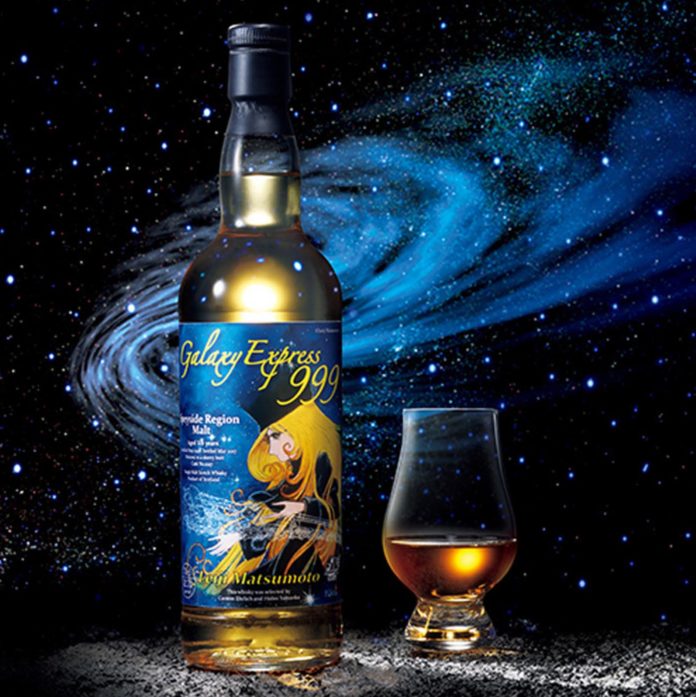 Anime/Manga and Whiskey lovers will be happy: Galaxy Express 999 (銀河鉄道 999) celebrating its 50th anniversary special edition whiskey has just been unveiled.  Only 239 bottles of Galaxy Express 999 limited edition whiskey are now on sale for US$198 (20,999 Yen). The distillation was made in 1998 and bottled in March 2017 by a Scottish brewer.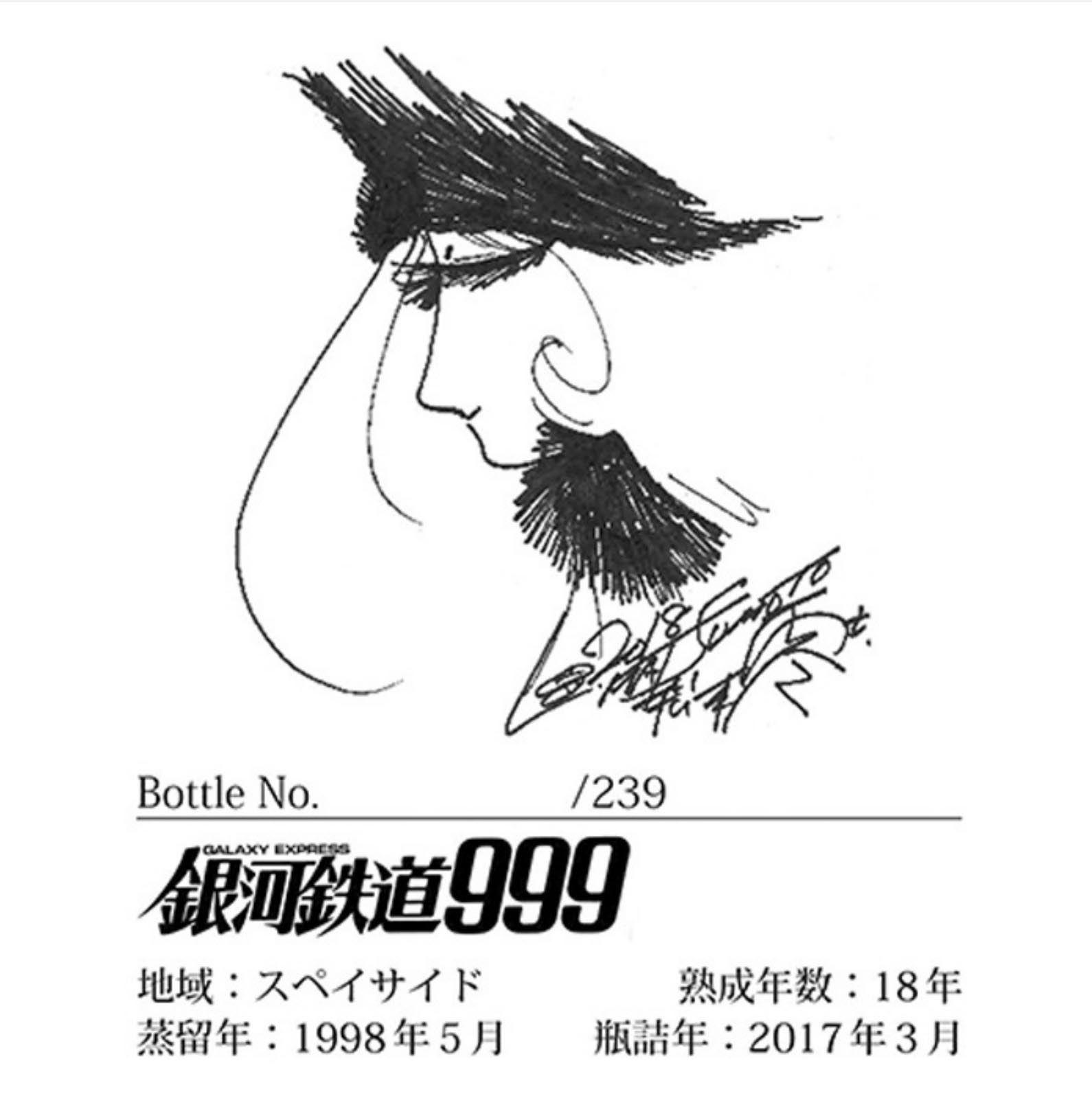 Galaxy Express 999 銀河鉄道999(スリーナイン)  is a manga written and drawn by Leiji Matsumoto, later adapted into a number of anime films and television series. It is set in a spacefaring, high-tech future in which humans have learned how to transfer their minds and emotions with perfect fidelity into mechanical bodies, thus achieving practical immortality.
The manga won the Shogakukan Manga Award for shōnen in 1978. The anime series won the Animage Anime Grand Prix prize in 1981.
Matsumoto was inspired to create Galaxy Express 999 by the idea of a steam train running through the stars in the novel Night on the Galactic Railroad by Kenji Miyazawa.
Source : 小學館
Comments