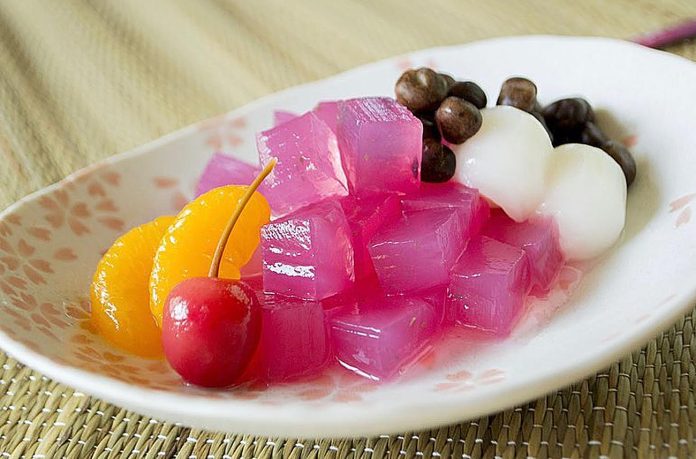 Anmitsu and Mitsumame are traditional cold Japanese desserts which are just as pleasing to the eyes as to the taste buds. Mitsumame consists of agar jelly cubes, pieces of fruit, white rice flour dumplings (shiratama dango) and red peas.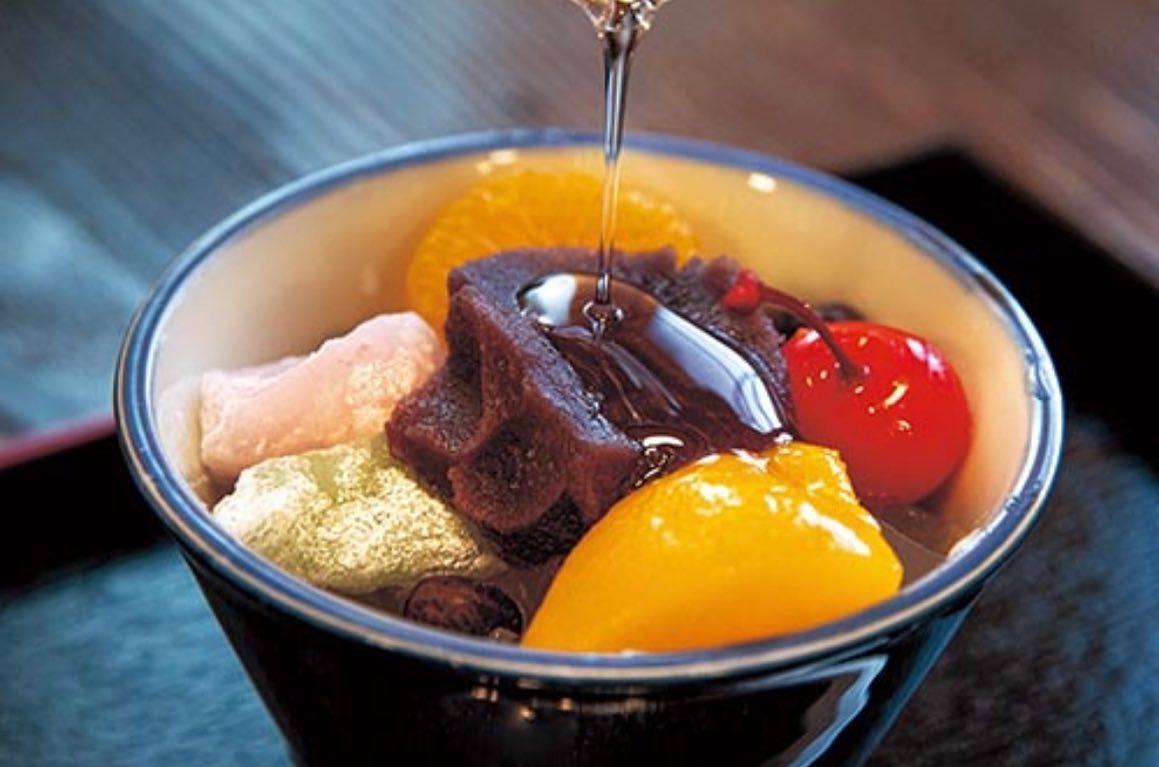 For Anmitsu, sweet red bean paste is added on top. The dishes usually include a sweet syrup which highlights and enriches the taste. Sweet red bean paste "an" ko is topped with a selection of fruits, often chewy shiratama dango, kanten (agar jelly) and served with black sugar syrup kuro"mitsu" – "anmitsu" is a traditional Japanese chilled dessert enjoyed during hot summer days. There are plenty of variations including addition of ice cream – cream mitsu or exchanging anko by peas – mitsumame.
Though rather "classic", you can definitely find these dishes at "kanmidokoro" (literally meaning "sweet taste place") in the Asakusa or Ginza areas of Tokyo besides others.
Japan cultures and foods article brought to you by Consulate General Japan in Miami.
Anmitsu , Mitsumame
Comments