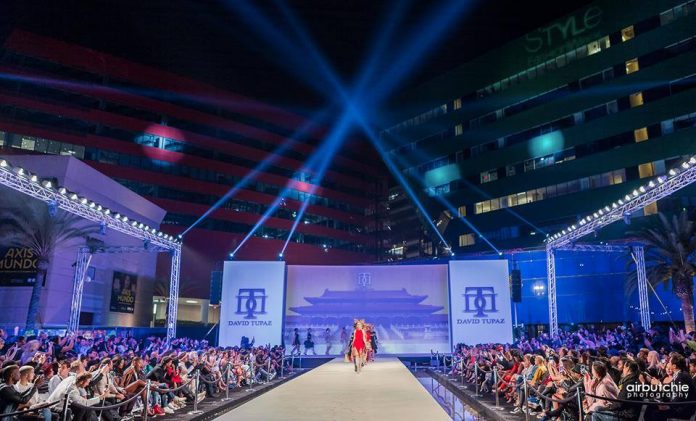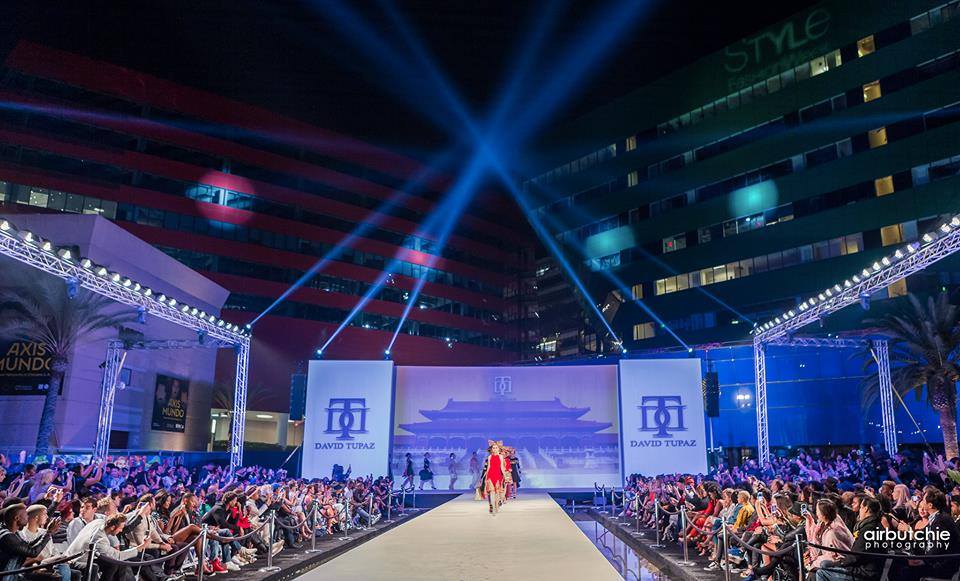 FASHIONISTAS and PEOPLE WHO LOVES GLAMOUR AND ELEGANCE, DON'T MISS THIS SHOW COMING TO TAMPA FOR THE VERY FIRST TIME WITH THE OUT-OF-THIS WORLD FASHIONS OF PHILIPPINE-AMERICAN DESIGNER "DAVID TUPAZ" AS ONE OF THE FEATURED DESIGNERS. TICKETS AVAILABLE AS STATED IN THE POSTERS.
WHO IS DAVID TUPAZ?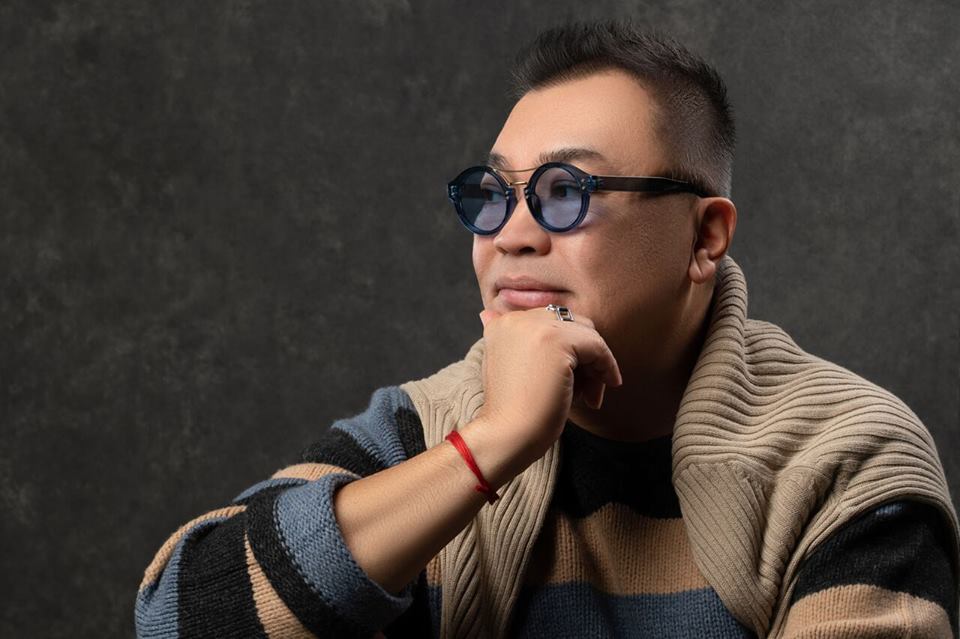 David Tupaz is a name often whispered during New York Fashion week, LA and Las Vegas along with other major metropolitan areas. He specifically chose Tampa this time to help positively impact the city's fashion, commerce, mainstream exposure and future economic impact.
Additionally, Mr. Tupaz is one of the few filipino couture designers in the world that have made breakthroughs and paved the way for fellow countrymen to follow in the fashion industry.
Models from "America's Top model TV show" along with 2017 Mrs. United States, Lauren Ziegler, are scheduled to walk this impressive fashion show along with some of NYC top models, designers and media arriving- all sponsored.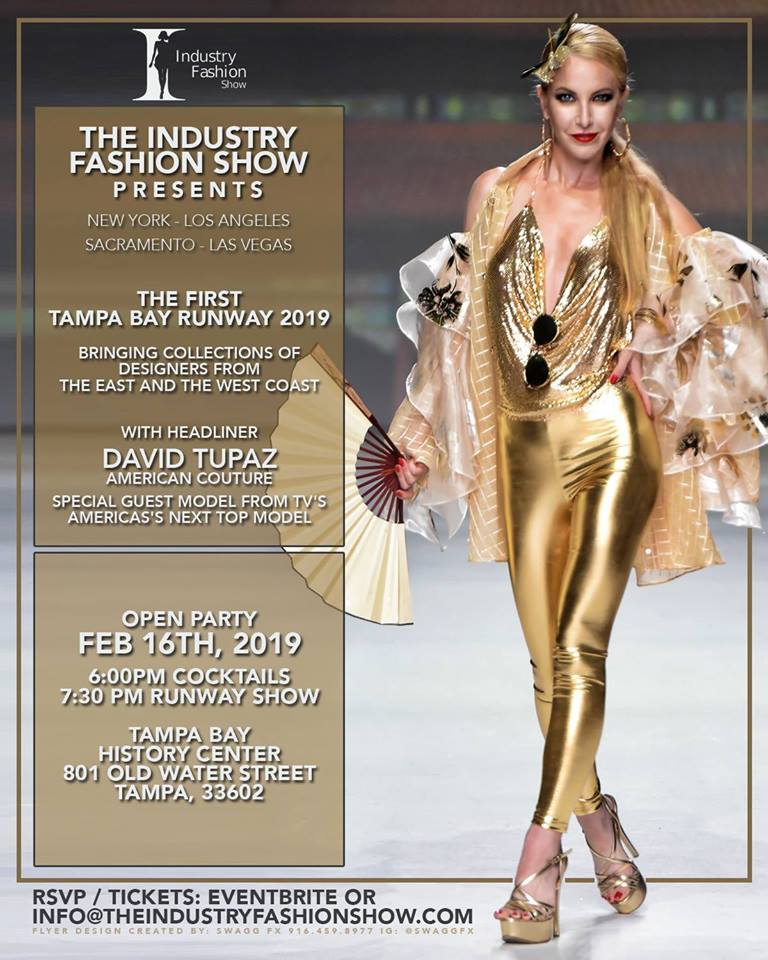 David Tupaz moved to Nevada in 2010 and has made Las Vegas his base. He is the only established "Industry and Couture" designer in Nevada. Representing Las Vegas in every major Fashion industry events in the country. Like New York Fashion Week, Los Angeles Fashion Week, Palm Springs Fashion week, MFW Seattle, Portland's FashioNxt, Fashion Week Columbus, Runway St. Petersburg, Metropolitan Fashion week Beverly Hills, Warner Bros. etc.
He founded the Las Vegas Fashion Design Council in 2011. A non-profit organization helping develop a local fashion industry as well as assisting young designers in their creative growth thru workshops, educational programs, and the likes.
He was appointed in 2014 by Las Vegas Mayor, Carolyn Goodman to sit on the board of the Arts Commission for the City of Las Vegas. He also is the creative director/partner for Vegas Life TV. A television network in Las Vegas and a sister company of VAsian TV and ACTV ( Asian Culture TV ).
David is a board of trustees for the Miss Nevada Scholarship Organization, also an advisory board member for the Las Vegas Arts Institute. David is also the editor-in-chief of Las Vegas Fashion magazine, L'Vegue.
(For more on David Tupaz go to www.davidtupaz.com)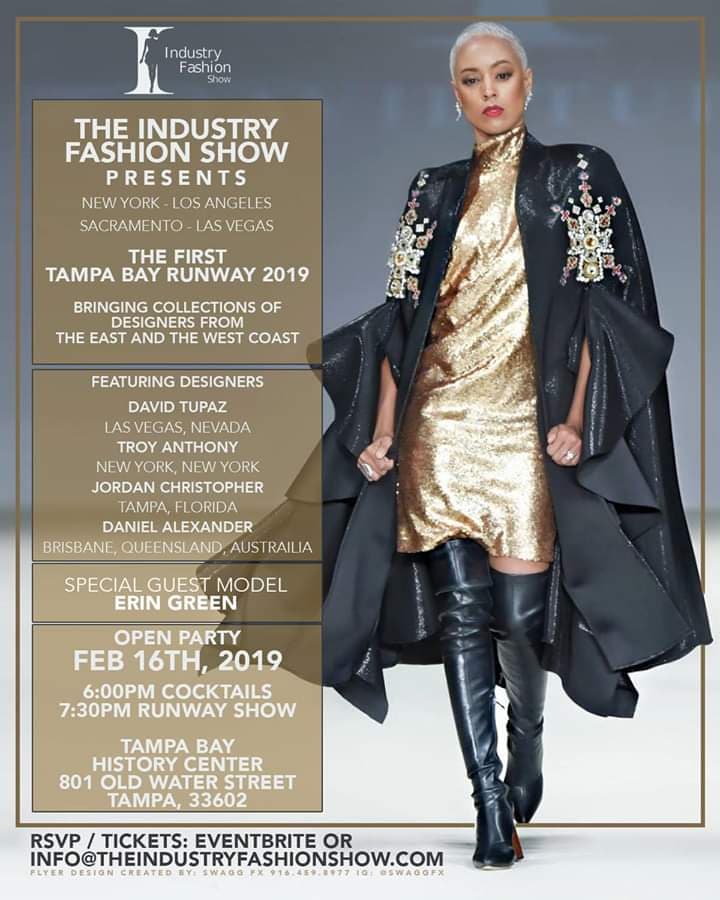 Photo credit: airbutchie


Comments