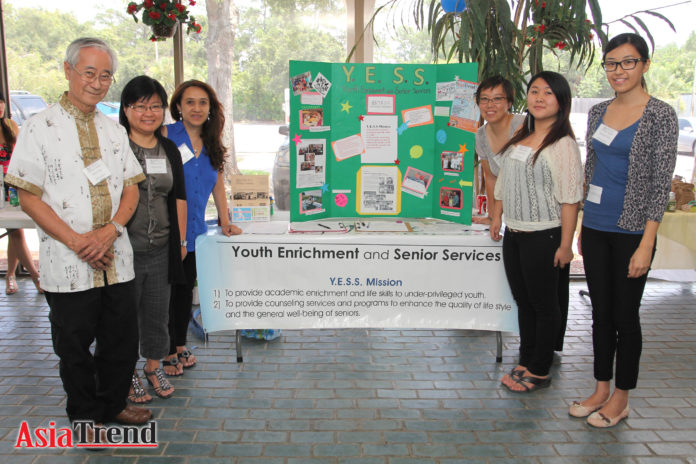 The Youth Enrichment and Senior Services (YESS) 康延服務中心 held its first annual Health & Wellness EXPO on July 27 at Plantation Oak Senior Living. Hundreds attended to get the firsthand healthy tips and screenings.
The event included glucose screening, eye screening, blood pressure check, massage, reflexology, yoga and meditation, memory test, chiropractic check-up, mahjong demonstration, free dental supplies with door prizes. YESS sponsored the first 100 participants who signed up with YESS a free lunch provided by Plantation Oaks.
Photos: C.K. Lau (To view the photo album, visit www.facebook.com/asiatrend)
Health-related demonstrations include Qigong by Meimen Qigong Group led by Mr. Joe Wang, Tai Chi Demonstration by Sifu Sam Winters and Chair Yoga by Annie Manatad. Preventive care is very important in order to live in a healthy life. The better your health, the lower your health care costs are likely to be.
YESS Mission
1) To provide academic enrichment and life skills to youth.
2) To provide counseling services and programs to enhance the quality of life style and the general well-being of seniors.
Learn how you can help, please contact us at www.YESSfl.org
*Large photo caption: YESS committee members: Peter Lau, Pauline Ho, Agnes Chau, Shally Wong, Lumei Han, and Shannon Yau
Comments