If you are crazy about dogs especially Siberian huskies, you must visit Neverland Siberian True Love Cafe the next time you visit Bangkok, Thailand. Tucked deep into Phahon Yothin Road, Neverland Siberian True Love Cafe is a farm-turned-café that's home to 17 full-grown Siberian huskies of different colors and sizes. The cafe do not accept bookings and tickets at the counter are charged 350 baht and include a free cake and drink of your choice.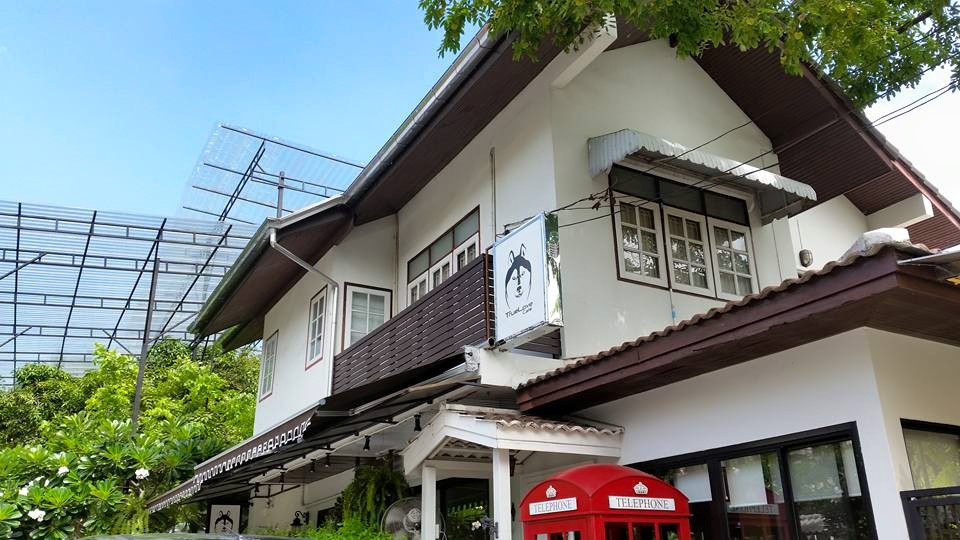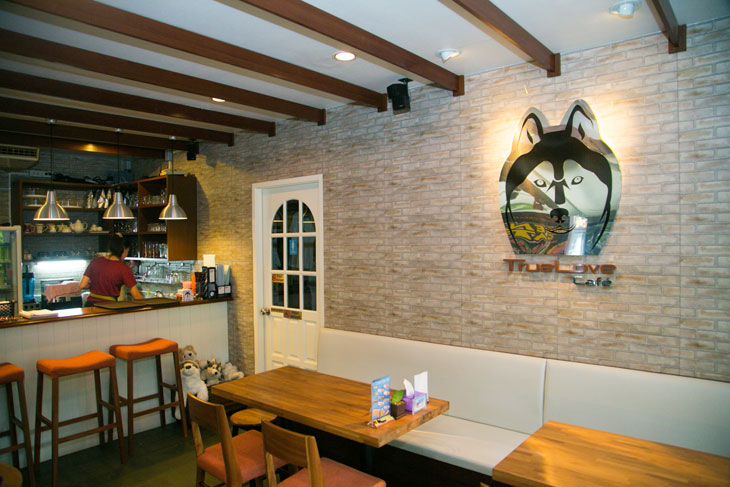 When you enter the venue, the dogs are visible through a black fence. The café has only a handful of tables, four indoors and eight outdoors, where there's a petting zoo-like atmosphere. There are a total of three packs and each are let out five times a day. Customers can get up close and personal with the lovable dogs during the following hours: 1:30-2:15pm, 4:30-6pm, and 8-9:15pm. Don't stress, they are extremely friendly.
Also, there's no need to worry about the huskies' welfare. They're keep out of the heat in a purpose-built, air-con enclosure for most of the day. Permission must be given before entering the concrete grounds, and first you must replace your shoes with disposable plastic bags and clean your hands with hand sanitizer. While watching the dogs roam around and pose, enjoy treats from their small menu, like the moo yang phrik Thai dum (grilled pork seasoned with pepper, B140) and their chilled raspberry drink (B60).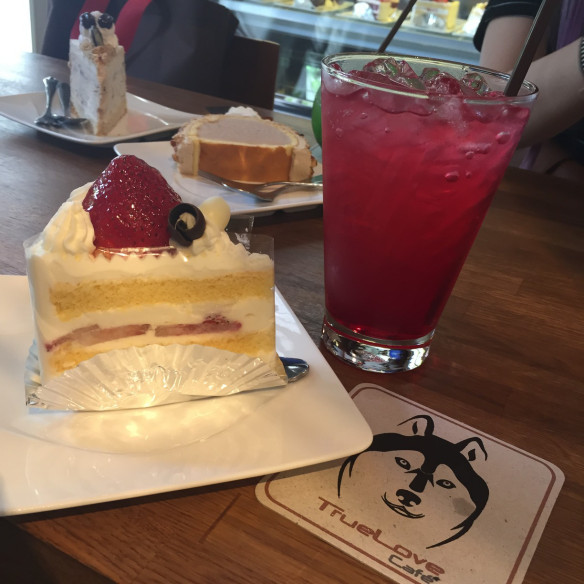 You better to get there early because spaces are limited to about 20 people per session. Playtime starts 30 minutes into the session so you'll have half an hour to eat and properly get yourself settled in. I tried calling beforehand to book a spot but the owner (who speaks perfect English) told me they didn't accept reservations anymore.
Neverland Siberian True Love Cafe
Address: 153 Paholyothin Soi Ari Samphan 2, Bangkok, Thailand l Opening Hours: 12pm – 9pm Daily. Closed on Mondays l Tel: 090-101-9669 l Facebook: Neverlandsiberians
Comments