(KISSIMMEE, FLORIDA, March 8, 2017) Started in 2011, Florida Anime Experience (www.FloridaAnime.com) is a three day pop culture event celebrating anime, manga, cosplay, fashion, and video games. The event boasts unique celebrity and industry guests plus over two hundred hours of programming for fans of Japanese entertainment and Asian culture. This is the convention's seventh year in Central Florida and it will take place March 10-12, 2017 at the Park Inn by Radisson Resort & Conference Center located at 3011 Maingate Lane, Kissimmee, FL 34747. Events begin at 11:00 AM on Friday, April 22nd and run through Sunday, April 24th until 5:00 PM.
Tickets are available at the event, and prices are $20 for Friday or Sunday, $25 for Saturday, or $45 for all three days. Children three years of age and under get in for free.
For the first time ever in the Sunshine State, the voices of the world famous anime Sailor Moon will make an appearance together at Florida Anime Experience. Attendees will get to meet Amanda Miller (Sailor Jupiter), Cherami Leigh (Sailor Venus), Cristina Vee (Sailor Mars), Kate Higgins (Sailor Mercury), and Stephanie Sheh (Sailor Moon). This is a very unique autograph opportunity for fans of the series.
Programming for the weekend includes an anime viewing room, costume contests, a vendors room (with over forty booths), an artist alley, a Japanese video game room, a maid cafe, and more. You can download the complete convention guide to your smartphone in advance of the event: guidebook.com/g/fae2017
The complete schedule is also available online: www.floridaanime.com/schedule
For press credentials and interview requests, please contact the convention production team via email at [email protected] or call the office at (407) 536-9272.
ABOUT GREEN MUSTARD ENTERTAINMENT: Started in 2001 as Wasabi Anime®, Green Mustard Entertainment, Inc. is an event production company that specializes in fan-focused entertainment and pop culture conventions. Based in Orlando, Florida, the company has made appearances and designed entertainment for some of the largest conventions in North America including Anime Expo®, Dragon Con, Fan Expo Dallas, Florida Supercon, Gen Con, and Megacon. Green Mustard Entertainment currently owns and operates five fan convention in North America: Florida Anime Experience, Florida Comics Experience, InvaderCON, PinUpalooza, and WasabiCon. Additional projects are planned for announcement in late 2017.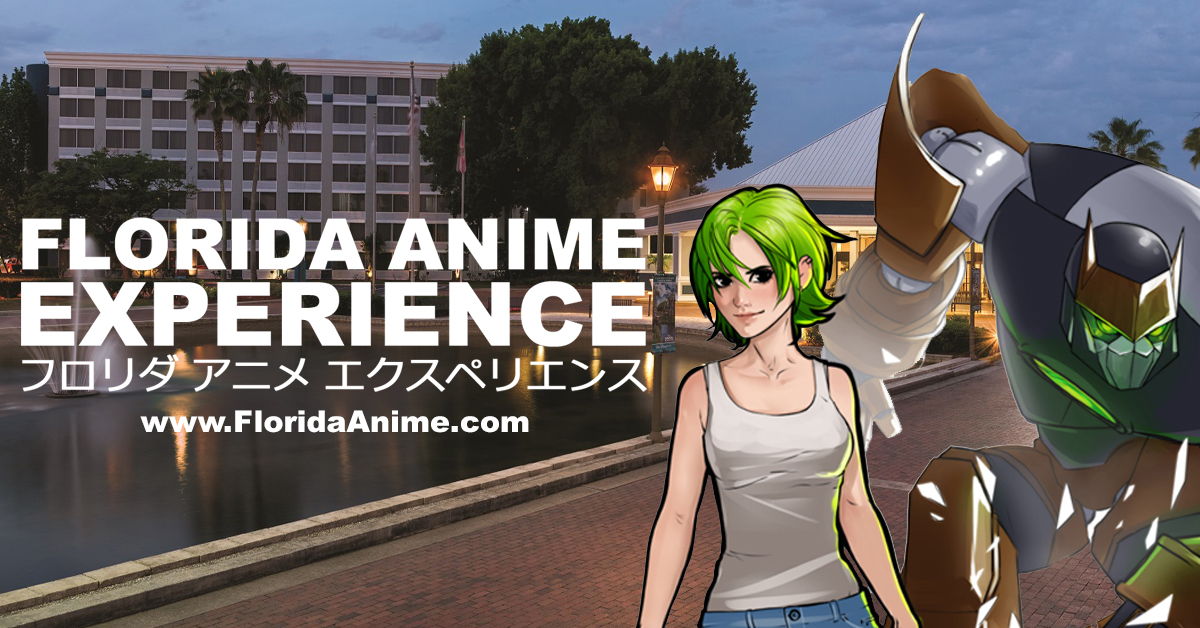 Comments