"Yeah, I check-in… NEW YORK CITY!" It's hard to put into words, but that's the sound of 3,000 fans packed into the three floors of Terminal 5 rapping to one of SEVENTEEN's songs, "Check-In." Wait, whose song? If you're in tune with Asian popular culture, you've probably heard of K-pop—and SEVENTEEN.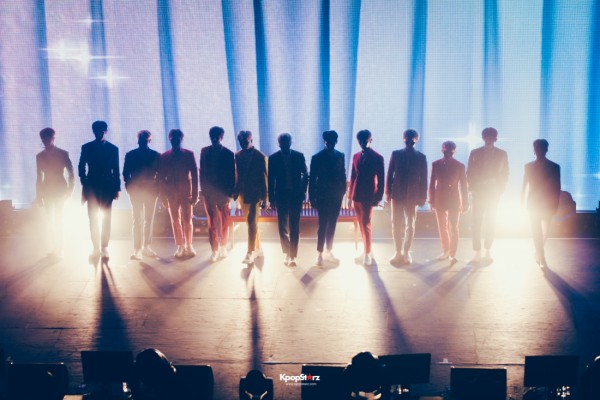 Quickly rising as one of the most popular K-pop boy groups, SEVENTEEN embarked on their first world tour this summer, visiting Asian and North American cities including Saitama, Bangkok, Hong Kong, Dallas, and Toronto, among others. So, without further ado, one of the cities they checked-into was none other than New York City. Being the last stop of the North American tour, fans from around and outside the country poured into the small, but cozy, venue of Terminal 5. Before I continue, however, let's rewind a bit. Rather than reviewing only concert highlights, let's take a look at the whole K-pop concert experience.
Tickets:
For first-time K-pop concertgoers, it's helpful to know the process of purchasing tickets. Depending on the group (and the fandom), tickets can be sold out within minutes. Familiarizing myself with the venue and knowing which section I wanted proved helpful because when sales opened online, I would either get tickets or leave empty-handed. In the case of the NYC concert, it was a general admission, first-come first-serve, all standing venue—which meant I wouldn't have a good view on the coveted first floor sections (also because of my height). So, instead of attending the hi-touch with SEVENTEEN, I decided on P2 tickets (second and third floors). If you can sidle up to the balconies on second floor, the view is amazingly close to the stage!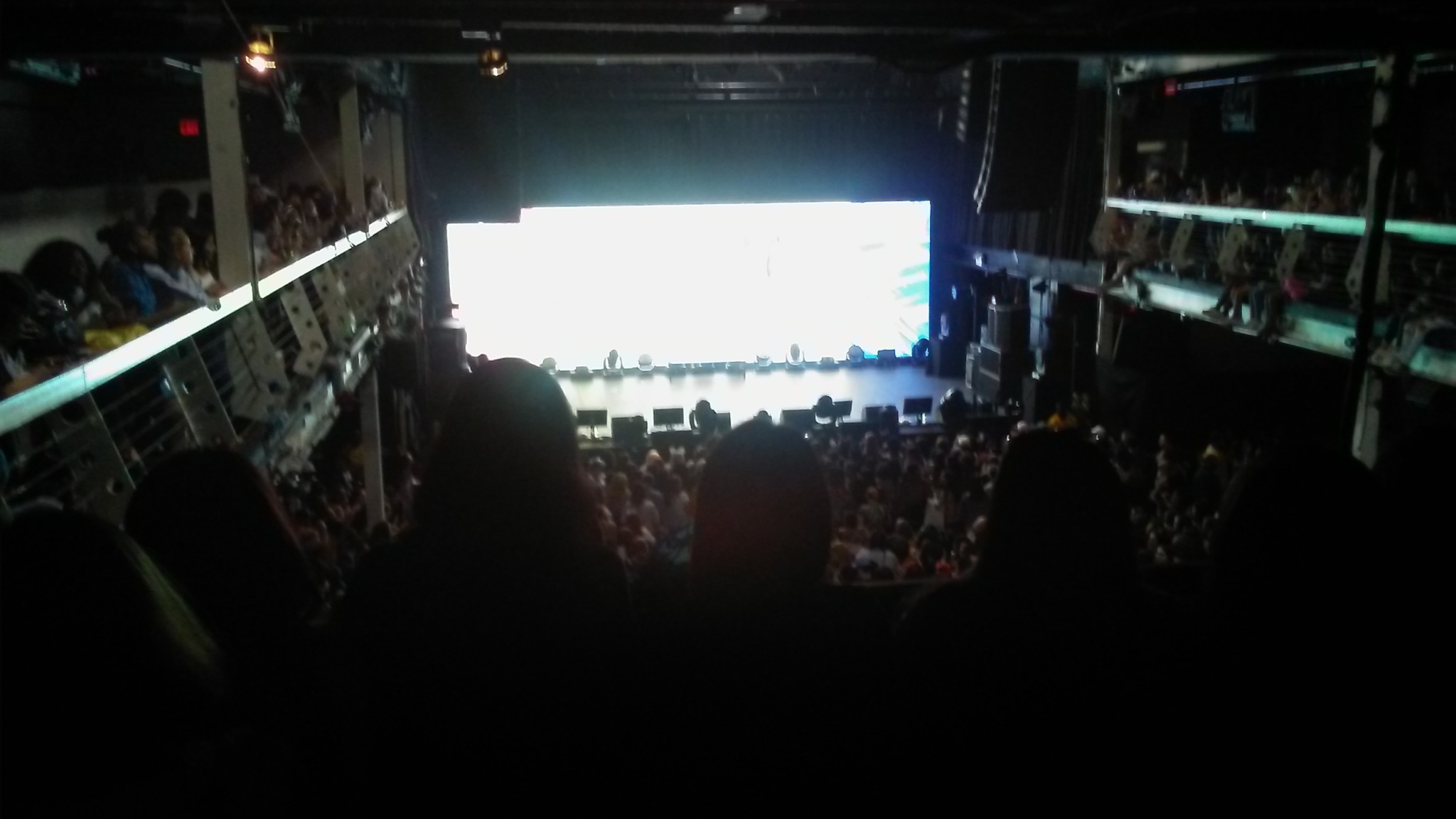 Community:      
What after the ticket sales? I joined the SEVENTEEN NYC concert group on Facebook where I could keep up with concert news and discussions, post questions, or support fan projects by SEVENTEEN's fans (known as Carats). It helps to be supportive towards fellow group members and to participate in their polls, fan projects/fan gifts, comment on posts, and even trade photocards. Most likely, when you post questions or trades, they'll return the favor by being responsive. Thankfully, Carats are quite amiable, and I was able to trade some of my merchandise! Many thanks to Carats who even shared concert pictures with me after the event and for this article!
Concert Day:     
Concert day arrived, and after all the anticipation, there's more anticipation! I woke up around 7:30AM and headed to the venue early (lineup starts at 8 AM; doors open at 6 PM). Carrying a mini-backpack with water, snacks, a mini umbrella, and concert goods (tickets, lightsticks, banners, etc.), I was ready for the day. Remember to get into the concert spirit! Many fans sported SEVENTEEN's team colors of rose quartz and serenity (or substituted with pastel blue and pink). I also decorated my itabag with SEVENTEEN items, collecting other fangoods at the concert such as fans, banners, and wristbands. Despite the hours, time passed quickly as concertgoers conversed, danced to K-pop songs, and took turns getting snacks. There was even a fan-funded ice-cream truck to relieve concertgoers from the summer sun.
Showtime:
As expected, venue entry was overwhelming, but I managed to get a center-stage view from second floor. At last, when the concert began, the crowd was driving with energy as SEVENTEEN opened the show with exhilarating and spirited songs including "Pretty U" and "Beautiful" in an array of colorful suits, before shifting to a school student theme to perform songs like "Mansae," incorporating the use of school desks and uniforms in their choreography. As a long-time fan of SEVENTEEN since their pre-debut years, it was so rewarding for me to finally experience their live performance. The energy was contagious, especially in an audience surging with vitality. Nothing compares to the sheer force of around 3,000 Carats in a full house cheering, screaming, and singing (even rapping) along with SEVENTEEN. Of course, I found myself singing along and waving my lightstick in high spirits, too!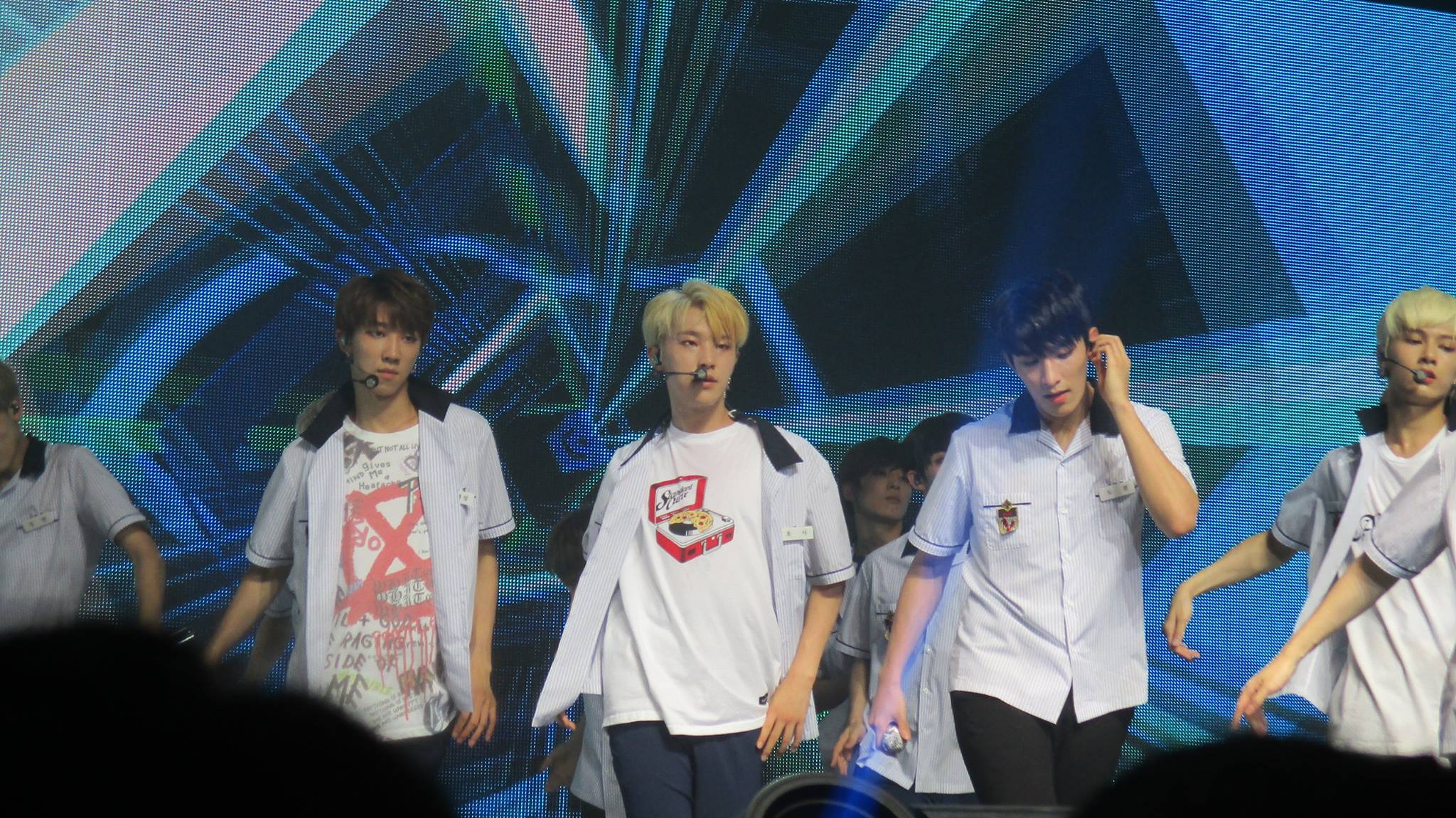 One of the concert's themes was to showcase the different sub-units of SEVENTEEN: the vocal, performance, and hip-hop teams. If you're a fan of the performance team or main choreographer Hoshi, songs like "Highlight," "OMG," or "Swimming Fool" drove Carats wild. If you prefer mellower ballads, or the main vocal powerhouses DK and Seungkwan—or the distinctive voice of SEVENTEEN's resident producer and songwriter Woozi—the vocal unit's newest song "Habit" showcased their tight harmonizations. The hip-hop unit had their own spotlight moments with their solo "If I" and the immensely popular mixtape track "Check-In," where local NYC Carats burst with enthusiasm to support main rapper Vernon—a native New Yorker himself.
Most importantly, however, Carats came to see the unparalleled group coordination of SEVENTEEN. Sub-units aside, SEVENTEEN's performances are strongest when all thirteen members share the same stage. Exuding with synergy, the fact that SEVENTEEN shines brightest as a tight, singular ensemble is hard to miss. Their dances remain sharply synchronized while they adjusted to the small stage in their choreography of "Crazy in Love" where members cleverly switch in and out of various formations.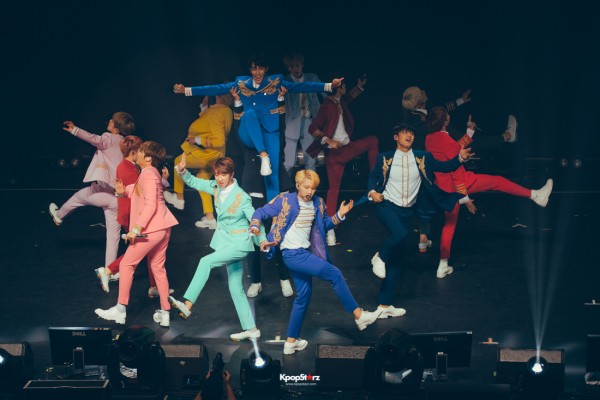 There was also a good amount of interaction between SEVENTEEN and Carats, with members Hoshi, Wonwoo, and Jun teaching simple choreography points or fanchants, and English-fluent members Vernon and Joshua speaking with the audience directly. I enjoyed the interaction since many popular K-pop groups focus more on performance than audience engagement. It is unusual the sort of attachment that happens a K-pop concert. After two and a half hours, the final stages felt somewhat bittersweet. Perhaps because fans get to know each individual member through social media and watching variety shows or interviews, the audience-performer connection is long-established pre-concert (perhaps over years), making the remaining performances more than memorable.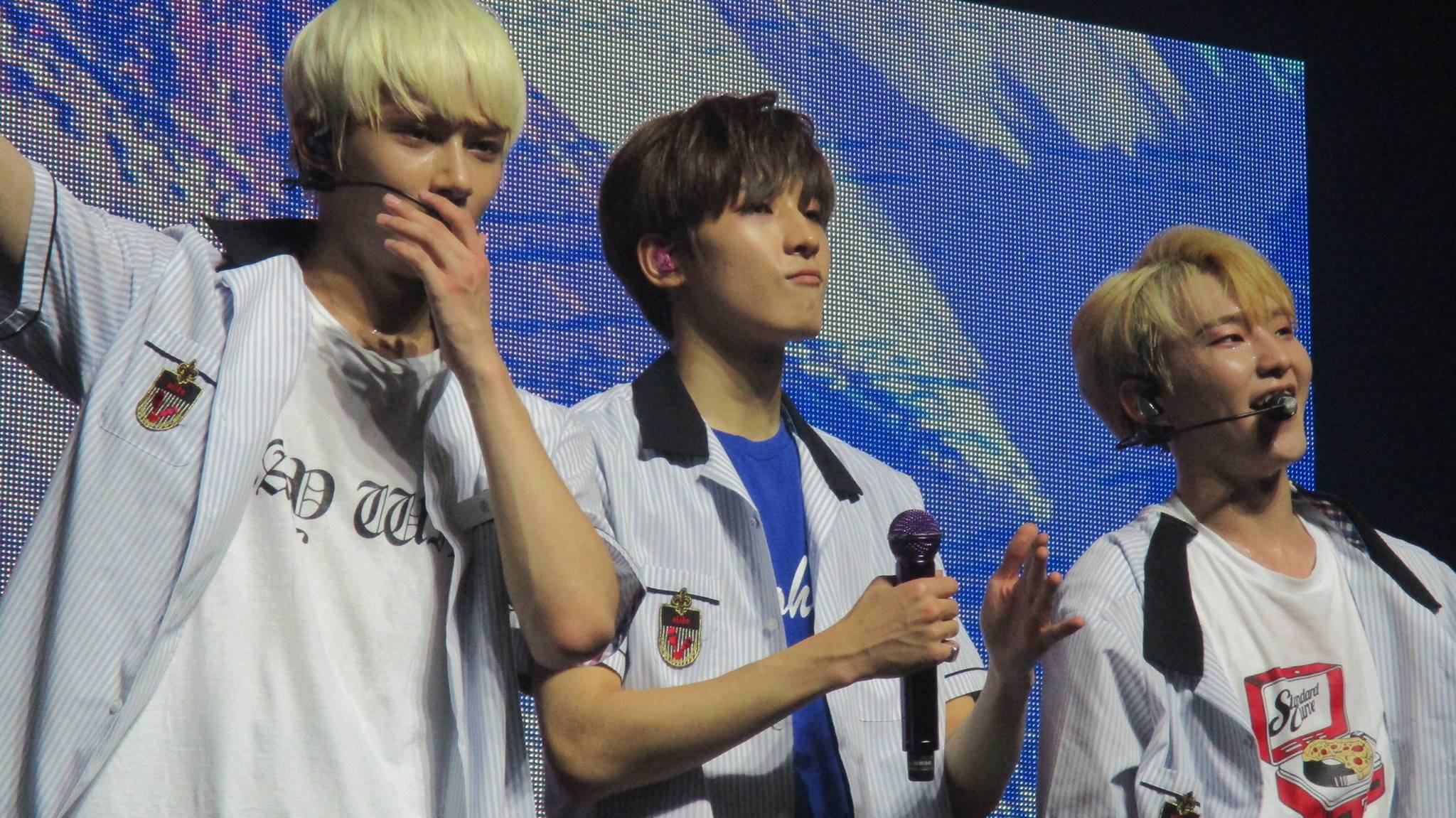 While I didn't want it to end, I reminded myself proverbially that all good things must end. After all, one of the final stages performed before the encore, was "Don't Wanna Cry." Fanchants resounded from every corner of Terminal 5 as Carats sang along to Seventeen's latest title track, a light and airy EDM song featuring complex and fluid choreography, departing from SEVENTEEN's usual style. The programming of "Don't Wanna Cry" near the end was certainly fitting, because there is no need for sunken spirits. I am certain SEVENTEEN will return to NYC in the near future! So, in the words of American author Dr. Seuss, "Don't cry because it's over. Smile because it happened."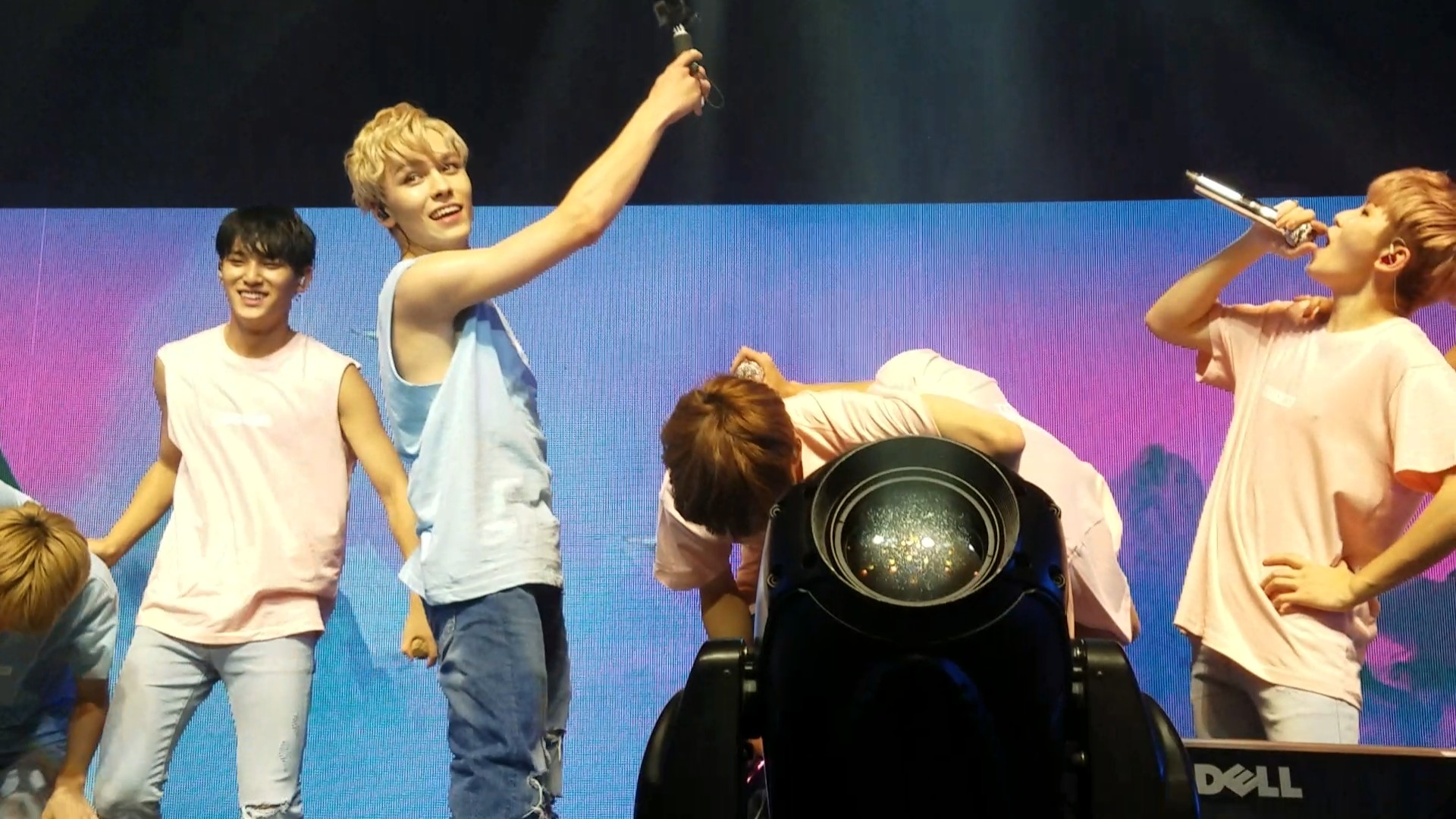 That's right—smiles lit up in the audience during a VCR showing each SEVENTEEN member's handwritten thank you notes to Carats followed by two encore stages: Seventeen's pre-debut song "Shining Diamonds" and the fun and carefree 2016 release titled "Healing." As the Seventeen members encouraged Carats to jump and dance to the music, I could feel the walls around, floors beneath and above, and even balcony railing of Terminal 5 oscillating and rumbling with the uneven thudding of stomping fans. Disregarding the sweltering heat and the atmosphere burning with excitement, adrenaline-charged cheers and screams from Carats completely overtook Terminal 5 as SEVENTEEN brought the concert—and their North American tour—to an end.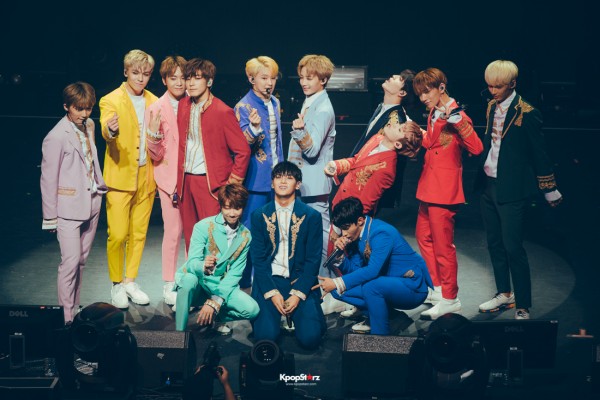 Afterglow: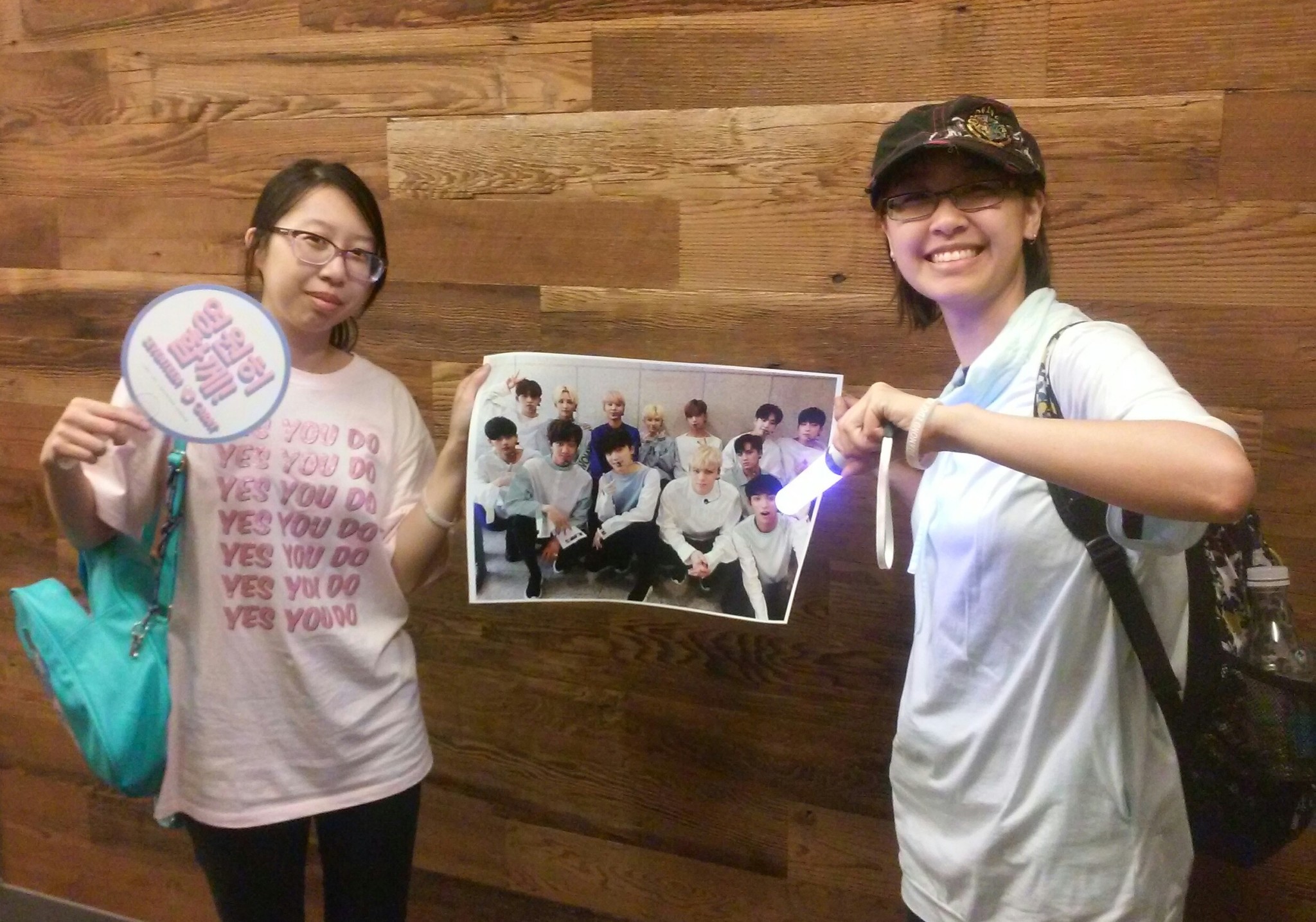 I'm still experiencing the concert's afterglow. As cliché as it sounds, the experience was unforgettable. The walk home from Terminal 5 under mustard streetlights with my glowing lightstick in hand was tranquil, suitable for winding down and clearing my buzzing ears. In the end, SEVENTEEN delivered dynamic performances, and Carats responded with even greater fervor. Being there and witnessing my favorite songs and choreographies play out on stage—no words can recount the feeling, the anticipation that brewed from the time I bought the tickets, from the surge of excitement while waiting in line for hours, up until the very moment of the concert. Undoubtedly, my first K-pop concert was a very positive one, and now that it's over… well, let's just hope SEVENTEEN returns to New York soon!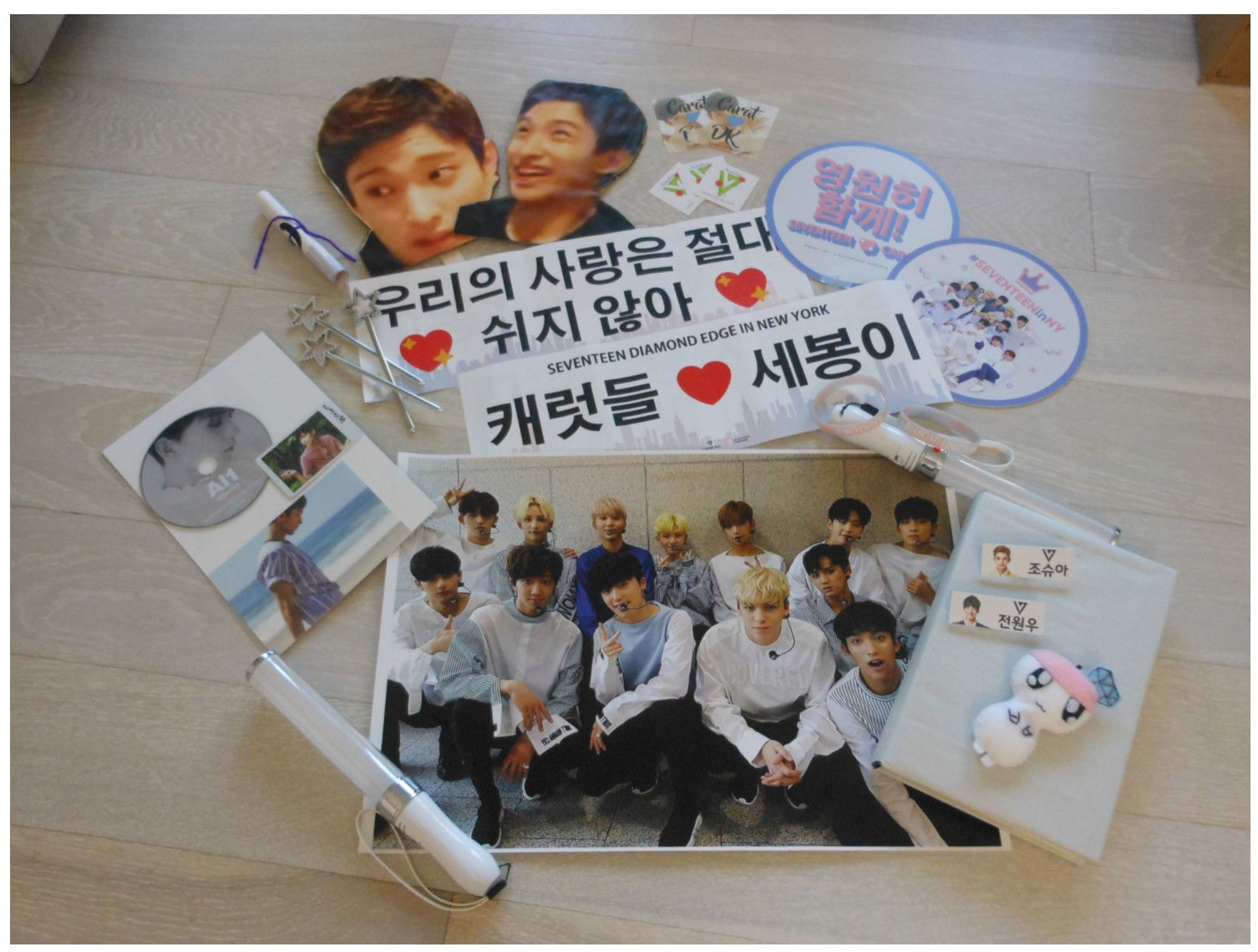 About SEVENTEEN:        
SEVENTEEN is a 13-member Korean boy group formed under Pledis Entertainment. Ever since their debut on May 26th, 2015, they have been recognized as self-producing idols writing and producing their own music and lyrics as well as choreographing their dances—unique among their colleagues in the K-pop industry. The members additionally form three sub-units: the vocal, performance, and hip-hop units. On July 17th, SEVENTEEN embarked on their first world tour, Diamond Edge 2017, traveling throughout 13 different cities in Asia and North America.
Writer: Catherine Nguyen
Photographers: Karen May Cunanan (KpopStarz), Mengqi Shi; Clair Nguyen, Catherine Nguyen, and Hal Nguyen.
Comments