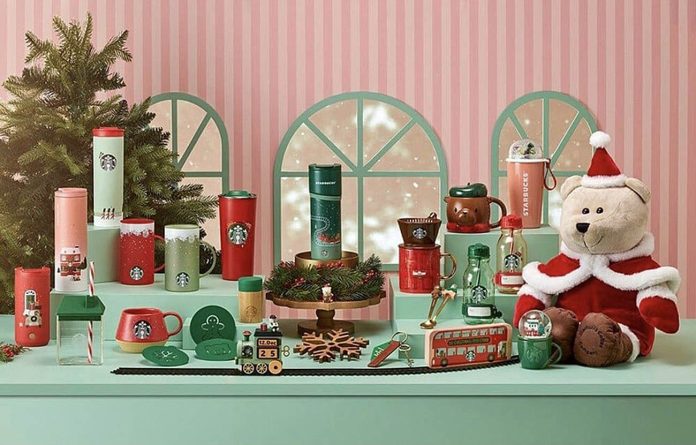 Starbucks in various countries have also launched Christmas-limited merchandise one after another, this time Starbucks Korea Christmas new products! Among them, the Crystal Ball Mug is really super dreamy; the Toy Store Cold Drink mug has a very special shape, and there is also a super cute Christmas bear cup, which is perfect as a Christmas gift!
Starbucks Korea "Christmas Star Mug": Toy Store Crystal Ball Mug
This "Toy Store Crystal Ball Mug" is so cute! The crystal ball on the lid of the mug contains a toy store, a train, a Christmas tree, and the design of snow, which is really super suitable for the scene! The body of the mug is Christmas green, with a Starbucks embossed LOGO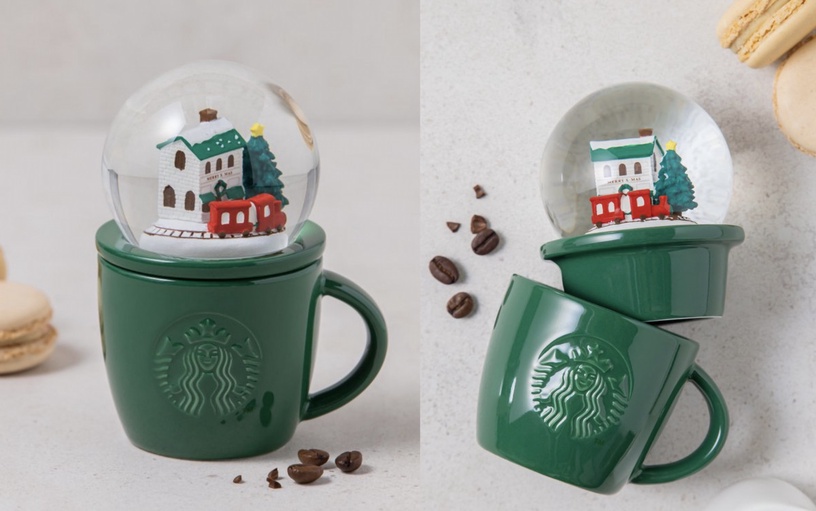 Toy Store Crystal Ball Stainless Steel Water Mug
The stainless steel water mug also has a crystal ball! There are cute bears, Christmas trees, small cars, and star sequins inside. The magnetic suction design can be easily loaded and unloaded, and can also be used as an ornament. The cup body is super sweet pink color. The stainless steel water mug is very convenient to carry out and is also perfect for a Christmas present!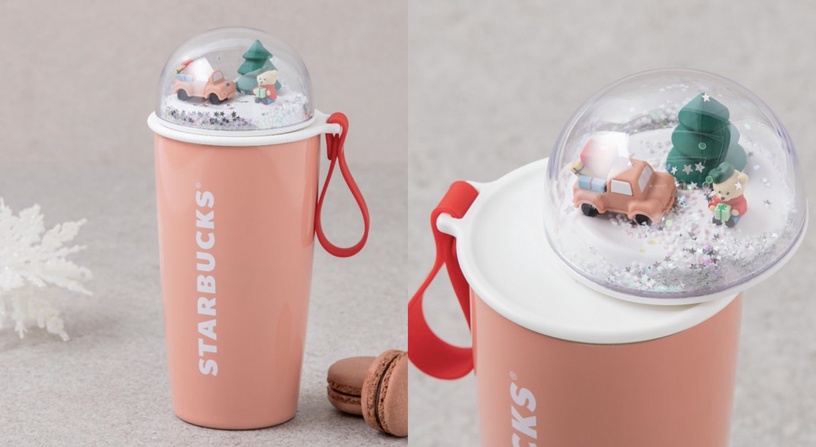 Toy Store Glass Cold DrinkMug
Toy Store Glass Cold Drink Mug has a very special shape! The toy store that expresses the sparkle of Christmas, the seemingly transparent mug body, the drink is loaded down, and the toy store pattern will immediately appear. The roof-shaped mug lid with red and white striped straws captures the lovely atmosphere of Christmas intact!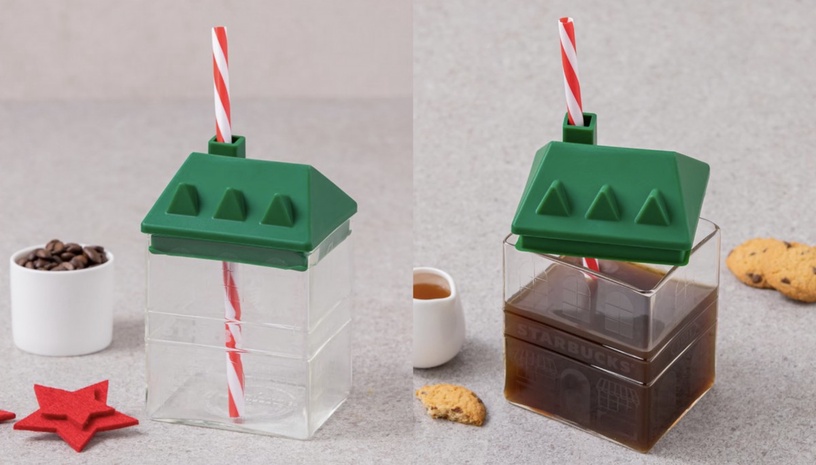 Christmas Brown Bear Mug
The Christmas Brown Bear Mug is so cute that it makes your heart beat! Wear a green painter hat and a red plaid scarf. The whole cup is designed in 3D to make the Christmas atmosphere more dazzling. This mug has a capacity of 355ml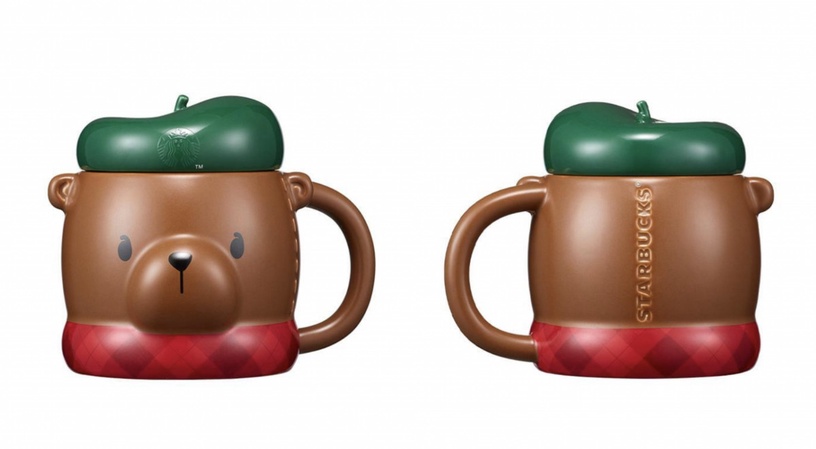 Christmas Green Snow/Red Snow Glass
The Christmas snow glass comes out in red and green, and the inside and outside of the cup are covered with snow, reminiscent of a snowy Christmas! This cup has a capacity of 503ml and is a heat-resistant glass product that can hold hot drinks. It is super suitable for use in cold winters. Both colors are worth all-inclusive!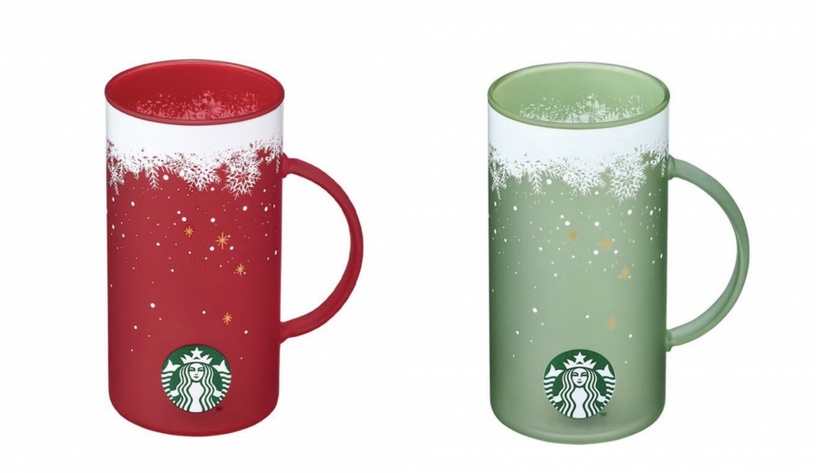 Santa Polar Bear Glass
The Santa polar bear glass is really tempting at a glance! Santa polar bear wearing a Christmas hat, after pouring a milk, the bear's face is more vivid~ this is a 296ml heat-resistant glass.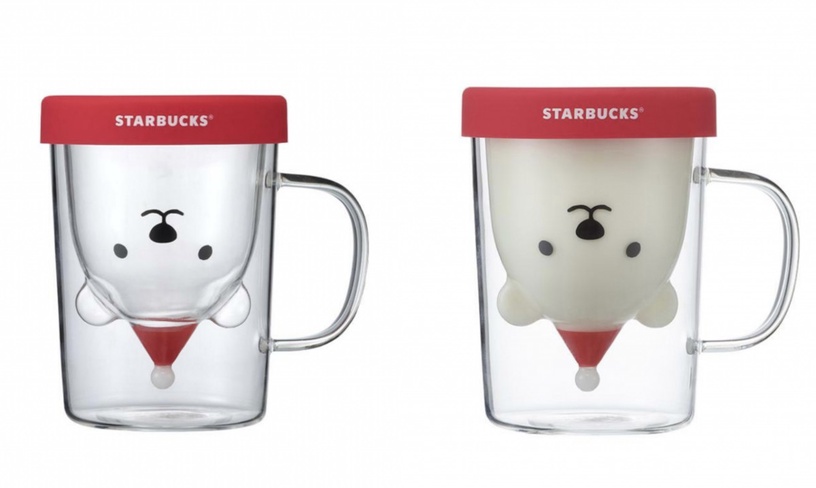 Christmas Toy Shop Latte Art Set
This is a set of latte art tools that beginners can easily make. There are gingerbread man, bear and snowflake patterns. Just sprinkle cinnamon or cocoa powder to complete a charming drink!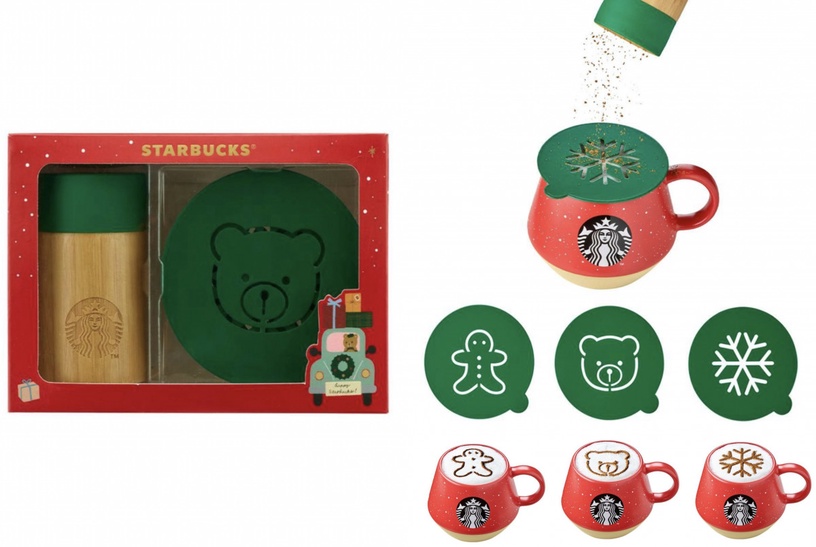 Comments