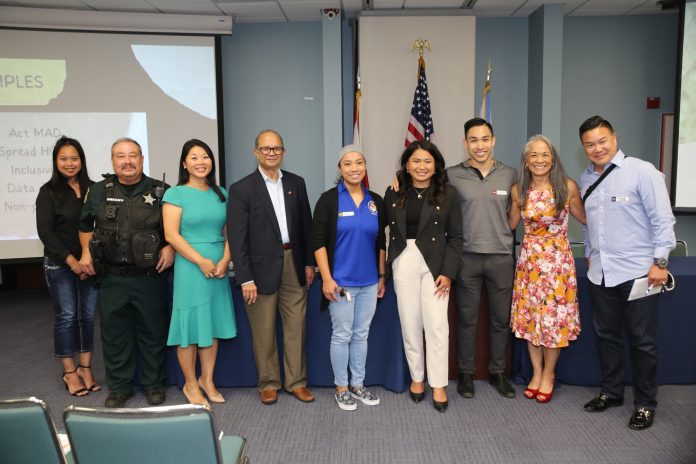 May is Asian/Pacific American Heritage Month – a celebration of Asians and Pacific Islanders in the United States. It gives us a great deal of pleasure to invite you to a Town Hall meeting on Wednesday, May 24th hosted by Asian American Pacific Islander Coming Together (ACT).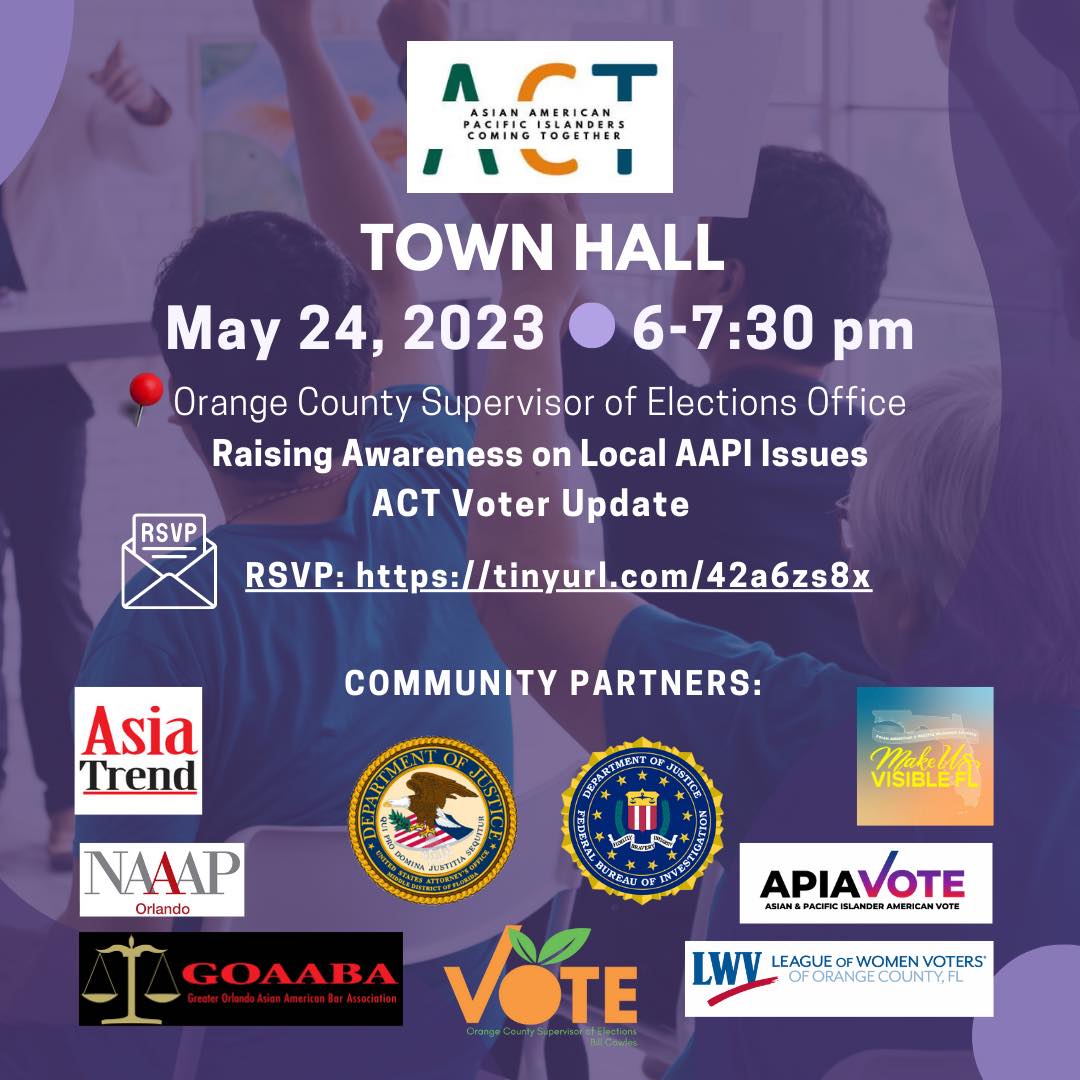 ACT is a Central Florida based grassroots initiative launched in June 2022. ACT was formed by a group of independent, non-partisan concerned citizens to provide an educational public platform for the Asian American Pacific Islanders ("AAPI") community.
ACT's goal is to engage, educate, and empower the "AAPI" community in Central Florida and amplify AAPI voices through voter engagement.
AAPI in Central Florida is a voting block of about 50,000 plus and growing and influential in helping shape the political spectrum locally. This is a wonderful opportunity for you to meet AAPI community leaders and understand the key issues facing the AAPI community.
Attached you will find an official invitation and registration link to the event and we look forward to meeting you there.
RSVP: https://tinyurl.com/42a6zs8x
Comments