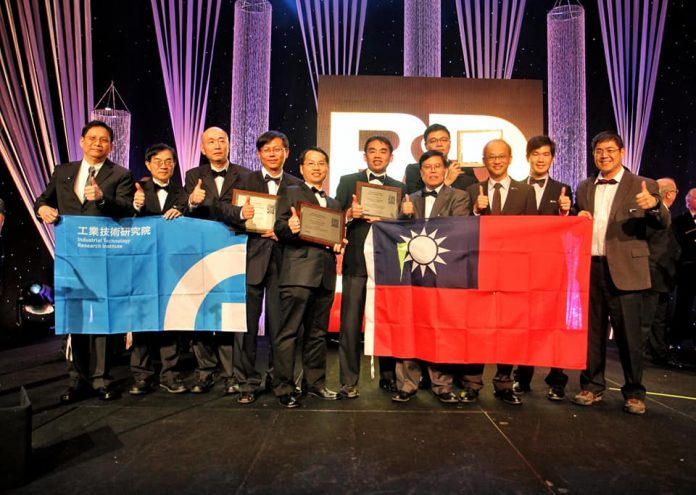 Industrial Technology Research Institute ITRI received three 2018 R&D 100 Awards on November 16 in Orlando, Florida. ITRI's technologies were selected as winners for innovation in the Software/Services, IT/Electrical, and Mechanical Devices/Materials categories. This year's winners are as follows.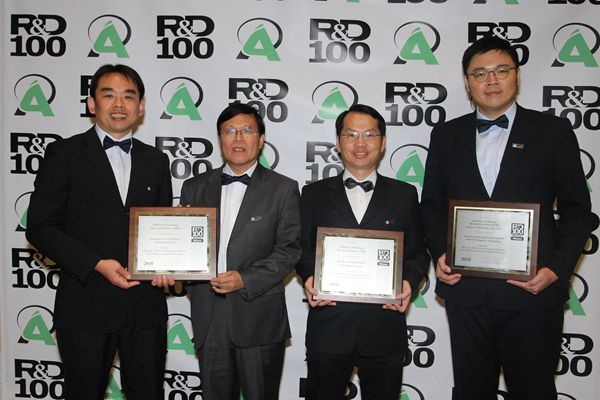 Automatic Police UAV Patrol System (Software/Services Category)provides fully automated unmanned aerial vehicle (UAV) police patrols. It significantly boosts efficiency, deployment flexibility and surveillance quality for police, minimizing human involvement and risks during regular patrols.
Functional Dyeing Synchronized with CO2 Supercritical Technology (Mechanical Devices/Materials Category)is a single-bath supercritical fluid dyeing (SFD) process for PET or blended elastic textiles to provide wicking performance. This technology uses supercritical carbon dioxide as the dyeing solvent instead of water, thereby eliminating water consumption and pollution and optimizing textile manufacturing since textiles no longer need drying.
Portable UVC LED Water Sterilizer System (IT/Electrical Category)is the world's first solar-powered flow-water sterilizer for emergency use. It efficiently produces clean water by killing water-borne bacteria with UVC LED technology. Unlike mercury lamp disinfection systems, ITRI's sterilizer is mercury-free, energy-saving, compact, and durable.

R&D 100 Awards
Tim Studt, Panel Judge and Consulting Editor of R&D 100 Awards, commented that ITRI keeps improving the technologies it submitted and is looking into different areas that it did not even thought about five years ago. Laura Panjwani, Editor of R&D 100 Awards, was also impressed that ITRI continues to show great R&D and was delighted to see ITRI's presence at the Awards. "You guys have a lot of innovative stuff coming down the pipeline, and you are really trying to make things that are cutting edge and bring them to this competition," she said.
"We are thrilled to win at R&D 100 Awards once again. I believe these winning technologies will provide a new force for the transformation of Taiwan's industry," said ITRI President Edwin Liu. "Through our efforts in promoting startups and upgrading industries, we hope these innovative R&D results can be successfully delivered from lab to market, contributing to economic growth," he stressed.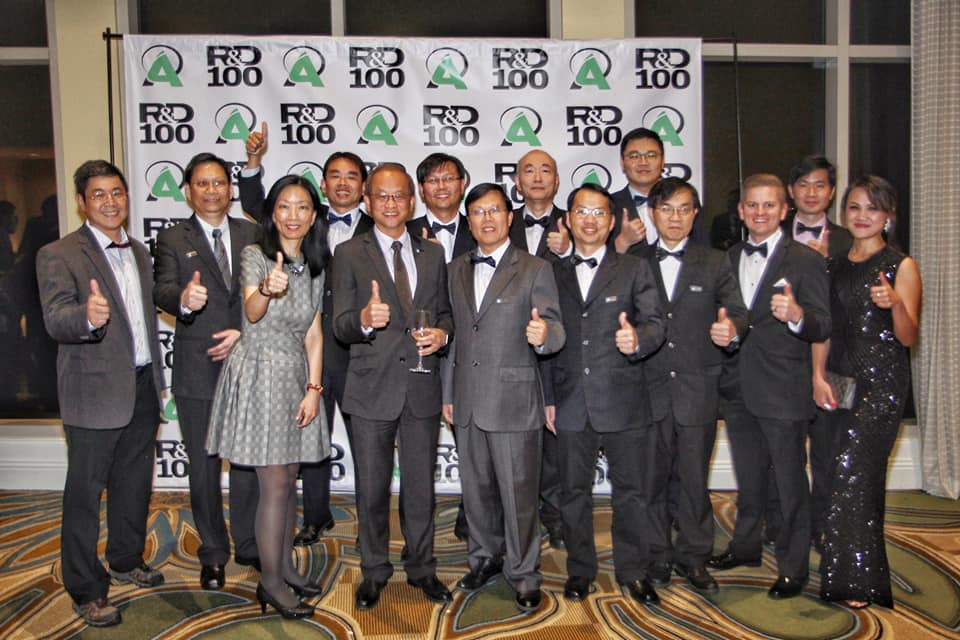 Since 2008, ITRI has received 39 R&D 100 Awards for its outstanding contributions toward innovating a better future for society and pushing the boundaries of what is possible. Many of ITRI's winning technologies have been licensed and commercialized through industry partners. Other R&D 100 Awards recipients this year include MIT Lincoln Laboratory, Los Alamos National Laboratory, Dow Chemical, and NASA.
Photos: C.K. Lau 
Comments