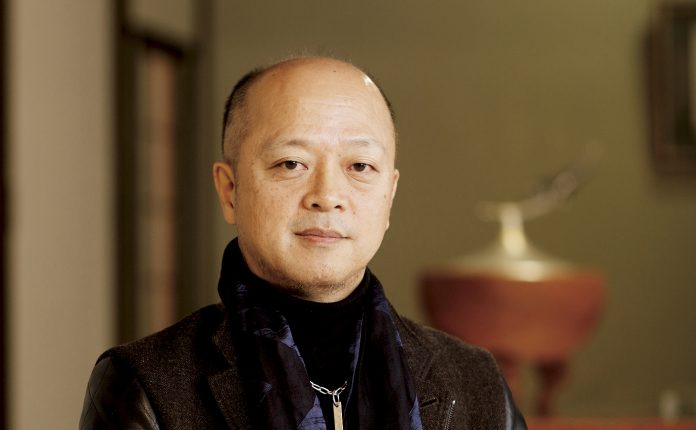 Artist Ohi Toshio Chozaemon XI presents "The Spirit of Japanese Craftsmanship (Kogei) and Tea Ceremony" on January 23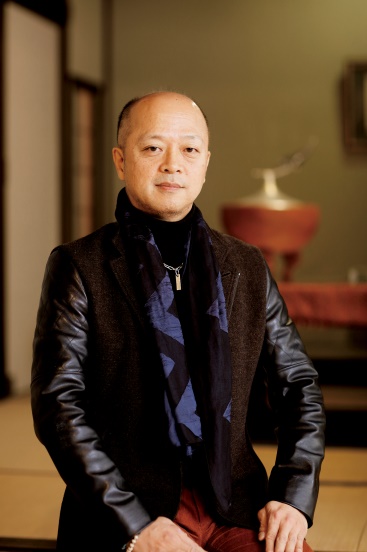 The Consulate-General of Japan in Miami presents a series of lectures by renowned Japanese pottery artist Ohi Toshio Chozaemon XI on Wednesday, January 23.
Mr. Ohi will host "The Spirit of Japanese Craftsmanship (Kogei) and Tea Ceremony" at 10 a.m. at Florida International University, located in the College of Business room CBC R233 at 11200 S.W. 8th Street in Miami, and at 3:30 p.m. at the Morikami Museum and Japanese Gardens, located at 4000 Morikami Park Road in Delray Beach. Admission to the lecture at FIU is free. The lecture at Morikami is free with paid museum admission.
Born in Kanazawa City, Ishikawa Prefecture, Mr. Ohi is the 11th generation in a family of potters known for "Ohi Yaki" pottery, a traditional style of Raku ware dating back more than 350 years. Raku is a type of pottery customarily used in Japanese tea ceremonies. Therefore, most "Ohi Yaki" consists of tea utensils and bowls.
The Ohi method of pottery-making involves using soft clay soil, shaping the piece by hand, coating with a ceramic glaze and firing in a kiln at low temperatures. The pieces are often removed from the kiln while still glowing hot and then allowed to cool in the open air, resulting in fairly porous vessels. The final distinctive glaze is meant to contrast with the powdered green tea used in tea ceremonies.
In conjunction with "The Spirit of Japanese Craftsmanship (Kogei) and Tea Ceremony" at FIU and Morikami, Mr. Ohi will lead two full-day, hands-on pottery workshops at the Ceramic League of Miami on January 21 and 22. Both workshops are sold out.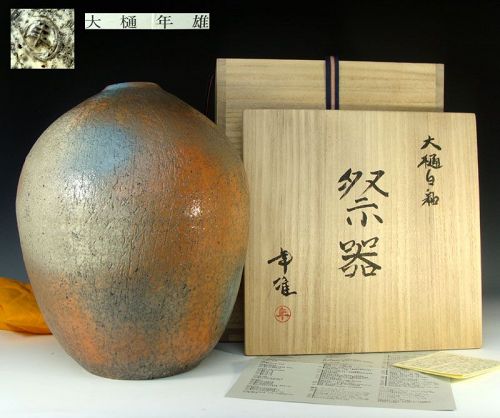 Mr. Ohi is a proponent of Kogei, a highly-regarded Japanese art form that combines form and function, bringing beauty to everyday objects such as ceramics, lacquer designs, silk fabrics and more. Ohi transcends the physical and cultural boundaries of Kogei by promoting its discourse beyond Japan through his partnerships with universities, cultural organizations and ceramic programs around the world.
Mr. Ohi's art works have been collected by the David Rockefeller Office in New York, the Rothschild in Sweden, the Huntington Library of Los Angeles County Museum of Art, the Detroit Institute of Arts, the Musée National de Céramique de Sèvres in Paris, the Jingdezhen Ceramics Museum in China, the Taipei Fine Arts Museum in Taiwan and the 21st Century Museum of Contemporary Art in Japan.
Currently, Mr. Ohi serves as Advisory Member to the Commissioner of the Agency for Cultural Affairs of Japan, Visiting Associate Professor of Rochester Institute of Technology in New York, Advisor for the Shanghai Art Collection Museum International Expert Committee, Visiting Associate Professor of Shanghai Art & Design Academy, Visiting Associate Professor of National Tainan University of the Arts in Taiwan, Visiting Associate Professor of Kanazawa University in Japan and Adjunct Instructor of Tokyo University of Fine Arts.
Mr. Ohi earned his Master of Fine Arts degree from Boston University in 1984. He has received numerous awards and accolades for his work including the Prime Minister of Japan Prize in the 54th Japan Contemporary Craft Exhibition in 2015 and The Minister of Education, Culture, Sports Science and Technology Prize in the 57th Japan Contemporary Arts and Crafts Exhibition in 2018.
---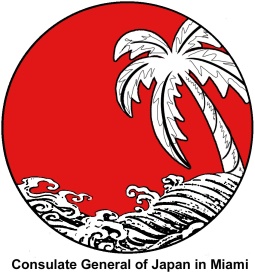 For more information about the Consulate-General of Japan in Miami, please contact Miwako Patton at [email protected] or Hector Franco at [email protected] and visit www.miami.us.emb-japan.go.jp/itprtop_en/index.html.
Comments