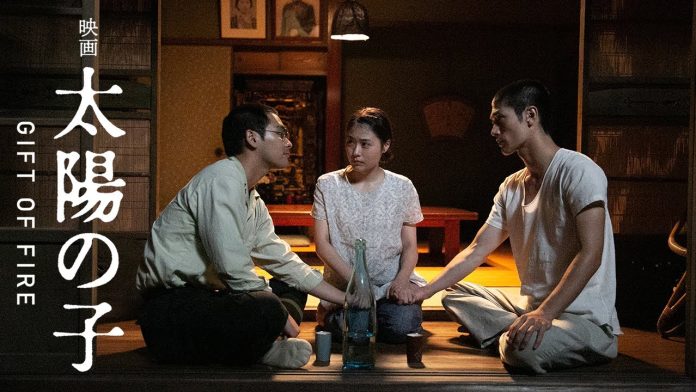 I caught up with Japanese producer Ko Mori, as he prepares to release the highly anticipated, Sundance award winning Gift of Fire. (See the full interview here) The period piece, set during World War II, was written and directed by Hiroshi Kurosaki, who just released "Wife of a Spy". "Gift" tells the story of Japan's little-known attempt to build an atomic bomb in the waning days of WWII. While it wasn't kept completely a secret, it has not been widely publicized, an uncomfortable subject for the Japanese. In fact, the script did not go anywhere when Kurosaki shopped it around in Japan. But now it finds an American audience thanks to NHK and producer Ko Mori.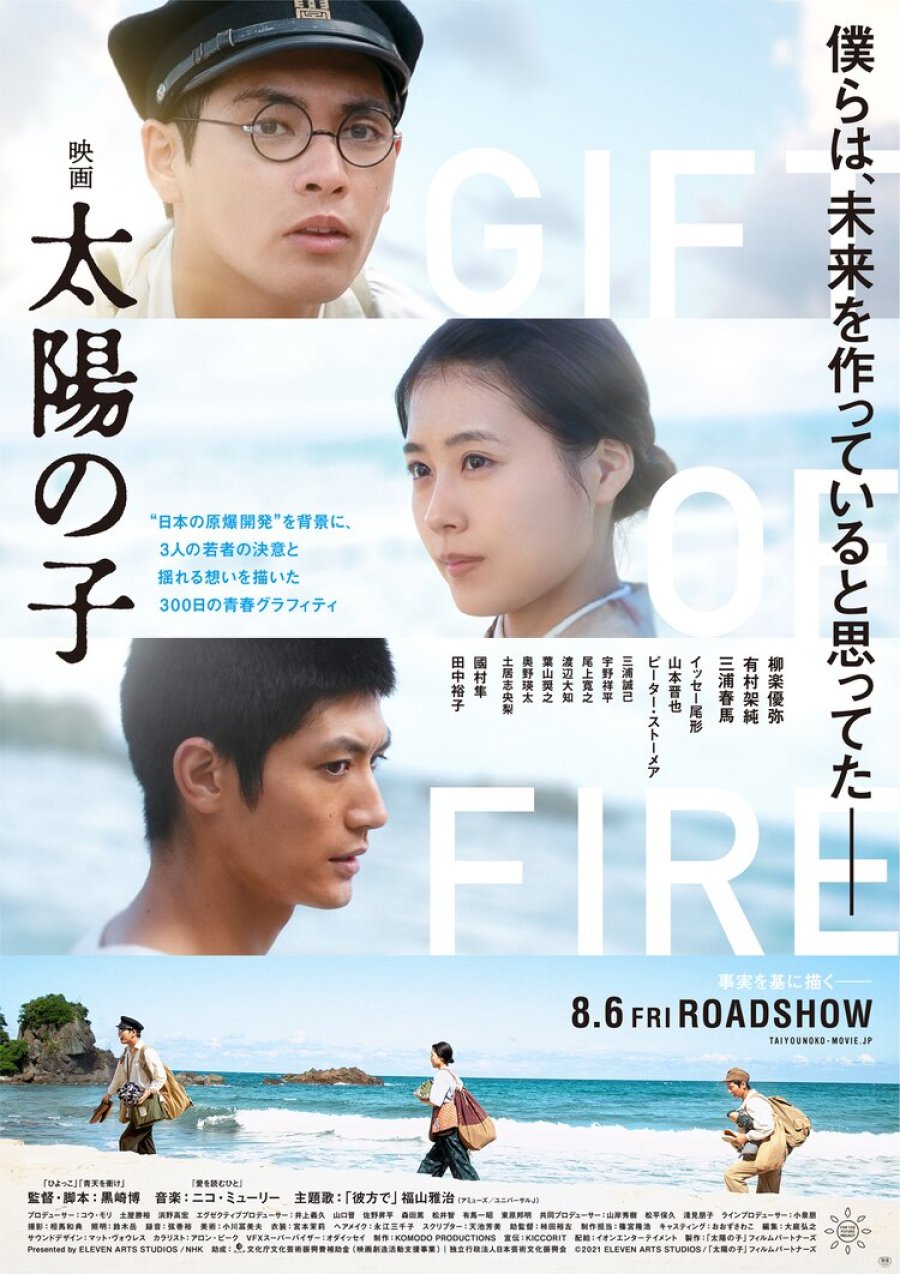 Ko Mori tells us the movie was shot completely in Japan and it was all shot pre-COVID. The journey started over 10 years ago, however, when Kurosaki found this story at a library in Hiroshima through a book that was a diary of a person's account of being a scientist building this atomic bomb. Kurosaki then built his screenplay around it, as he was fascinated with the young people's experience and coming-of-age during wartime.
As a producer of the movie, the script came to Ko Mori and he was instantly interested. "At that moment, personally, I did not know about the atomic bomb and I was quite shocked. The script however was organically portrayed in the characters, how they lived, how they loved, and lived through their time and I was fascinated by that." Kurosaki then took a trip to Los Angeles and they met up. Ko was instantly attracted to Kurosaki's vision, passion and desire to bring this story to the world.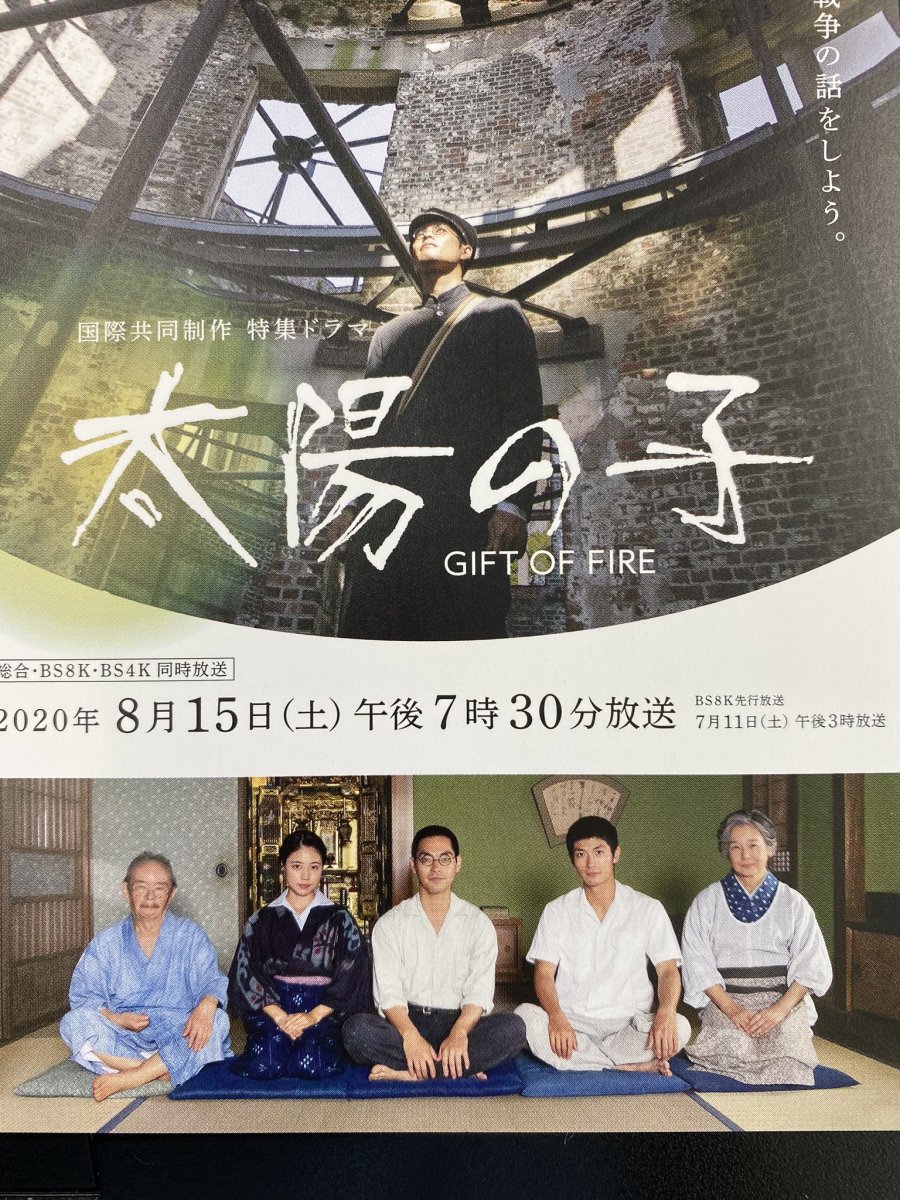 Despite the fact that this is a Japanese language film and a period piece, Ko is going the small independent film route, through film festivals and a city-by-city slow release, going after the Japanese and history-lover market first, hoping to reach a wider audience that way.
I asked what Ko Mori's favorite scene was and he cited a scene where one of the main characters, Hiroyuki (Miura Haruma), the younger brother of main character, Shu (Yagira Yuya), came back briefly from the war for a brief rest, but knew that he would go back to war. He spent time with his family and a female childhood friend, Setsu (Arimura Kasumi). Because he had to go back, he was depressed and torn. When Shu, Setsu and Hiroyuki take a small trip to the beach, he goes out to the ocean and attempts suicide. Thankfully, his brother saves him. The emotional moment was also the most difficult to film because they had one shot to shoot this, due to the weather and lighting conditions, and the crew had to nail it in one take, which they did. The actors were on edge but gave a perfect performance, ultimately creating the perfect shot they needed.
About Ko Mori and His Other Projects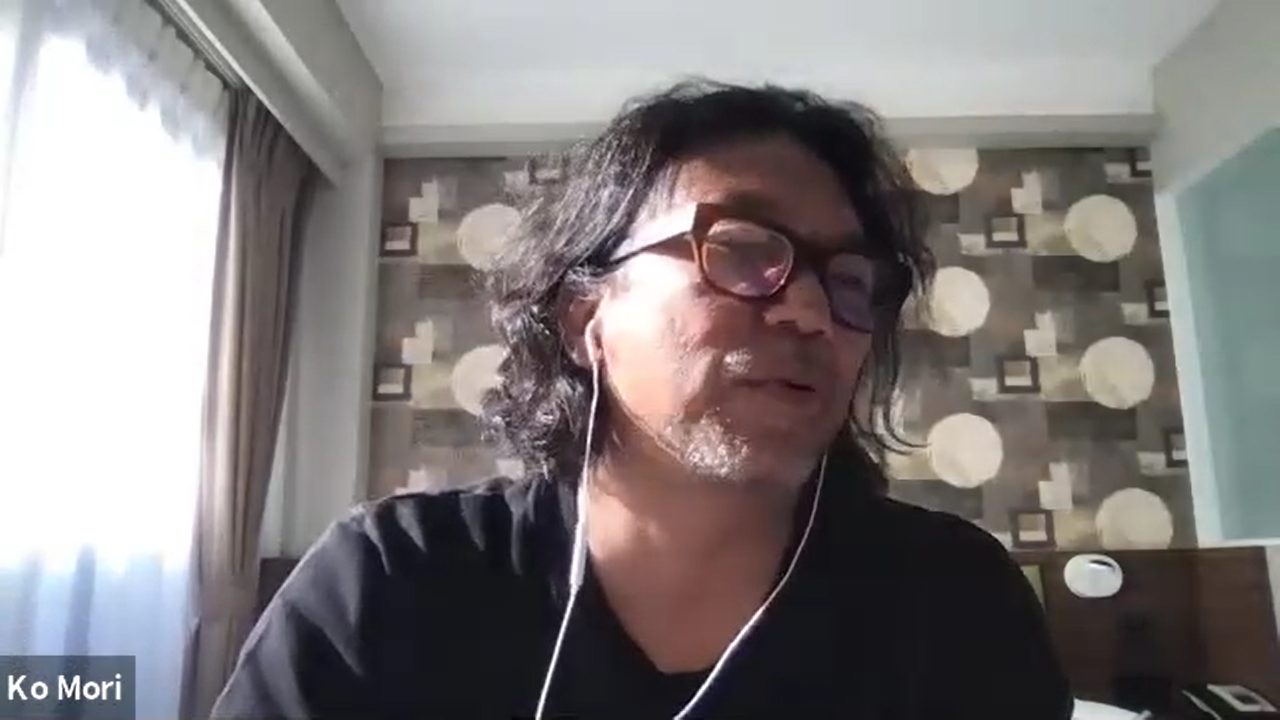 Most importantly, Ko is a fascinating character himself and "Gift" displays just one of his many dimensions and hats. Originally from Japan, Ko now resides in Los Angeles, where he acts as the President and CEO of Eleven Arts, which distributes primarily Japanese Anime to the American market, and produces films in the US and globally. Under his belt are Lords of Chaos (2018 Sundance Film Festival Official Selection; Dir. Jonas Akerlund), Downrange (2017 Toronto International Film Festival Official Selection; Dir. Ryuhei Kitamura) Man From Reno (2015 Independent Spirit Award Nominee; Dir. Dave Boyle), Uzumasa Limelight (2014 Winner of Best Picture and Best Actor at Fantasia International Film Festival; Dir. Ken Ochiai), and other film and tv programs.
Ko is excited about the future and rise of Asian film and its acceptance in the American market. He does believe Japanese movies are made for the Japanese market and hopes to see more movies like "Gift of Fire" which are true to Japanese roots naturally cross over, like "Parasite" did for Korean film. Ko sees the streaming platforms as helpful to exposing authentic Asian cinema to the world market.
He also believes that the Asian stories need to get out to the American market, while retaining the Asian culture and not watering it down. His next projects are going to address this and continue the cross cultural trend of "Prisoners of the Ghostland", another Japanese movie that he produced. "Prisoners" is a samurai-Western action film, starring Nicolas Cage, Sofia Boutella, and Bill Moseley. It is available for streaming on any platform including Amazon and Hulu.
During the filming of "Prisoners", he enjoyed working with the American talent and praised their professionalism and desire to accommodate. There are unique challenges that boil down to the crew structure. For example, in America, the Director of Photography would control the lighting, but a cinematographer in Japan would not be in control of this aspect. When working with cross cultural teams and different roles and authority are in play, there is always room for misunderstanding. But Ko's cross cultural teams, especially on the set of "Prisoners" worked well due to his leadership. Not limited to Japan, Ko worked with Jonas Akerlund on a movie called "Lords of Chaos" released in 2018 and the US in 2019. That specific movie was filmed in Norway and Hungary.
Ko is actually best known for his work in the distribution of anime and has been heartened by the growth of Japanese anime in America. He sees an upward trajectory for the genre especially with the success of feature-length movies like the Dragonball series and franchise. Ko cites the huge hit, "Demon Slayer: Kimetsu no Yaiba – The Movie: Mugen Train" which has earned $30 million in America alone and $503 million worldwide.
Ko does see the industry shifting to more streaming but believes there will also still be a market for movie goers. He has adapted well to this changing world and while he is at home, he spends time in the mountain side of Los Angeles, removed from the city. He likes to hike, run and surf. But he also spends a lot of time watching movies, his favorite being mafia movies like "Godfather" and "Scarface". We share a love for horror movies, especially high quality ones and when asked about his favorites, he read my mind and the James Wan movies, like the Saw franchise, and the J-horror like "The Ring" and "The Grudge".
Back to the "Gift of Fire", it was screened in theaters across Japan on August 6th, 2021. On October 22nd, it screened at the 12th Annual Awareness Film Festival at Regal Cinema at LA Live, 1000 Olympic Blvd. And a Q&A followed with Ko.
About "Gift of Fire"
"Gift" is a co-production between Japanese broadcaster, NHK, and Eleven Arts Studios, Ko's company. Award winning composer, Nico Muhly (The Reader), composed the score. Gift of Fire stars Yuya Yagira, who won the Cannes award for Best Actor for his work on Hirokazu Koreeda's Nobody Knows. In Gift of Fire, Yagira portrays a young scientist on the Japanese bomb-building team who struggles to honor his obligations to science, his family, his country, and his own morality while working to develop an atomic bomb. The film charts the relationship of the scientist, his younger brother, an air force pilot, played by the late Haruma Miura (Attack on Titan), and their lifelong female friend played by Arimori Kasumi (Rurouni Kenshin: Final Chapter Part I – The Final). Yagira's character, as well as the story, is based on the diary of an actual Japanese atomic researcher that was discovered 10 years ago by Kurosaki. Working mainly for public broadcaster NHK, Kurosaki has directed episodes of the smash-hit 2017 NHK drama "Hiyokko." His script for Gift of Fire won a special mention for the 2015 Sundance Institute/NHK Award.
About Awareness Film Festival
The Awareness Film Festival was founded to raise awareness of various causes that exist in our society today. Through independent filmmakers from across the globe Awareness Film Festival is able to impart critical social messages that need to be heard, through entertainment. The goal is to offer films that do more than just entertain.
Quotes From Ko Mori, Hiroshi Kurosaki, Skye Kelly
Ko Mori, the film's producer, says about creating Gift of Fire, "When I first read the script for Gift of Fire I didn't know that during WWII, Japan was developing an atomic bomb alongside the rest of the world. Instead of being a grand WWII film, the story focuses on the intimate details of three youthful characters' lives. They deal with the same struggles as the rest of us, while also taking part in the life-changing scientific developments of the era and a war of epic proportions. Upon reading the script, I immediately felt that this story needed to be shared.
It was difficult to make the film, because particularly in Japan, the film addresses a very difficult subject. Anything related to the atomic bomb is very sensitive to people in both countries, as it should be. WWII was a period of great divide between the US and Japan, and I wanted to produce this film in both countries, to help signify the growth of the collaboration between the two places and cultures, and to look at how far we have come."
According to director Hiroshi Kurosaki: "Gift of Fire is a story of youth and the dreams and possibility of science. On one hand, the story reflects the romanticism present when floating on the surface of the ocean and looking up at the starry skies to imagine the vastness of the universe. On the other hand, the story explores the crimes that can be committed in the name of science and discovery, with the backdrop of WWII, but connected to the present. I hope that people all over the world will watch this film and challenge their own ideas about war, youth, science, and love."
Skye Kelly, the Awareness Film Festival Founder and Director adds: "We felt it was an important film to screen as it raises awareness and light to the complexities of those caught in times of war. Putting ourselves in someone else's shoes is a gift that "Gift of Fire" gives us in the time of WWII and it is also beautifully shot and acted."
Comments