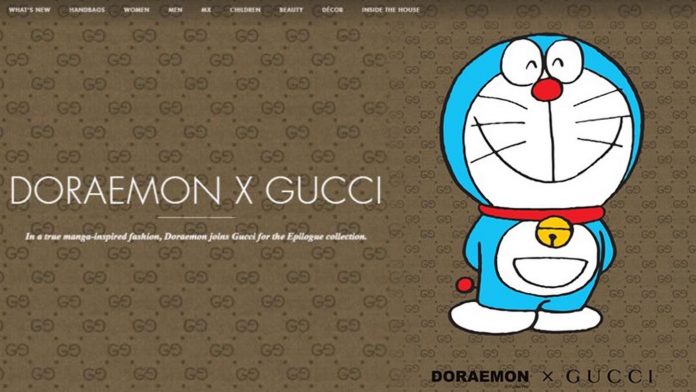 Gucci has now released its Doraemon capsule collection in celebration of New Year 2021. The Doraemon x Gucci Epilogue collection features over 50 items, including jackets, shirts, coats, track pants, sneakers, shorts, watch, sunglasses, bags, and card case, in Gucci's classic monogram pattern with Doraemon prints and accents. 
Doraemon is a cat-shaped robot that arrived from the 22nd century to both help and torment his best friend, Nobita, using a plethora of gizmos stashed inside his "four-dimensional pouch." 
If you're interested in getting a hold of these Doraemon x Gucci items, check out via Gucci's online store
There are a lot of people discussing on Twitter in Japan today, but in the online questionnaire survey, more than 64% of the people are reluctant to buy.
Comments