Attention ARMYS! If you happen to traverse along Times Square NYC, be sure to stop by the LINE FRIENDS store to shop for some BT21 merchandise. Even if you are not a fan (ARMYS being the official name of BTS fans), the displays, photo-ops, and cute character goods (including LINE FRIENDS characters) are certainly worth the pit stop.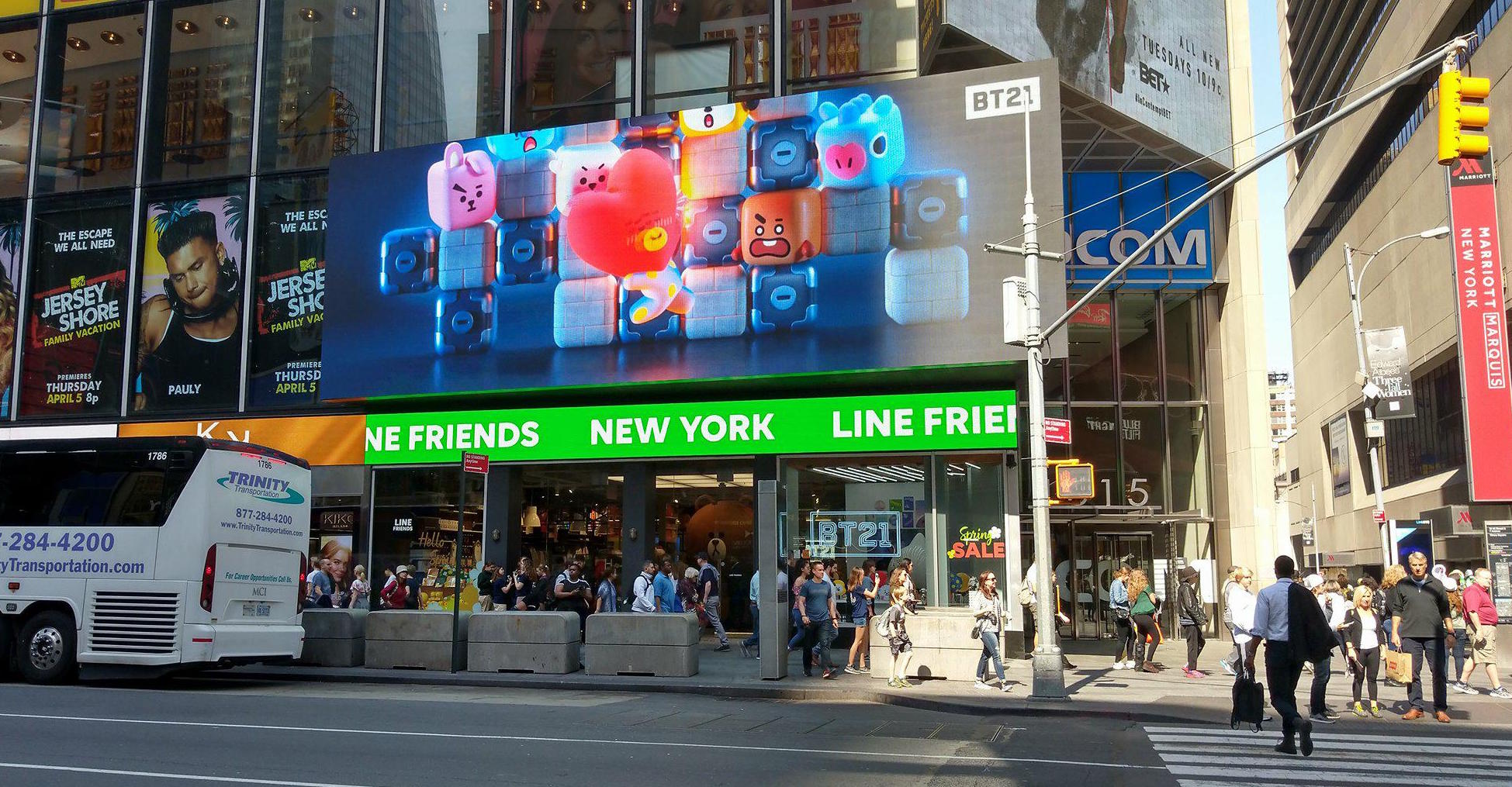 BTS teams up with LINE FRIENDS to Create BT21:
The eight different characters of BT21 made their official debut in Seoul back in December 2017. The project is a collaboration between BigHit Entertainment and LINE FRIENDS CREATORS, with the seven BTS members participating in the creative process of designing simple character concepts which are then revised and realized by a team of professional artists. A series of thirteen mini episodes, titled Making of BT21, is available on YouTube to show behind the scenes footage of the members' works.
The world of Universtar BT21:
Briefly explained in Making of BT21, the name BT21 came from merging "Bangtan" (from the group's name, 방탄소년단, or Bangtan Sonyeondan when Romanized) with "21" to represent the 21st Century and their impact in 21st century pop culture.
The line consists of eight characters, seven of which have concept designs by BTS. The characters are Tata, Van, RJ, Chimmy, Cooky, Shooky, Mang, and Koya. Interesting to note is that Van, a robot character who protects the other seven characters, was created to represent ARMYS.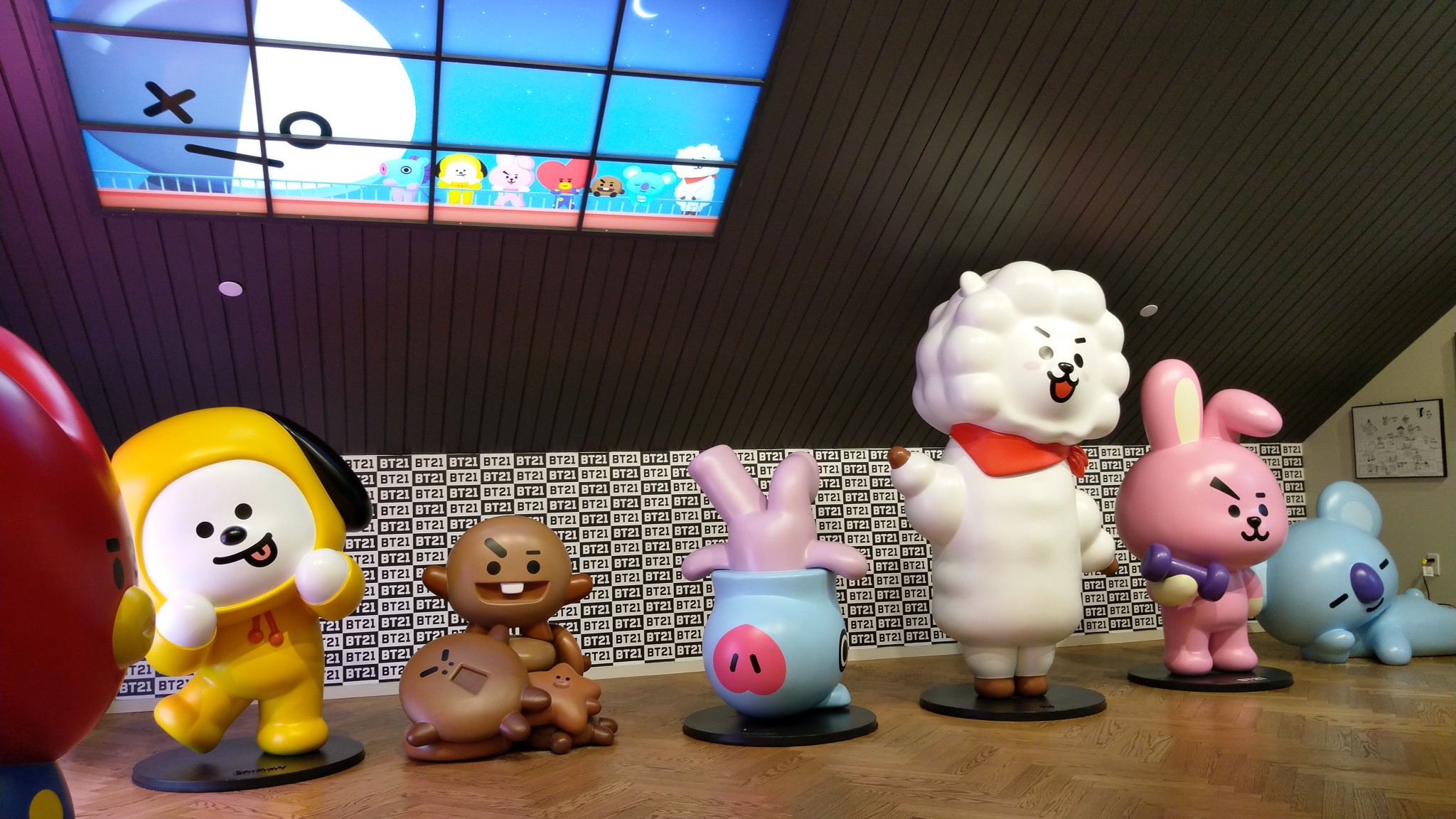 Strong merchandising: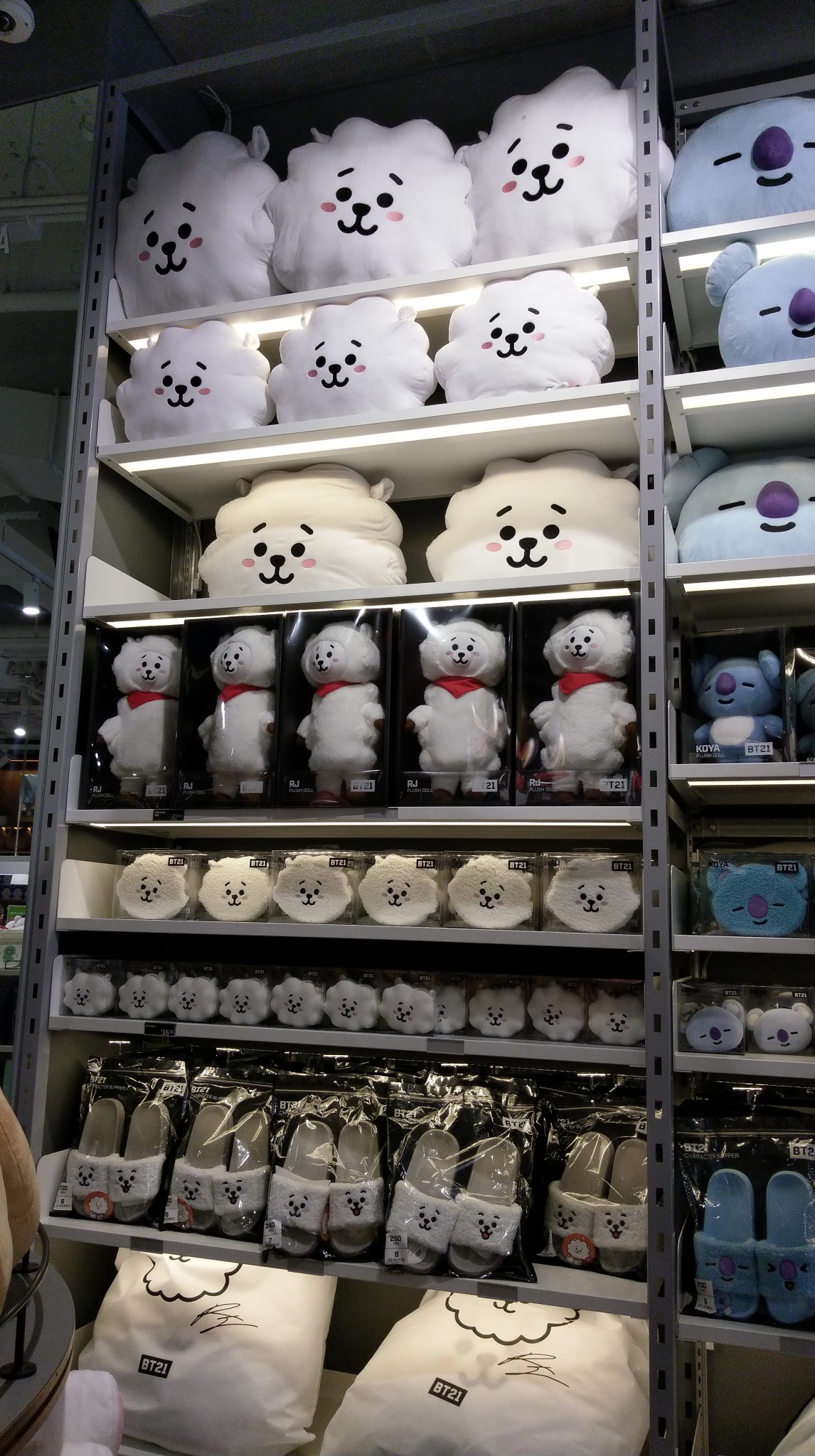 As a K-pop group, BTS has undoubtedly strong marketing techniques to build and reinforce their popularity with fans across the globe. A quick stop in the LINE FRIENDS NYC store makes it apparent that BTS's merchandising extends far beyond the music market. BT21 character dolls, cushions, stationery, and hair accessories, among many other products, line the walls of the store from top to bottom.
In terms of pricing, some of the items are on the more expensive side, depending on what you purchase, of course. The NYC store actually limits customer purchases of BT21 products. For instance, at most 2 large-ticket items (e.g. plush dolls, cushions) per customer, and up to 10 smaller-ticket items (e.g. hair accessories, stationery) per customer.
Many of the practical stationery items are reasonably priced. A4 size plastic file folders are marked a $2.95, character gel pens are $4.95, and a B5 notepad is $6.95—all good prices for licensed character goods. Standing plush dolls are at a flat rate of $32.95, regardless of character. So if fans choose RJ over Koya, the would certainly get a larger plush for the same price. Cushions come in two sizes, 30cm and 42cm, priced at $29.95 and $42.95, respectively, and are packaged in a large drawstring bag with the character animation and the BTS member's printed signature. Apparel is as you would expect of LINE FRIENDS series, ranging from $26.95 for t-shirts to $53.95 for higher end hoodies.
Regardless of the cost, it is a worthwhile investment for ARMYS, especially when buying in-store is certainly less expensive than going through online or third-party sellers who may charge additional shipping and service fees or raise prices. However, as K-pop merchandise has had a long-standing history of being more accessible and affordable to fans, this is certainly a change, partly due to the collaboration with LINE FRIENDS CREATORS.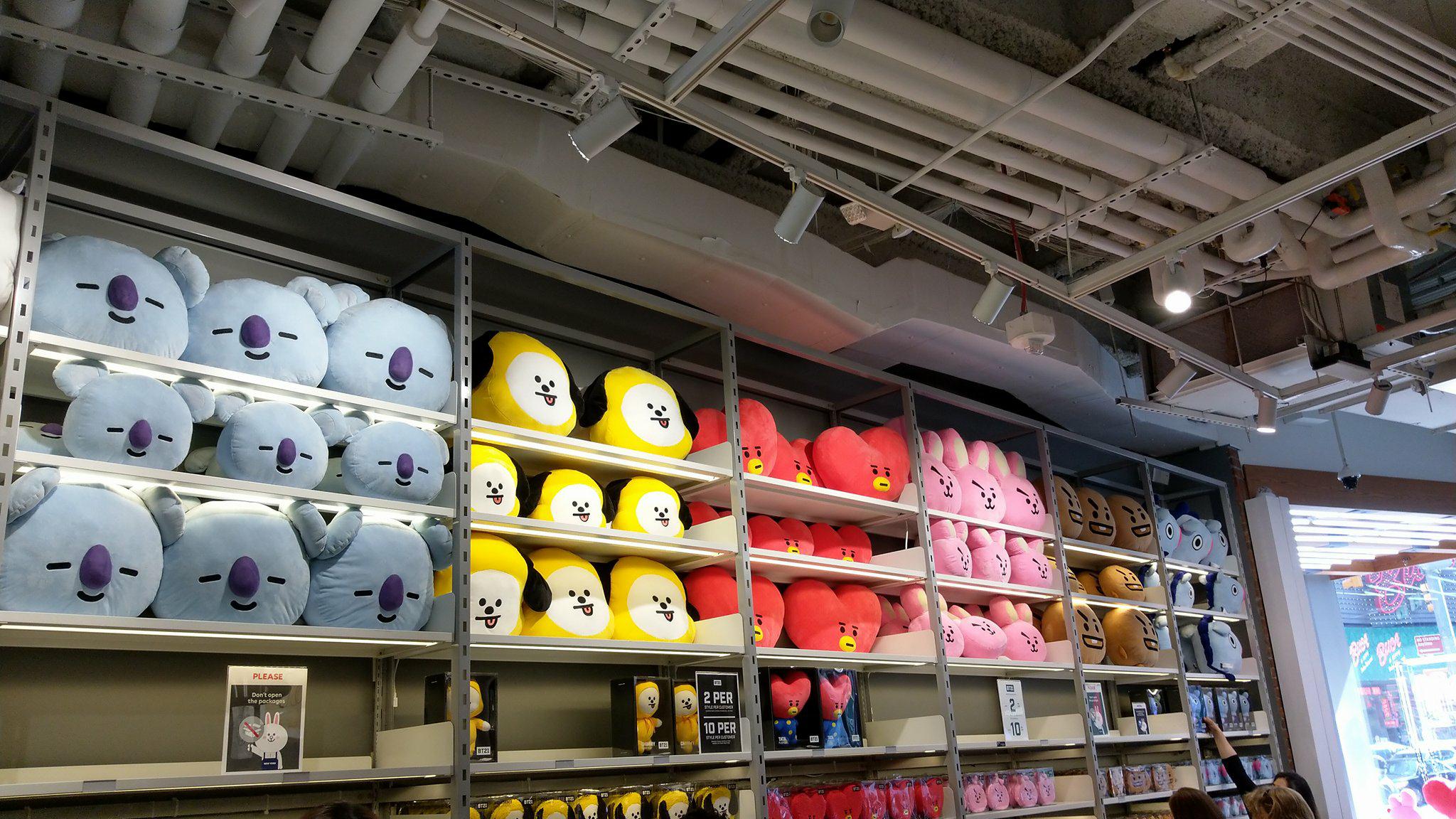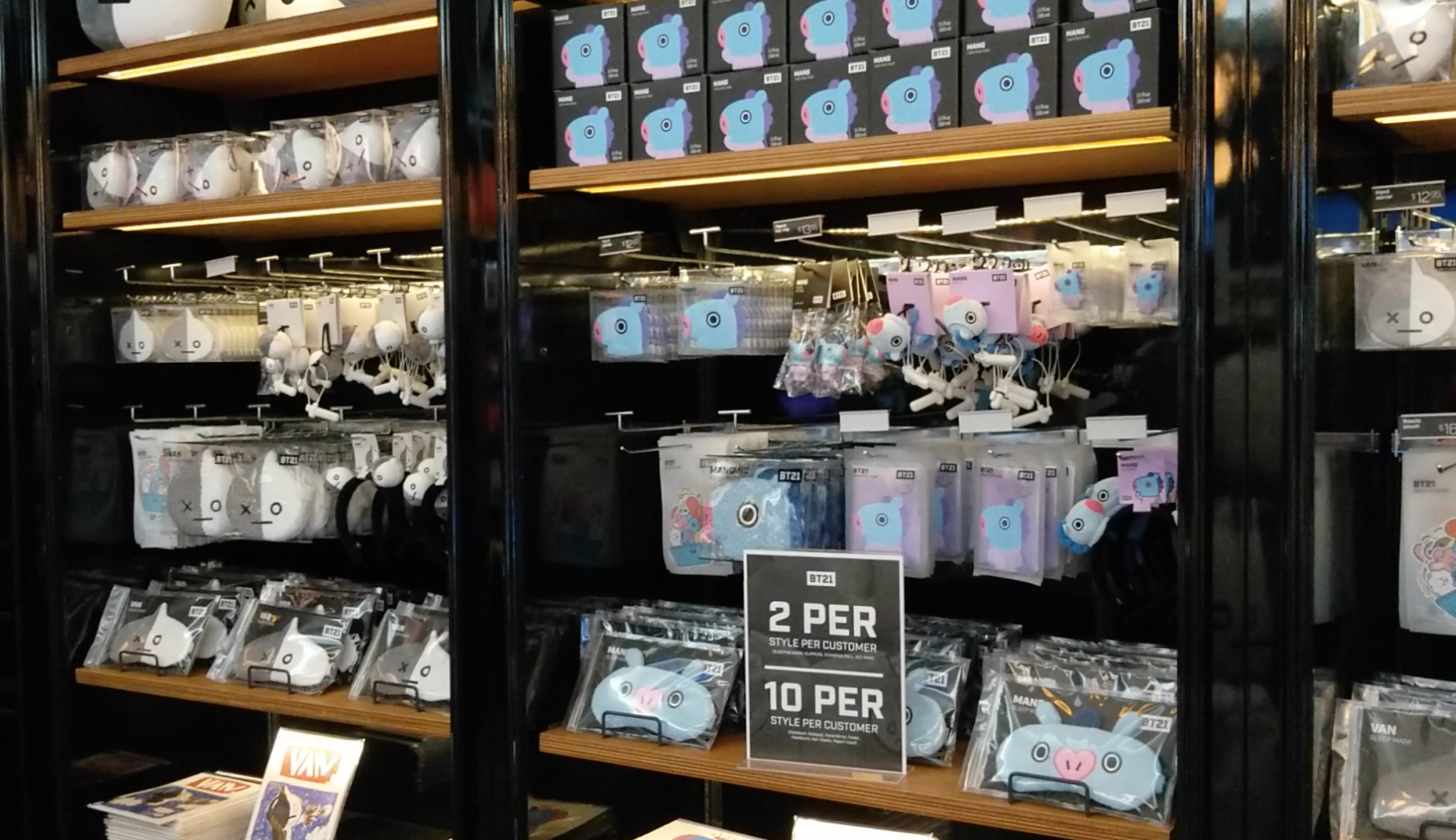 In addition to merchandise sold at stores, fans can also download BT21 LINE stickers for free until September 2018. Several other LINE sticker packs can also be purchased, but there are a couple of packs for free. And if you are into games (or are looking into a non-committal game to play), you can download Puzzle Star BT21, an app game available for free on Apple's App Store and the Google Play Store (Source)..
Beyond New York City, BT21 merchandise can be purchased from official online platforms (LINE FRIENDS Official Amazon Store) as well as in person around the world in Seoul, Incheon Airport, Harajuku, and their recently opened store in Hong Kong's APM Mall. For more information on LINE FRIENDS, Universtar BT21, merchandise, and store locations, please visit: https://www.bt21.com/main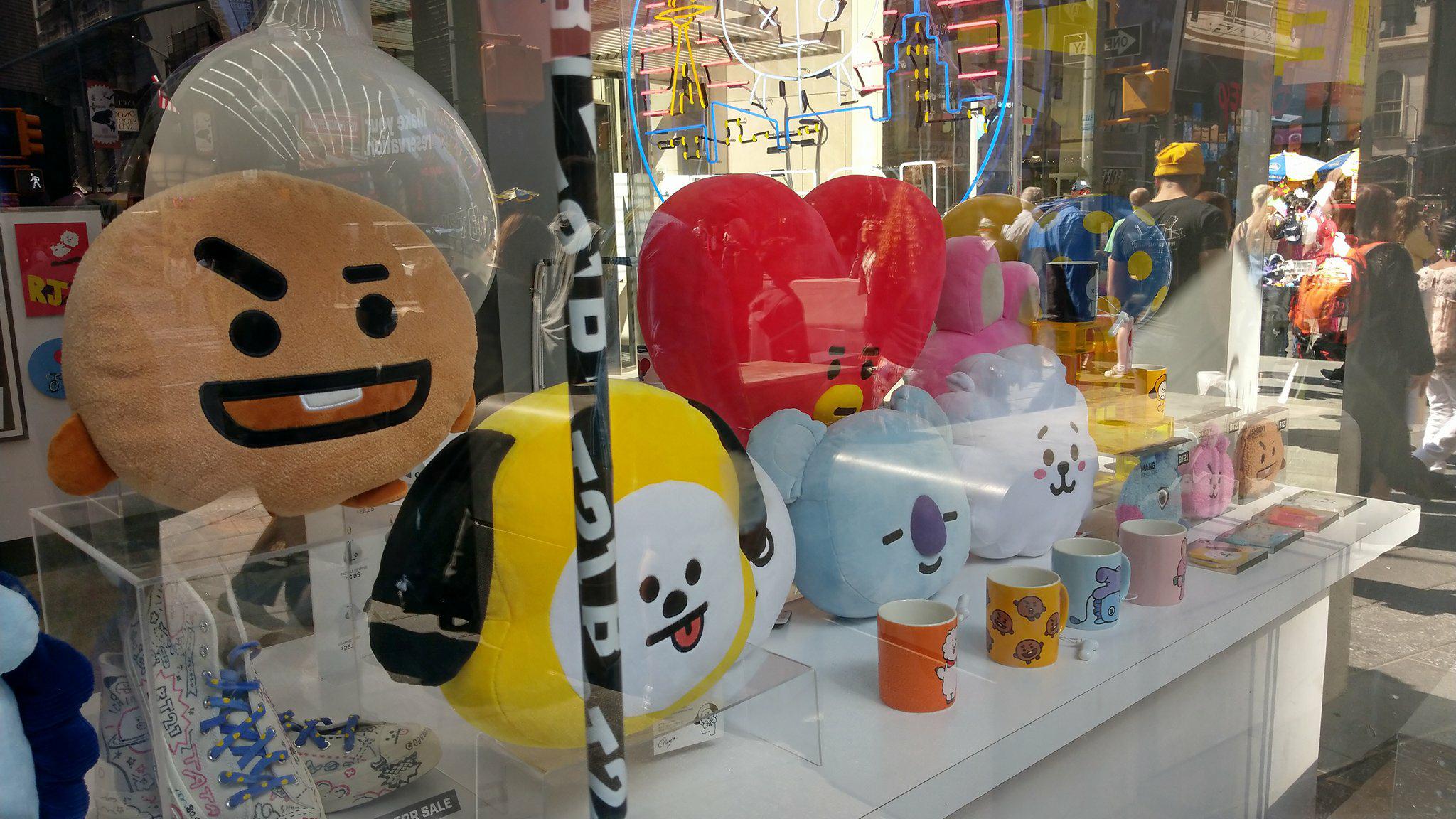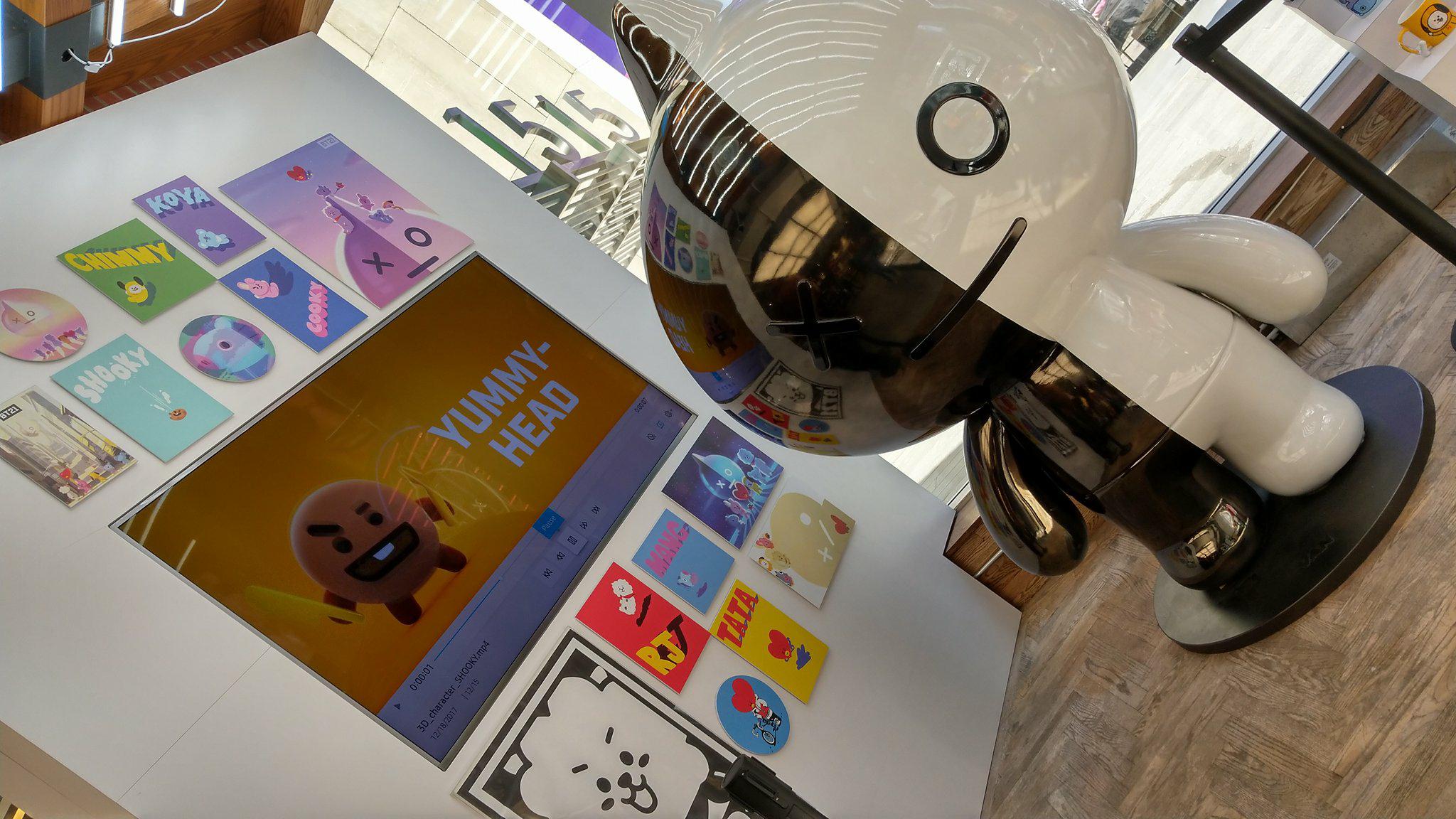 Comments