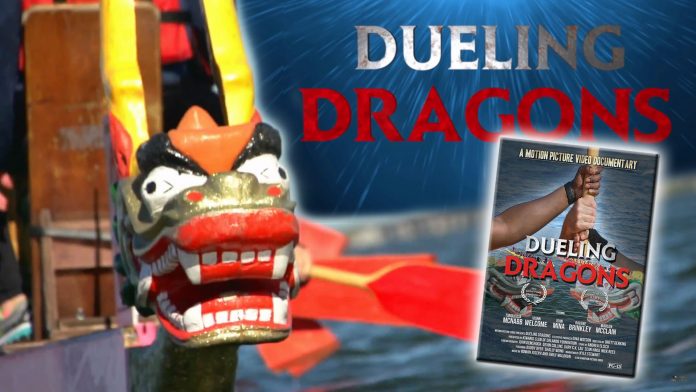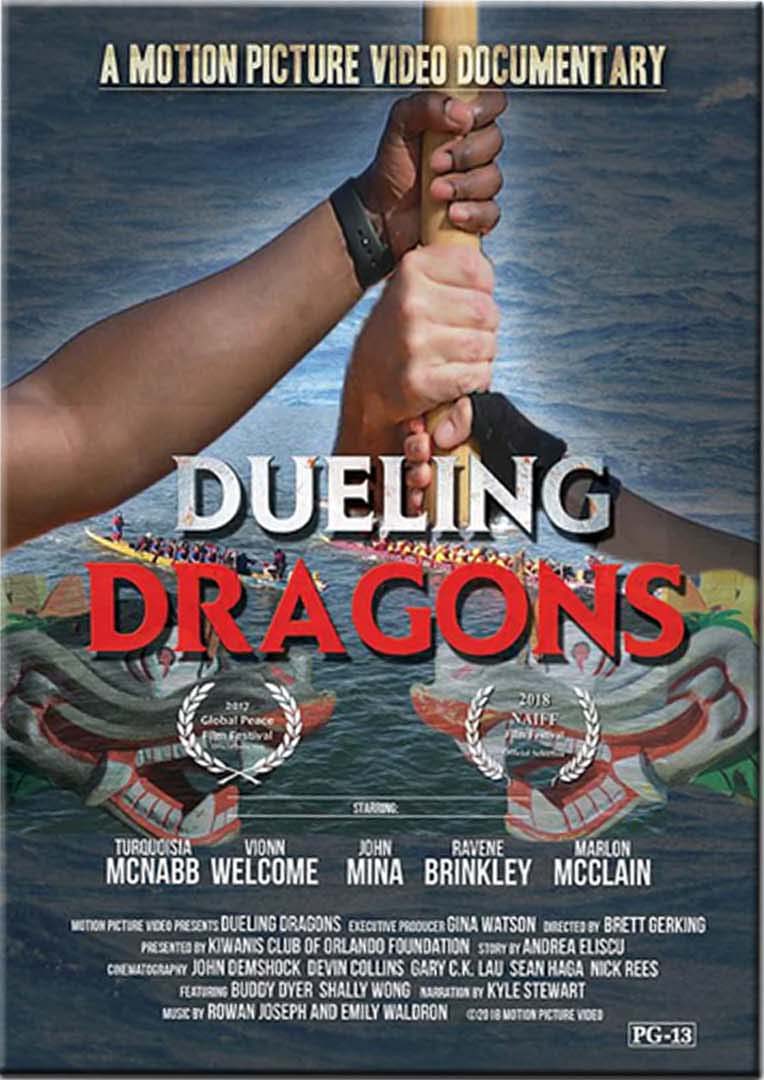 Motion Picture Video's film, "Dueling Dragons," the story of Orlando's Dueling Dragons "Cops and Kids" dragon boat team, had a US debut on Amazon Prime Video on Thanksgiving Day. The full-length documentary is free to watch for Amazon Prime members, with options for rent or purchase. Thanks to a partnership with an international film distribution company, the film has now been accepted to 66 additional countries/territories, including South Africa, Antarctica, Jamaica, Ireland, Australia, Iceland and New Zealand.
The need to find new ways to build trust and understanding between law enforcement and communities of color, especially youth, has never been greater. From Ferguson to Baltimore to Cleveland, incidents between these two populations continue to make national headlines, and the reactions and rhetoric deepen divides in neighborhoods and cities across the country. The first-of-its-kind Dueling Dragons team, a program of the Boys and Girls Clubs of Central Florida, pairs inner-city, at-risk teens with officers from the Orlando Police Department. The program's mission is to use this ancient team sport to build trust and long-term mentoring relationships in some of the city's toughest neighborhoods.
These unlikely teammates work together over 10 months not on the streets, but in the water, away from any distractions, learning something new together, and seeing each other in fresh ways. In the process, stereotypes crumble, profiles melt away, friendships form and transformative changes in perceptions and behaviors percolate back into the community. Many Dueling Dragons program alumni are now in college with several earning scholarships and academic honors, and one was sworn in as an Orlando Police Department officer this past June.
Amazon Prime Video is an Internet video on-demand service with 90 million subscribers that offers television shows and films for rent or purchase and Prime Video, a selection of Amazon Studios original content and licensed acquisitions included in Amazon's Prime subscription. Dueling Dragons' founder Andrea Eliscu says she hopes the film and its placement on Amazon will serve as, "An inspirational tool to motivate other communities to replicate the program and to share the vision that kids from the hood are not bad – nor are police officers."
Kiwanis Club of Orlando Foundation is the presenting sponsor. Their partnership, along with the fiscal sponsorship of the Global Peace Film Festival's 501c3, will ensure that this film reaches a greater number of people. "Having the Kiwanis Club of Orlando Foundation as the title sponsor speaks directly to their mission of helping disadvantaged children," says Eliscu. More information can be found on the production company's website at www.motionpicturevideo.com
or www.duelingdragonsfilm.com.
Contacts: Gina Watson, Producer, MPV, +1 (407) 280-6894, gina ( @ ) motionpicturevideo dot com
Andrea Eliscu, Founder, Dueling Dragons of Orlando, +1 (407) 257-3764, mmiandrea ( @ ) me dot com
Comments