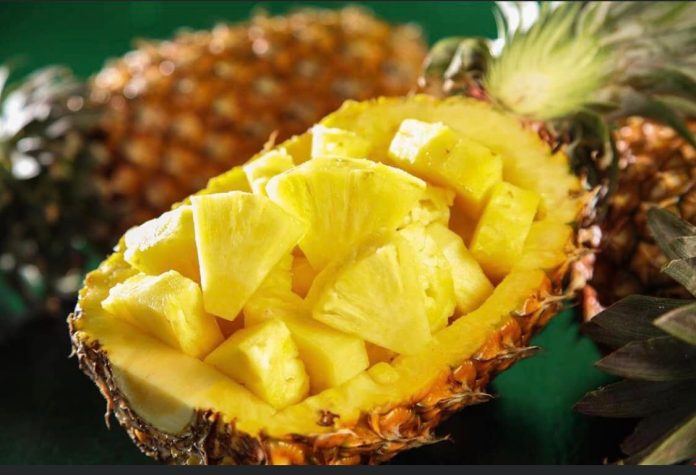 Taiwan boasts the largest number of pineapple vari­eties in the world. Fresh Taiwanese pine­apples' delicate texture and balanced flavor also make them the world's best.
More than 90 varieties of pineapple are grown in Taiwan however 84% of production is of just one variety, the golden diamond pineapple also known as Tainung 17. Other popular varieties are winter honey (Tainung 13), milky (Tainung 20), sugar-apple (Tainung 4), and perfume (Tainung 11). The smooth cayenne was the first variety introduced into Taiwan during the Japanese colonial period and remains in cultivation. The golden diamond pineapple became dominant as its price rose over the years due to its popularity in China. As Taiwanese growers seek to diversify away from the Chinese market they will have to shift production to other varieties.
The Taiwan Leisure Farms Development Association was founded in 1998 as a non-profit organization under the Civil Organizations Act. It aims to develop leisure agriculture and rural tourism in Taiwan and has nearly 200 member farms. It has also been supported by officers from the Council of Agriculture under the Executive Yuan, scholars, and other business owners. Our mission is to bring the academia, the government, and the industry together for a better future of leisure agriculture and rural touris.
Taiwan news brought to you by Taipei Economic and Cultural Office in Miami
Comments